Admittedly, Spring can be a challenging time to attract folks to come to Maine (or anyplace else in Northern New England), but let's face it, you crave a change of scenery and being spoiled at Brewster House is always a gift, so check out these six amazing Maine spring flings!
We'll open with "high culture," the Maine State Ballet Theater company is putting on the classic, "Sleeping Beauty" from April 1 – April 17th.
http://www.mainestateballet.org
. The theater is on Rt. 1 in Falmouth, only 10 or 15 minutes south of us.
The Portland Home Show opens on April 8th and tuns through the tenth. For more information click, HTTP://www.homeshows.com.
There are some amazing photographers and subject matter for them in Maine! The Boothbay Region Art Foundation is presenting the renowned Maine Photography Show, running from April 9th – 29th. For details, see http://www.mainephotographyshow.com.
We love the little City of Bath, and aside from my favorite museum (the Maine Maritime Museum), another great reason to visit Bath will be the Bath Antique Show & Sale, held on both March 13th, and April 10th. To learn more, check out http://www.bathantiqueshows.com.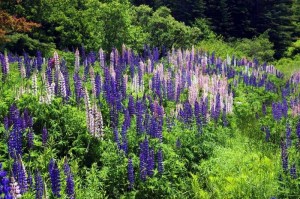 An easy 40 minute ride east of beautiful Rt. 1 through beautiful Brunswick, Bath and Wiscasset, a MUST DO for those gardeners/ landscapers in the room, the Maine Botanical Gardens reopen for the season on April 15th. Believe it or not, they have over 35,000 bulbs, among their 270 acres of shoreline and other dazzling plantings, they will be emerging for your visual and olfactory stimulation. http://www.mainegardens.org.
Also in Falmouth from May 6th to 7th , something Mary will be up for, is the Falmouth Kitchen Tour. A fabulous idea whether you're re-doing your kitchen, or or just a kitchen voyeur! http://www.mainekitchentours.co
Of course, we've sweetened the pie with our Spring Serenity special, 3 nights for the price of 2! Come, let us pamper you in ironed sheets and breakfasts that will dazzle your tastebuds,while you slide into Spring! http://brewsterhouse.com/specials-and-packages/offers/spring-serenity-buy-2-nights-get-1-free-special/Tags: Freeport, Home & Garden, Spring
Posted in boothbay harbor, Brewster House News, Freeport, photography, Spring, spring weather | No Comments »
January 8, 2016 by Kelleigh Dulany
Five Freeport Area Winter Blasts
If you're looking for something different and fun to do around Freeport this Winter, try one of these five Freeport area winter blasts!
I know, I know, our Winter has been a little slow kicking in, but if you remember the timing of last year's Winter, it wasn't much different. By mid-January, it had kicked in in a BIG WAY! The POLAR VORTEX is moving in!
#1 is weather bullet-proof, VISIT AN ICE BAR! Wow, they're like Maine micro-brews, inn that you have a plethora of choices. The first will be offered at Spire & Ice Inn Gotham, January 15-16; the second at the Portland Harbor Hotel on the following weekend, third at the Brunswick Hotel & Tavern February 4-6, and finally here in Freeport on February 19 & 20 as part of "Flavors of Freeport."
How about a biathlon? A BIATHLON is a competitive endurance event combining cross-country skiing with target shooting. For $25, this event in Jefferson, Maine (1/2 hour east) is open to all, even beginners, including the opportunity to borrow an air rifle and receive instruction before heading out. In the best tradition of Maine events, beer and hot toddies are available! By the way, Pineland Farms, 15 minutes from Brewster House is the practice ground for the US Biathlon Team!
In the summer, Bradbury Mountain State Park hosts competitive Mountain Bike and running events, but in the winter turns to their SNOWSHOE Series. http://trailmonsterrunning.com/bradburysnow About 8 miles west of us in Pownal, these events are offered on 1/24, 2/14 and 3/6. These races range from 3 to 5 miles long. Although they have a few pair of snowshoes to loan, it would seem that if you're up to racing, you would likely have your own (they're on a 50% off sale as I speak @ LL Bean).
I've written about this before, but it's so fun and Mainely unique, it's worth a visit! It's sort of a Mardi Gras built on the US NATIONAL TOBOGGAN CHAMPIONSHIPS at Camden Snow Bowl from Feb. 5-7. http://www.camdensnowbowl.com/toboggan-championships/ For $30, you can compete on your 2, 3 or 4 person toboggan, by taking your waxed up toboggan down the 400' iced wooden chute and across the frozen pond at it's base. Most teams are in costume, and the eats and drinks are a large part of this annual show.
February 6th brings the SNOWMAN ADVENTURE RACE on East End Hill in Portland, 15 minutes south of us. This sounds like a mini winter-biathlon! http://www.snowmanadventure.com Every piece begins with a run up East End hill and a return sled down with teammates sledding as one to the finish. This event is a 2 person relay, made up of a 4-1/2 mile bicycle race around the Back Cove, a 2-1/4 mile run around the East End and the Back Cove. There will be mens, women, co-ed and adult-kids teams as well.
No matter your event choice, we have ample toboggan, sled, bike and snowshoe parking here at Brewster House, and are well equipped to soothe your body & mind post event, with a hot bath, ironed sheets and bottle of your favorite wine! Call us at 207-865-4121, or online at www.brewsterhouse.com to reserve a fireplace room!