Dates Offered:
03/01/2016
-
05/01/2016
Pricing Details:
Buy 2 nights get 1 Free!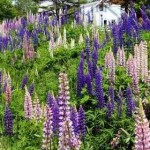 The beauty of Maine's springtime is missed by many, who only travel here in the busy summer months. Now you can see this beautiful time of year in Maine, plus enjoy uncrowded shopping in Freeport, and save on lodging with the Brewster House Spring Serenity special with three nights for the price of two!
Enjoy the outstanding beauty of spring and the uncrowded shopping opportunity during our Spring Serenity special. Relax in Brewster House's Victorian charm. Unwind with tours of the breathtaking Maine coast, and walk to shopping in Freeport. Enjoy wonderful breakfasts, made fresh daily at Brewster House.
Your three night Spring Serenity special is valid from March 1 through May 1, 2016. Additional nights are at standard seasonal rates.
Filed under: Rest and Relaxation, Romance Package, Special Discount, Spring Package, Spring Packages
Select an offer type to see other similar offers