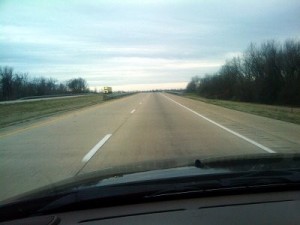 As many of our guests and readers know, we've been making a number of changes at Brewster House, including redecorating Room Five, painting the hallways and stairways, new carpet on the third floor (the second floor got new carpet last winter), repainting Room Six, and a few other details. We still have some more nice changes in the works, for April/May, but it was also time for a break.
This month (March), we are attending the Professional Association of Innkeepers International (PAII) conference in Austin, Texas. This annual conference for innkeepers includes keynote speakers on marketing, food presentation and preparation, technology issues, and more, as well as a trade show where we can meet the vendors we work with, meet new vendors, establish (or rekindle) friendships with innkeepers throughout the country (or the world), etc. Scott is also presenting sessions on choosing reservation software and on reputation management.
We drove to Austin, stopping for a few days in Virginia to visit some dear friends, and are currently enjoying the Innkeeping conference. From Austin we drive to Tucson, Arizona, then to the Grand Canyon, and on to San Jose, California, where we'll visit friends and family. The next stops will be Salem, Oregon, Portland, Oregon and Seattle, Washington, for more family visits. We'll be turning for home after that, with stops at Mount Rushmore, in Minneapolis, Minnesota and Jackson, Michigan to visit still more family, and finally a return near the end of March.
Once we're back in Freeport, we'll be preparing for the Flavors of Freeport festival which takes place April 9-11. If you haven't booked your rooms for Flavors of Freeport, we still have rooms available (and we do have our reservation book with us!).