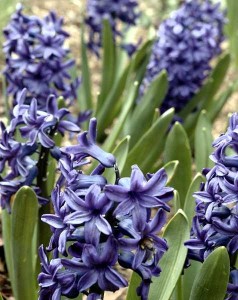 Amid some early spring drizzle and last weekend's last-gasp-of-winter dusting of snow, Freeport has arrived, fully gilded, in Spring!
Here at Brewster House, the hyacinths are in full bloom, the tulips are now fully out, and the daffodils are getting beyond their peak. The trees are budding, the birds are singing, and it is time to open up the windows and let the springtime in!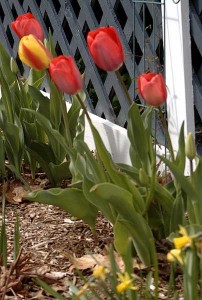 It's also time we were finishing up our winter projects, and getting things ready for the start of the season – and that's just what we're doing, too!
This week the fireplace units were installed in three of the queen rooms on the second floor, and they are having their propane lines installed as I write this. A few finishing touches, and the mantels and new armoires will be installed, and they'll be ready for use.
This, along with the new third floor carpets, new paint in the hallways and a couple of the guest rooms, new bed linens in one room, and updated bath fixtures in most places, has been a makeover that we think will really make Brewster House an enjoyable place to visit.
Once everything is complete, we'll be having new photos on the web site, so please stay tuned!