Now that the fall foliage season has pretty well drawn to a close, things have slowed down a bit, and we have had a little more time (not much!) to get out and enjoy some of the things we send guests out to see all through the year.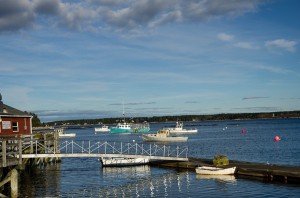 This week we returned to Georgetown Island, just a few minutes from Brewster House in Freeport, where we visited Reid State Park and the lovely village of Five Islands.
Reid has a wonderful sand beach (not that common in this part of Maine), with piles of granite rock at one end, which you walk up like stairs, then view the islands offshore, the beach, and the mouth of the neighboring river. It is a beautiful area, and one we really enjoy visiting and photographing.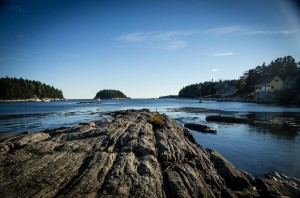 At the very end of the road is Five Islands, home of Five Islands Lobster Co., and its wonderful lobster shack, where you can enjoy your favorite crustacean at a picnic table on the docks, while the lobster boats come and go. This late in the season, the boats were quietly moored, and the lobster shack was closed, but that just makes it an even more picturesque setting to visit!
Ruth & Scott
Brewster House Bed & Breakfast, Freeport, Maine