Seems odd to think about spring as we await the anticipated 12 inches of a snowy March lion. But here at the Brewster House we love when the babies arrive and get equally excited by the maple sap flowing and flowers in bloom.
Beat the rush to Freeport by visiting us in March, take advantage of the lower spring rates and enjoy myriad activities that surround us:
Welcome the babies at the Out Like a Lamb event at Wolfs Neck on March 17th from 9a-2p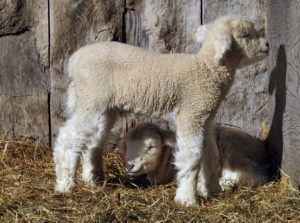 Take in the Beauty of the Maine Flower Show March 22-25th on Thompson's Point in Portland.  The Maine Flower Show is one of the biggest gardening and horticultural shows in the region, and this year, more than ever, it is Rooted in Maine.
Maine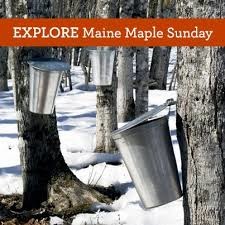 Maple Sunday, March 25th, is celebrated all over the state. But you can enjoy amber gold right here when you with the deliciousness that Dave has cooked up…
•Maple Chocolate Chip cookies
•Maple-walnut brownies
•Baked Granola with yogurt and maple syrup
•Buttermilk Pancakes with Blueberry Butter and house-made maple syrup
•Belgian Waffles with Blueberry Butter and house-made maple syrup
•Old Fashion Doughnuts with nutmeg and Maple Syrup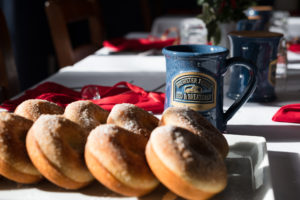 All our guests are invited to join us daily to check the buckets and sample the delicious sap.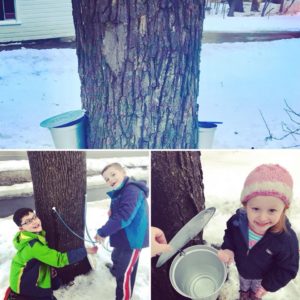 RESERVE your fireplace room today and check out the SPRING AHEAD special when you stay with us for 3 nights.