February 12, 2019 by Kelleigh Dulany
Cycle Maine this May to get ready for your summer events!  As a former New York City cyclist (shout out to CRCA.net & nycc.org) I was downright giddy on my maiden voyage here– hundreds of miles to explore and relatively light motorist traffic sharing the road. You'll delight in all the options to explore our beautiful coast and build up your base.  Just ask for some of my favorite routes leaving right from our door.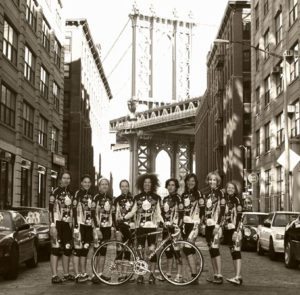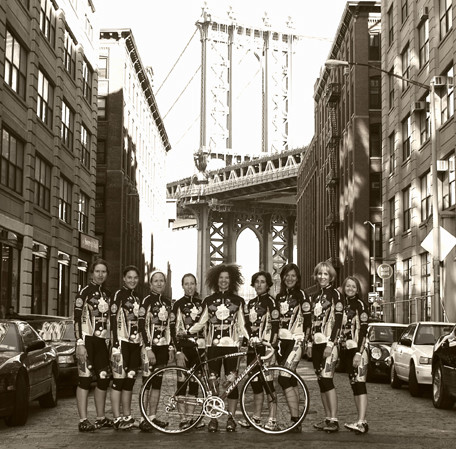 Then come back this summer for these great events some right here in Freeport:
JUNE 14th – 16th Trek Across Maine.  Celebrating 35 years…this 3-day event features a brand new 180 mile course this year, beginning and ending in our neighbor just to the north, Brunswick.  Challenge yourself, Support the American Lung Association, and then Enjoy a stay with us to recover & bask in the glow of your accomplishment.
JULY 19-21st.  Summer is in full swing…so book now to ensure you've got your room & your spot to compete.  This year's Yarmouth Clam Festival not only features great local food, artists & an annual parade,  it's got a USCF Pro Men's & Women's Road Race.  $1500 in prizes & primes too!  Oh..and did I mention the carnival rides, oyster shucking & firefighters muster competitions?!?!
SEPTEMBER 16th — Are you're a tri-geek like me?  Then you owe it to yourself to put the Lobsterman Triathlon on your calendar this year.  This Olympic distance event uses beautiful Winslow Park for the swim and transitions.   Get another "PR" on Saturday and enjoy chef Dave's "PB" when you delight in the delicious 3 course breakfast the next day.
And I haven't forgotten one of the great joys of spring…shop for your new kit or the latest accessories at the The LL Bean Bike, Boat and Ski store open 24 hrs/ 7 days.
So why wait?  We've got all your bases covered- great accommodations, delicious food and training routes mapped out- RESERVE your May training with us now and pick your favorite room for your return trip this summer.
Here are more events and good things coming from the team at Bicycle Coalition of Maine
* PSSST….If May is just too far away…check out the Moose on the Loose Tri happening March 3rd!!!  Pay my reg fee and I'll do it with you!!!
January 3, 2019 by Kelleigh Dulany
The Brewster House is once again proud to be part of the Flavors of Freeport, Feb 15-17, 2019 with a special presentation: Twist & Stout: Pretzel Making & Beer Pairing Class.  Our "Happy Hour" from 4-5:30pm is open to both overnight guests and the public.
You and your classmates will roll, shape and bake our favorite savory treat.  Plus you'll enjoy artisanal mustard & cheese dip while pairing it with 4 Maine Craft Beers on tap. Yes!…that means the likes of Maine Beer Company's Lunch, Bissel Brothers' Umbra Oatmeal Stout, Definitive Brewing's Distant Garden…thristy yet?
You'll learn all you knead to make delicious twists of your own and impress your friends and family at home.
Saturday's class is the perfect pre-game for the Motor Booty Affair's performance at the Hilton Garden and free for guests staying with us for 2 nights or more.  If you'd like to join the class but can't spend the night with us, $40pp ($75 for a couple) will cover your enrollment or $30pp ($55 per couple) if you opt to spend one night.
The class size is limited, so call now to reserve your spot.  207-865-4121.
Flavors of Freeport Stay Packages also include a tickets to Friday & Saturday nights' events.  You just get here….we'll take care of the rest!
December 4, 2018 by Kelleigh Dulany
SPA weekend fast approaches and we are so pleased to play host to the many spinners, knitters, crocheters, and talented crafts people that descend on Freeport February 22-24th, 2019.
Our cozy parlour is the perfect way to relax after a day of visiting the vendors and chatting with fellow SPA goers down the street from us.  The fireplace along with our 5 tap kegerator and wine selection make for a perfect backdrop to relax, unwind- perhaps set up a spinning wheel – and truly enjoy the weekend away.
Dave's delicious 3 course breakfast will get you started for the day, the only downside is you might be distracted with thoughts of the next day's scrupulous menu.
Reserve one of our luxury rooms with a fireplace, private bath, keurig coffee maker, and robes with slippers!   Mention this post and we'll kick off the fun with a complimentary bottle of Prosecco or flight of craft beers when you spend 2 nights.
May 1, 2018 by Kelleigh Dulany
No one is more excited about the warming temps than us here at the Brewster House.  The Adirondack chairs are on the porch, a fresh line up of "Porch Pounder" craft beers are on tap and the fan favorite- Pizza from Scratch cooking class is back: Sun, Fun, Great Food & Craft Beer Await.
June traditionally ushers in stretches of sunny days here on our slice of the Maine Coast.  So Freeport plays host to some great special events and we delight in hosting new and familiar faces here at the Inn.
First Up….Girlfriends Getaway Weekend (June 1-3).
Stores will be teeming with sales, style tips, custom fittings and more.  Plan your weekend away to shop, dine, play and stay at the Brewster House.  We're hosting a special "PRO night" Cooking Class specially created for this weekend.  Check out the Pizza, Rose & OverNIGHT special.
Then comes Maine Womens Ride (June 10th).  The Maine's Women's Ride is a celebration of women and bicycling. The event offers a friendly, supportive atmosphere geared toward girls and women of all ages and abilities. The routes follow quiet roads, offering beautiful views of the Maine coast and countryside. Fuel up with Dave's delicious warm granola and then come home and toast your accomplishment with a glass of Channing Daughters Rose or a cold, craft beer on tap from Maine Beer Company.
Don't Worry Guys! …we haven't forgotten about you.  Fathers Day is a great excuse to get away from it all and come to shop LL Beans Hunting and Fishing store; it offers all the gear you need to visit one of over a hundred local fishing spots.  Dave will let you in on a few of his faves and then you can return home to a cold beer on the porch.  Chef Dave has been laboring over all the summer Craft Beer selections for #BigBrewstah and needs your input.
RESERVE your luxury room with our delicious 3 course breakfast every morning.
March 7, 2018 by Kelleigh Dulany
Seems odd to think about spring as we await the anticipated 12 inches of a snowy March lion. But here at the Brewster House we love when the babies arrive and get equally excited by the maple sap flowing and flowers in bloom.
Beat the rush to Freeport by visiting us in March, take advantage of the lower spring rates and enjoy myriad activities that surround us:
Welcome the babies at the Out Like a Lamb event at Wolfs Neck on March 17th from 9a-2p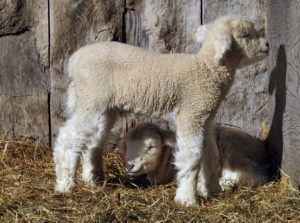 Take in the Beauty of the Maine Flower Show March 22-25th on Thompson's Point in Portland.  The Maine Flower Show is one of the biggest gardening and horticultural shows in the region, and this year, more than ever, it is Rooted in Maine.
Maine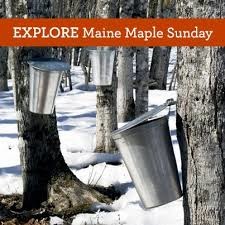 Maple Sunday, March 25th, is celebrated all over the state. But you can enjoy amber gold right here when you with the deliciousness that Dave has cooked up…
•Maple Chocolate Chip cookies
•Maple-walnut brownies
•Baked Granola with yogurt and maple syrup
•Buttermilk Pancakes with Blueberry Butter and house-made maple syrup
•Belgian Waffles with Blueberry Butter and house-made maple syrup
•Old Fashion Doughnuts with nutmeg and Maple Syrup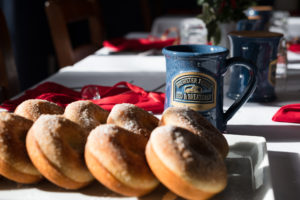 All our guests are invited to join us daily to check the buckets and sample the delicious sap.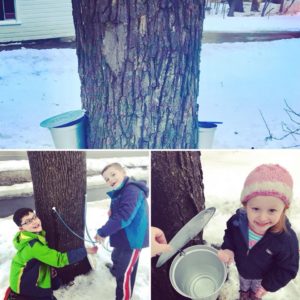 RESERVE your fireplace room today and check out the SPRING AHEAD special when you stay with us for 3 nights.
June 5, 2017 by Kelleigh Dulany
Do you carry a copy of the Maine Guild Beer Trail Map Passort on your person at all times?  Do you routinely find yourself debating the merits of IPAs versus Sours?  Your visit to Maine just got a whole lot easier & more fun – introducing Big Brewstah.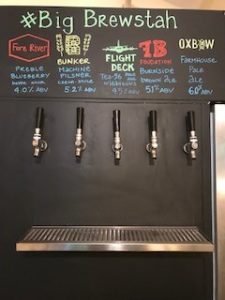 Our newest family addition arrived a few short weeks ago and we can't stop talking, tweeting and instagram'ing about it.  5 specially selected, Maine specific craft beers on tap here in Freeport Maine.  Call the Brewster House home as you venture to Portland (a myriad breweries), New Castle (Oxbow) or as far as Belfast (Marshal Wharf) by day and return every evening for a perfect Porch Pounder Craft Beer (thank you for the nickname, Colleen!)
Need more reason to come for a visit? How about the LL Bean Concert series?  The newly released schedule features blues great Matt Andersen on July 4th.  Langhorne Slim & The Law on July 8. A bluegrass festival on July 22 will feature four musical acts, including 2017 Grammy award winner for Best Bluegrass Album, the O'Connor Band with Mark O'Connor.  R&B artist Mayer Hawthorne on July 29, and multi-platinum country singer Sarah Evans on August 5, concluding with the legendary Bruce Hornsby on September 2.  Pre-game with us on our porch and then enjoy a leisurely stroll to the show.
Tell us about your favorite style beer when you book your stay and chances are we'll have a great Maine-centric brew for you to compare to it.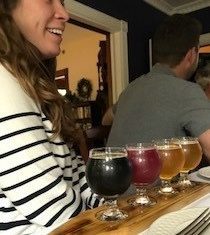 Still craving more?  Sign up to receive our newsletter and you'll be the first to learn about all the great classes and beer pairing events happening year round.  After recently concluding our 3rd "Twist & Stout"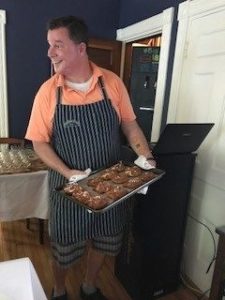 class we're excited to share our 90 minute class with all of you.  Learn how to mix, shape & bake these Bavarian delights and enjoy tasting them with 4 local brews & artisanal mustard.  Afternoons at your favorite B&B just got more sharable! See  you soon!
April 10, 2017 by Kelleigh Dulany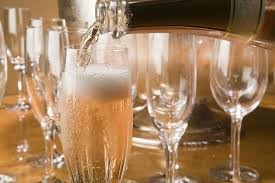 Shop, Sip & Snooze this Mother's Day! Can it get any better?! May 14th is almost here and you haven't made special plans?  Fear Not!  We've put together a great Mother's Day getaway sure to please.  Treat the special  mom in your life to deluxe accommodations,  gourmet 3 course breakfasts PLUS a Cava (that's Spanish sparkling wine) tasting, discounts to all your favorite shopping in town & a relaxing massage here on site.
All our Saturday evening guests are invited to enjoy a complimentary Cava tasting from 4-6 with our favorite wine aficionado, Colleen Callahan from SoPo Wines, on hand to walk you through the varietals while Dave pairs those with delicious Spanish meats & cheeses.
But how about a massage to indulge your mamasita?   We've secured a talented massage therapist to be onsite from 11-4 on Saturday.  Stay with us for 2 nights and moms can enjoy a complimentary 30 minute Deep Tissue, Reflexology or Thai massage or upgrade to a full hour for only $30 more.
Book now and we'll sweeten the deal with homemade truffles awaiting your arrival.
Indulge yourself this May and be our guest at the Brewster House. This offer available via online or phone reservations only and can not be combined with other specials.
August 1, 2016 by Kelleigh Dulany
Guests at the Brewster House B&B often ask for our recommendation on what to see near Freeport. We're always thrilled to share our number one recommendation: a drive up the coast to Harpswell! This scenic drive is the best way to enjoy beautiful coastal views and quintessential Maine scenery.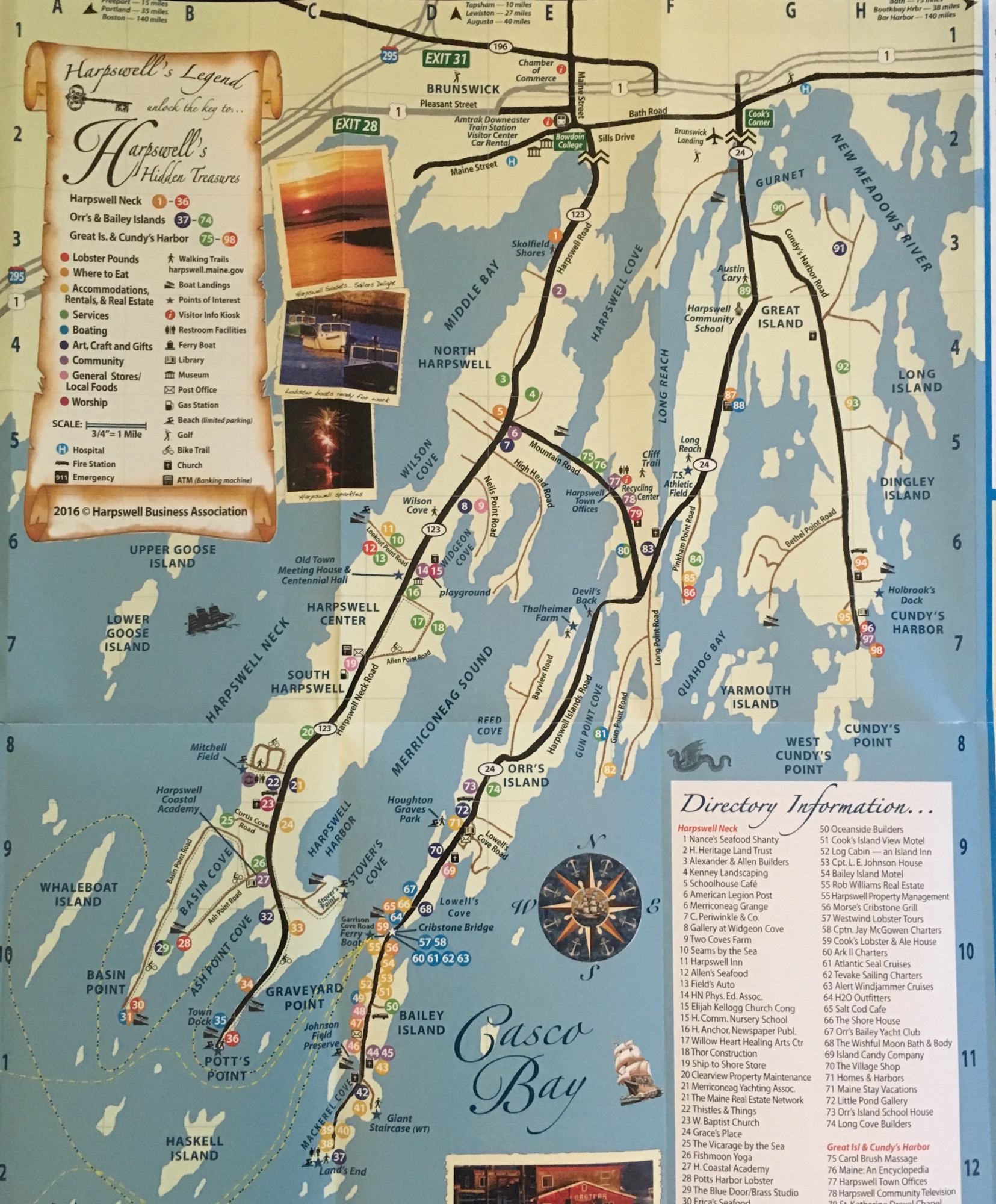 Harpswell is an an easy hour's drive from the Brewster House Bed and Breakfast. Follow Route 1 north and hang a right on to Highway 24, a two lane road on which you'll pass plenty of farm stands and lobster shacks. Your drive takes you from Sebascodegan (or Great) Island, to Orr's Island and across the Cribstone Bridge to Bailey Island. Take a break to look through the quaint towns, stop to watch the lobstermen in their boats, or buy some fresh seafood at the lobster pounds. Keep driving straight south and you'll find yourself at the romantic-sounding Land's End–literally, the end of the island–with its beautiful view south over Casco Bay. You can scramble over the rocks, hang out on the beach, or just sit and witness a gorgeous sunset.
Harpswell is much beloved by both artists and tourists because of its scenic beauty. There's plenty to stop, see and do along the way:
Marvel at the Bailey Island or "Cribstone" Bridge
One of the most famous sites in Harpswell is The Cribstone Bridge, which connects Orr's Island to Bailey Island. "Cribstone" refers to the way granite stones were laid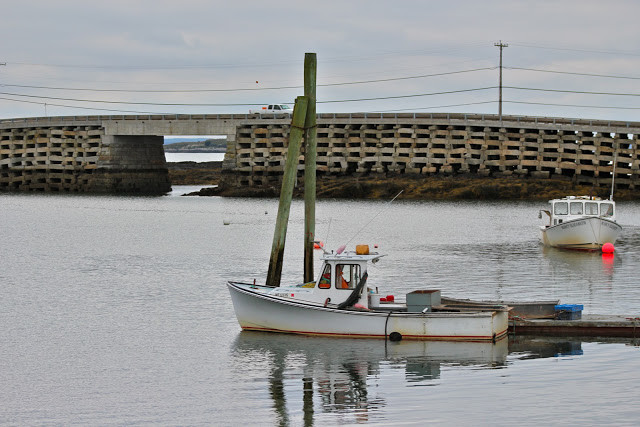 over each other in what looks like an open lattice pattern. Granite slabs from Yarmouth, the same length and width, are laid lengthwise then crosswise, and it's all held together through weight and gravity with no mortar or cement. The pattern allows the tides and currents to flow through freely. Sound kind of boring? Trust us, you'll be more excited when you lay eyes on it, because it's an engineering marvel and pretty cool looking. This bridge has held strong since 1928 and is on the National Register of Historic Places.
Sail on Casco Bay
Want to get out on the water? Brewster House always recommends a Schooner Alert Windjammer Cruise. They offer a great two hour sail in the morning and at sunset.
Stroll along Giant's Stairs
The Giant's Stairs trail on Bailey Island is another popular destination that allows visitors to view dramatic coastal Maine scenery. Named in homage to its rock formations, the trail wends along the rocky coastline. Wildlife such as waterfowl and seal poke ride the crashing waves.
Enjoy fine dining
Hey, we're not knocking lobster shacks, because Maine is ALL about the lobster shacks. But here are a couple of Brewster House recommendations for a nice sit down:
Dolphin Marina & Restaurant: family owned and operated since 1966, the Dolphin features Maine coastal fare, including Maine lobster dinners, fresh, local seafood, and hand-cut steaks. Their waterfront location offers unrivaled views of Casco Bay and its many islands.
Morris's Cribstone: owned by life-long foodies whose families have fished for generations. Specializing in Harpswell lobsters . . . or, try something new like their famous Seafood Nachos.
Check out this list for other dining recommendations.
 
Think you're done? Not even!
Orr's Island and Bailey Island have plenty of other boating opportunities, including seal sighting cruises and kayaking. Here's great list of other points of interest, including how to get outdoors a million different ways (well, almost) in Harpswell.
Yup, at the Brewster House B&B, we're pretty enthusiastic about visiting Harpswell and Land's End. If you want to continue your drive even further up the coast, ask us about Poppham Beach and Reid State Park!
Save
Save
Save
Save
Save
Save
Save
Save
Save
Save
Save
Save
June 29, 2016 by Kelleigh Dulany
Have a hankering for a real small-town America Fourth of July? Well, we have limited availability, but if you hustle you might still snag a reservation at the Brewster House B&B. The day starts with the Freeport town parade rolling right down Main Street outside our door–watch it from the comfort of our front porch–and ends with a bang on the L.L. Bean Campus. . . literally!
Here's the roundup of Freeport Fourth of July activities:
Save
Save
Save
Save
April 22, 2016 by Kelleigh Dulany
I'm sharing these amazing five Maine Maritime Museum lighthouse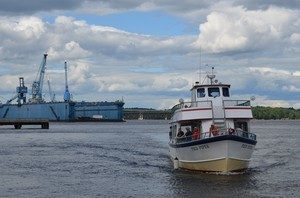 excursions with you, because they are so fun and interesting that they book up well in advance! If you wait until just before you come to Brewster House, you probably either won't get on the trip you most want, or may not get to go when you want. Not only is the Museum a fascinating depiction of the history of wooden (and modern) ship manufacturing as practiced on the Kennebec River and Bath, Maine, but also offers these dynamic river and coastal boat adventures, and Bath Iron Works & Town trolly tours. Share my passion and jump on one of these trips!
Bath has been a shipbuilding center in Maine since 1607, when the Popham settlement decided one Winter was enough in Sagadahoc (Maine at the time) at the mouth of the Kennebec River, and built their escape ship onsite. The Bath Iron Works continues that tradition, now with contracts for guided missile destroyers, and hopefully in the near future for the new generation of US Coast Guard cutters. The Trolley Tours are centered on sharing the history of the Town and BIW's history from the building of the "Ranger" Americas Cup winner in 1937, through todays generation of stealth destroyers based on the Zumwalt (DDG-1000) & Arleigh Burke classes. Although the schedule is not in place as I write this, it will be daily (except Sundays), $32 for Museum non-members. See Maine Maritime Museum Tours for details. For the best view of the yard from the River, combine this tour with the Shipyards & Lighthouse Cruise! Again, daily @ noon, one hour, $32.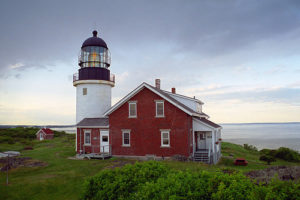 All the Lighthouse and River Cruises run from 6/13 – 9/5 Maine Maritime Museum boat cruises. There is a 6 Lighthouse Cruise and a 7 Lighthouse Cruise, the first being mostly confined to the Kennebec River lighthouses (but does go out to Sequin Island Light beyond the mouth of the Kennebec), and the second is a slightly longer river tour that includes a full river circle, including the Sasanoa and Sheepscot Rivers. The first is 2 hours in duration, and is offered on Sunday and Tuesdays @ 3:30PM for $39. The 7 Lighthouse Cruise is 3 hours long, and takes place on Mondays and Wednesdays, for $44 for non-members.
The Lighthouse Lovers Cruise is a 4 hour cruise that takes in some coastal beacons further east along the coast. So, not only do you enjoy the River lighthouses and Sequin, but it also takes in The Cuckolds (off Boothbay), & Ram and Burnt Island lights. This is a much more relaxing way to enjoy these from the water, than driving out to end of all of these peninsulas – $50. These are only on Saturdays @ 3:30PM.
Last, but not least, the Wildlife of Merrymeeting Bay takes you upriver to this unique huge natural sanctuary of fresh water, formed by the junction of 6 rivers, that is home to scores of bald eagles, ospreys, and migratory birds and fish of all sorts. Sturgeon and striped bass spawn in this beautiful bay! This trip is 3 hours long and is only run on Thursdays at 3:30PM. Of course, a naturalist will be on board to guide and inform you.
Freeport is right at the hard glacial turn east of the Maine coast, and so an amazingly well centered point to tour the coast, mountains or City of Portland from. Brewster House is perfectly located just a couple of quiet blocks from the busy LL Bean shopping mecca of Freeport, and the most luxurious spot to rest your tired body and renew your metro seared spirit! Call and we can help plan your time here, or book directly @ Brewster House B & B!