April 24, 2015 by insideout
Taste Italy While Visiting Maine
What could be better on the Maine coast than dining on professionally prepared Italian cuisine? Perhaps an Antipasto of Mussels Solamente, followed by a Green Salad, with an entree of Beef Tenderloin Balsamico or Maine Pollack Puttanesca. All this with a bottle of Cabernet Sauvignon, Robert Mondavi Reserve, Napa Valley, California 2005. Brewster House Bed & Breakfast recommends only the best dining experiences, and that's why we want you to visit Azure Cafe: A Taste of Italy on the Coast of Maine.
Azure Cafe is Award-Winning
Azure Cafe is an Italian restaurant and Sea Grille. Amongst its accolades are the Freeport USA's Person of the Year 2014, awarded to Azure Cafe Owner Jonas Werner, "Maine Chef of the Year 2015" awarded to Executive Chef Christopher Bassett, and the Freeport USA's  "Best Food in Freeport" Award from the 2015 Flavors of Freeport. 
Read the rest of this page »
April 4, 2015 by insideout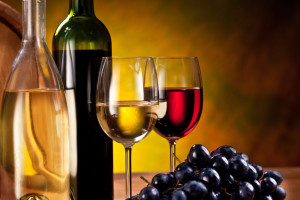 On Saturday, April 11, 2015, 2:45-5:00 pm, join the Wine (and food) Walk on Congress Street in Portland, Maine, as hosted by Wine Wise, who specializes in wine education, enjoyment, and experience. Tickets are $49 in advance and $55 (if available) the day of the event, and can be purchased here.
Sommelier Erica Archer will be your guide as you explore both the edible and potable tastes along Congress Street, starting with Congress Squared. It is guaranteed to be an exploration of delicious, savory wines paired with undeniably delectable foods as you make your way to each location. Because a Sommelier is
Read the rest of this page »
March 17, 2015 by insideout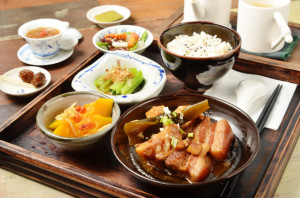 Situated 5 miles north of Freeport and Brewster House Bed & Breakfast, there is a restaurant that offers a unique and pleasing dining experience for those seeking the best in Asian cuisine, prepared by mother-daughter chefs Cecile and Cara Stadler. It is Tao Yuan.
After successfully forming Gourmet Underground, a private fine-dining establishment in Beijing, the two determined to open a restaurant in Maine, and the result was Tao Yuan. Cara has studied under renowned chefs, and honed her culinary craft in China and France. She is currently a semifinalist for the "Rising Star of the Year" as part of the 2015 James Beard Awards, which has several restaurant, chef, and restaurateur categories.
Read the rest of this page »
March 10, 2015 by insideout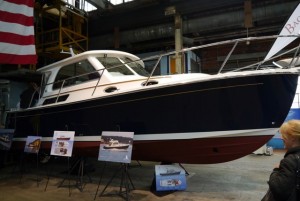 Each year, the Maine Boatbuilders Show in Portland is a success, drawing crowds to admire the varied styles of boatbuilding craftsmanship. Exhibits, seminars, and events combine to give boatbuilders and boating enthusiasts a chance to see some of the wonders of Maine's most talented boatbuilders. If that weren't reason enough to come to the show, this year Capt. Dave Carraro of "Wicked Tuna" will be present to meet attendees, give a couple of seminars, and sell his fv-tuna.com merchandise.
Read the rest of this page »
February 21, 2015 by insideout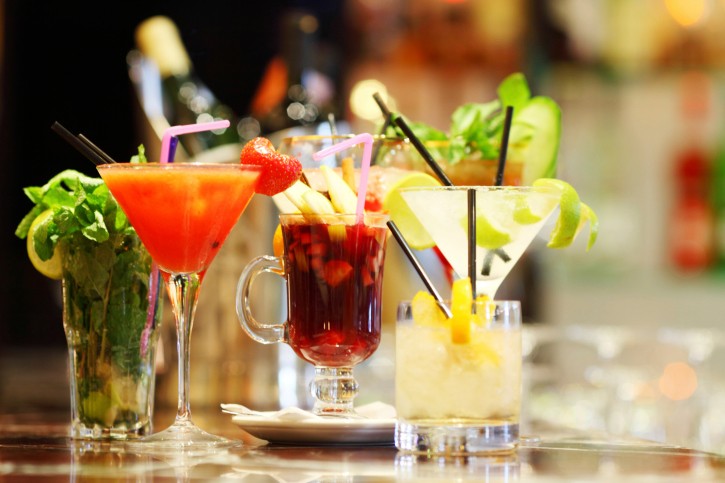 A Gathering of Maine's Best Food Professionals
One of the finest experiences you'll ever have is the Maine Restaurant Week of Culinary Events. Food and drink professionals from all over Maine come together to highlight the best of the best and satisfy the curiosities of your palate. Purchasing tickets to the many events of the week in order to treat your tastes seems like a no-brainer. But the plus side is that the events help support Preble Street and Big Brothers Big Sisters of Southern Maine.
Read the rest of this page »
February 17, 2015 by insideout
Entertainment Inside During Winter
Among the many reasons to visit Freeport, Maine is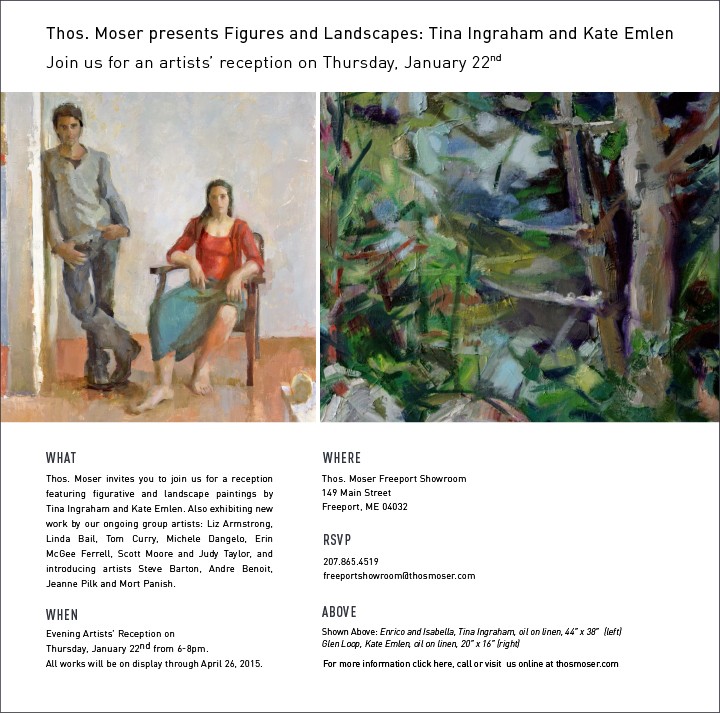 Thos. Moser's flagship showroom & outlet annex. Because Maine's winters are legendary for cold and snow, we think it's important to note that there are inside attractions like Thos. Moser that you can enjoy, sheltered from the biting winds and knee deep (or deeper!) snow.
If you enjoy art and its endeavors, then Thos. Moser is sure to draw you in and delight you. Its very roots lie in Tom Moser's desire to restore an appreciation and practice of fine art woodworking when he left his occupation as a Bates College Professor and began crafting unique furniture in Grange Hall of New Gloucester, Maine. Fine craftsmanship led the way for the restoration of a two-story, nineteenth-century home that became the showroom & outlet annex in Freeport, Maine. Learn more about the history of Thos. Moser here.
Read the rest of this page »