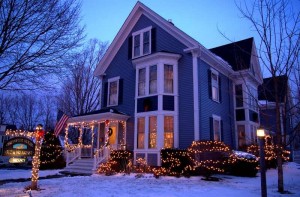 At Brewster House, of course, we've been decorated for Christmas since the beginning of December. That seems to be one of the things you do in a business, is prepare early for the seasonal celebrations.
Christmas is usually quiet here, with few guests (though we'd love to see more of you!), and often we will use that as time to visit family. This year, we'll be hosting one of our children, her husband and two little boys. The Christmas tree is filled once more with toys for the children (and a few for the grown-ups), and the fire is crackling (well, maybe not crackling, as it is a propane fireplace), the halls are decked, the carols are playing, and we're ready for the traditional celebration.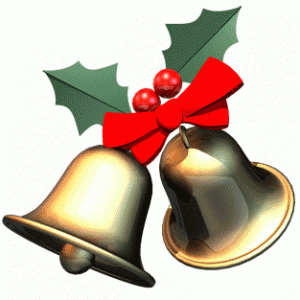 Before we go, though, we want to wish all our guests and friends a very Merry Christmas and a delightful New Year!
In the traditional spirit, we'd like to finish 2009 with a very brief, but wonderful, reminder from that great theologian, Linus, about the true meaning of Christmas. We hope you enjoy it as much as we do!