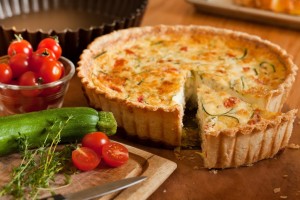 We need your help!
Our guests have been telling us for years that Ruth should publish a cookbook. We've decided that this is the year we want to do our best to make that happen, and we're looking for your suggestions on the recipes to include.
If you've had a dish you really enjoyed here, whether a main course, starter, or even our cookies and other afternoon refreshments, or if you've seen us posting a comment on our breakfasts here, on Facebook, or Twitter, and would like us to include the recipe, please let us know!
On our Facebook page we're asking our followers to vote for the recipes they would like to see included, or to suggest others that we didn't mention. If you're on Facebook, feel free to vote. Otherwise, please leave your votes in the comments below. We can't promise to include every recipe that is mentioned, and we do have some that may be new to our guests, but we'll be sure to see which are the most requested and try to get them into the book.
We are hoping to have it available for purchase (both at the B&B and online) by late spring.
Thanks for helping us make this cookbook something you'll really enjoy!
Scott & Ruth