Scott & Mary
Brewster House Bed & Breakfast, Freeport, Maine
I know, I know, it sounds so overused, so trivialized!
Sometimes, maybe it's simply a matter of re-examining your situation, or gaining a different perspective when we feel these little light-shafts of joy and revelation.
I also believe they usually come at a quieter time when you have the opportunity to really listen and feel, and not over-think your situation.
I had such a moment while touring the FABULOUS Maine Boat Builders Show with my good friend Mike last week!
It was one of those forty degree, sunny days in late winter when spring feels like a real promise, plus, being proximate to the ocean (like the mountains) always offers a promise of renewal and opportunity.
Mike and I can be comfortable effortlessly, and immersing ourselves in that cleansing boat/ ocean fantasy that was that fine exhibition was the perfect backdrop for such reflection and appreciation of our new home and work here in Maine!
I've been to lots of boat shows, but none so replete with the melding of artistic line, extreme quality, and expert craftsmanship, whether sail, power or human powered as this show!
Know that a similar show will be offered on the waterfront in Rockland at Harbor Park from August 8
th
to 10
th, 
including a boat dog contest.
I will remind you!
Check out
www.maineboats.com
for details.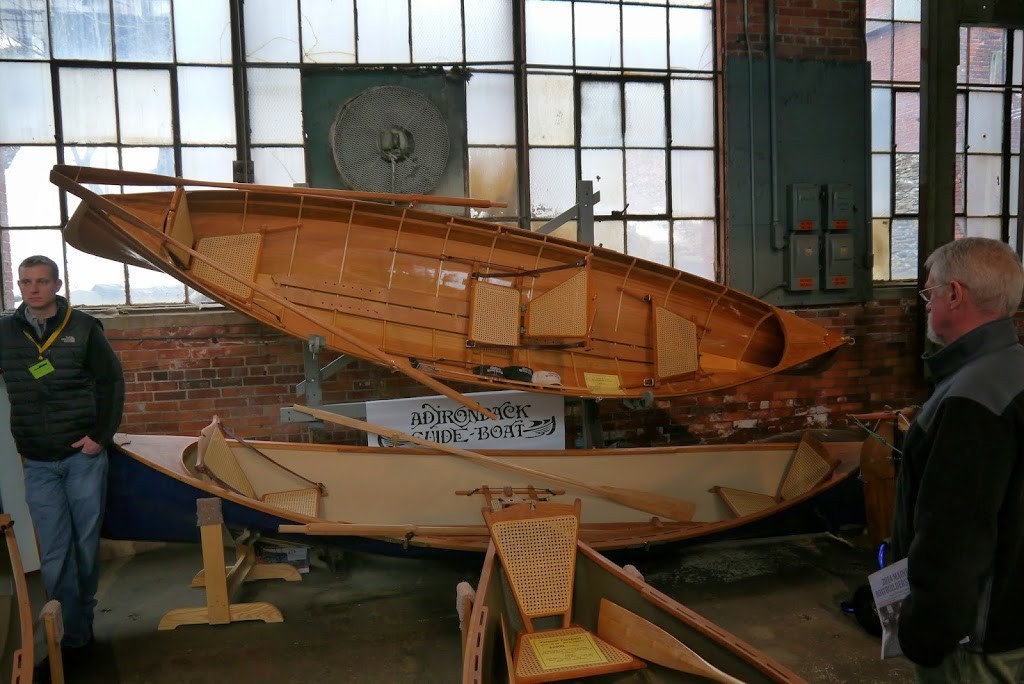 Rowing Canoes!
Anyway, I regress…….it occurred to me how lucky we are to be living in a thinly populated State complete with such enormous raw beauty and natural opportunity, and for us, working at a job where our guests are sharing our pleasure!
We get to take in the world from the top on those cold, crystalline days, before dancing down that magical white silent carpet through such magnificent wild forests.
In the spring & summer, we get to watch our world be reborn in soft greens and lilac smells, and that salty, earthy tang that comes with the tides breathing in and out.
Then there's the water…..full of living things, especially where it splashes against the rocks, and the wind to ride with sails billowing!
In summer, we're too busy to play in boats, but you aren't!
I miss it!!
I think all of that is why coastal Maine has such a pool of amazingly talented cooks, artists, innkeepers and adventurers concentrated here.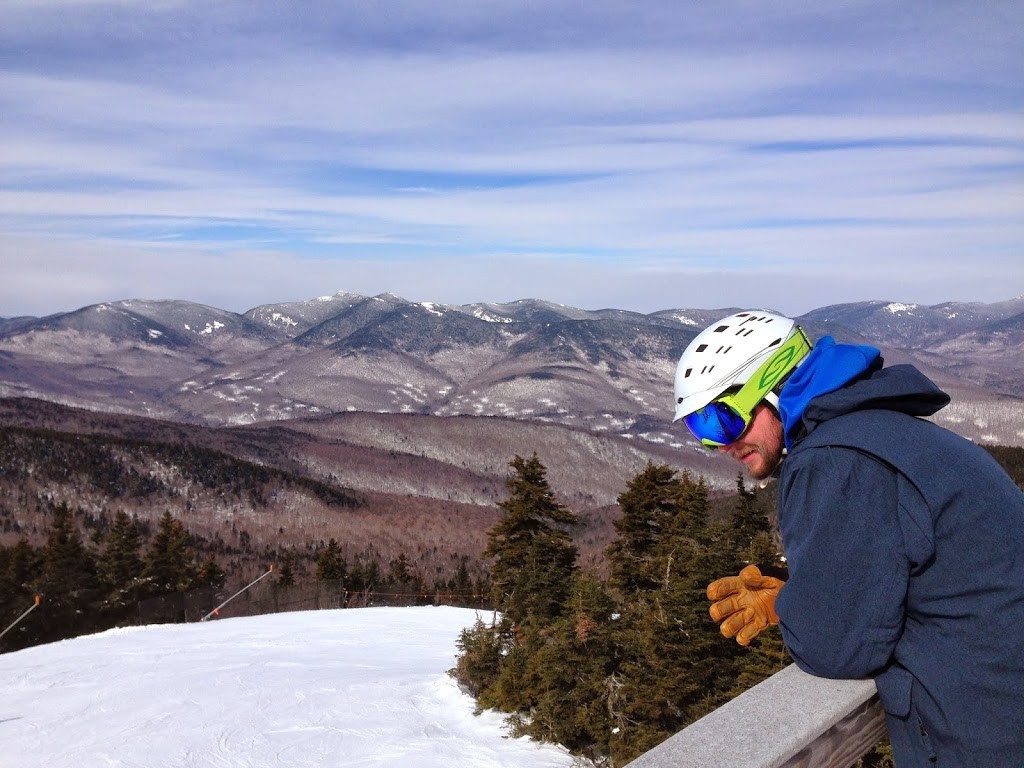 Top of Jordan Bowl, Sunday River
The more we visit Portland, the more I appreciate what a great place it is to spend time!
There is an AMAZING number of fabulous restaurants, and much of the waterfront looks like it might have in the 1800's heydays of fishing sloops, packet ships, coastal schooners and world circling clippers.
The 3 and 4 story brick warehouses, many complete with old signs from the early 20
th
century, give it a very unique and warm flavor.
I mentioned this in a previous blog, but it's now official, the Nova Scotia ferry left Singapore last week and will be arriving in New England in early May, including a stop in Boston to show off.
She will start trips to Yarmouth on May 15
th
for $79 each way, including an on-board casino and sleeping cabins.
So, stop here on the way out, or the way back and let us spoil you with a side adventure in Maine.
http://www.novastarcruises.com
.
Here's a gift for putting up with my reverie;
OATMEAL WAFFLES W/ TRIPLE BERRY SYRUP
Serves 6
Ingredients-1
½ cup flour
In a large bowl, mix first 5 ingredients.
In a small bowl, mix 2 egg yolks, cooled melted butter & milk w/ brown sugar. Add the egg yolk and milk mixture into dry ingredients.
In a medium bowl beat 2 egg whites until light and fluffy then fold into waffle batter.
Note
:
To make this recipe lactose free, substitute 6 tablespoons vegetable oil for butter, & substitute soy or almond milk for milk.
Ingredients-
1 cup of sugar
1 cup frozen mixed berries
Note
:
Fresh berries can also be used
Combine sugar & cornstarch in a saucepan on stove.
Slowly add water & whisk until incorporated.
Bring to a boil over medium heat.
When thickened, add 1 cup of mixed berries & reduce heat.
Simmer until the berries begin to burst.
Remove them from heat & add lemon & butter.
Serve over waffles w/ fresh crème fraiche or whipped cream & berries as a garnish.
Next time we make them, I promised I'll take and post a photo!