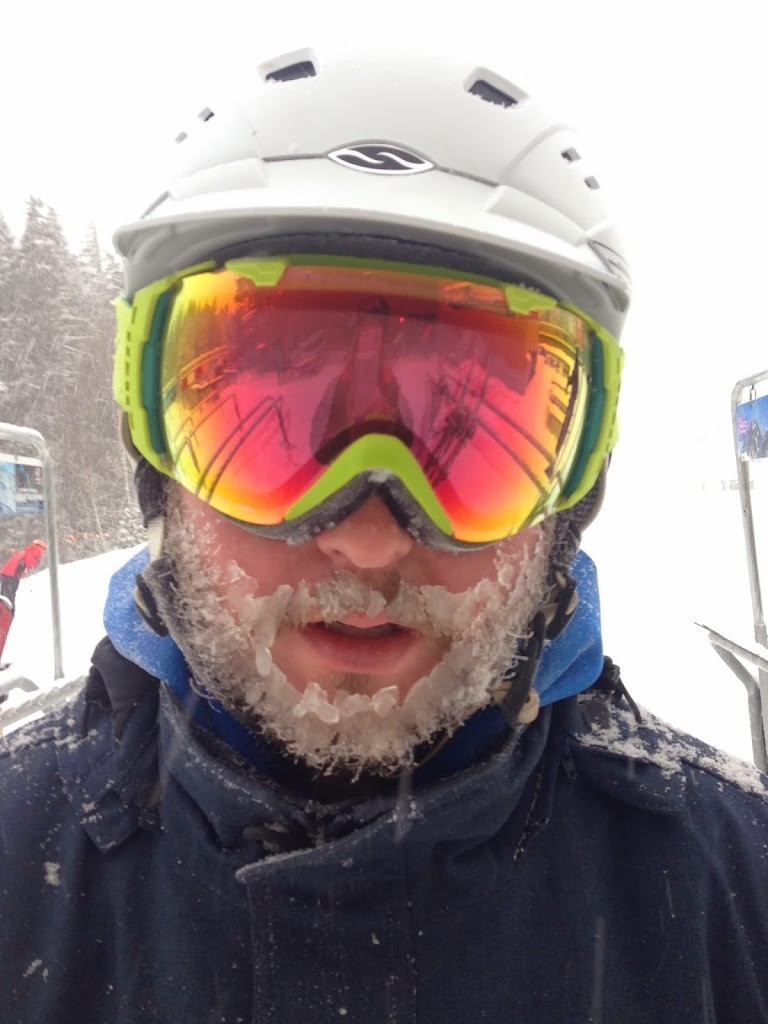 Yup, we're about ½ way through one real "old school" Maine winter!
Seems like we're back in the snow cycle too!
My son (a school-teacher) skillfully predicted a "snow day" on Wednesday, and we thoroughly enjoyed a boot high "powda pig" day in the freshies!!
Nothing like skiing while snowing with almost no other skiers present!! Spent several awesome runs on Rogue Angel (Sunday River) in a long line of powder pillows.
Here's Pat's face to prove it!  Breathe Pat, breathe!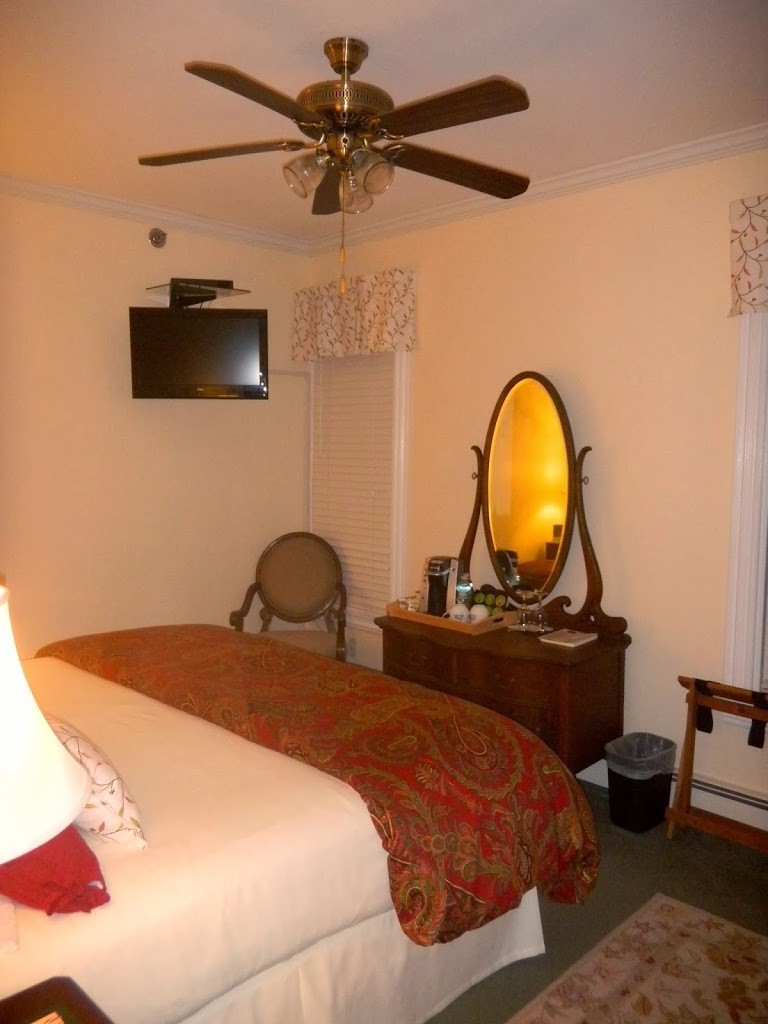 Mary's been intensely sewing new drapes, finding new furniture pieces, painting, buying new linens, and pillows.
  Sh
e just finished the Cape Elizabeth Room today (
minus graphic arts
)! Brewster House recently acquired a lot of
Real Maine
artwork and photos, mat cutting equipment, etc., and are working on replacing what's on many walls.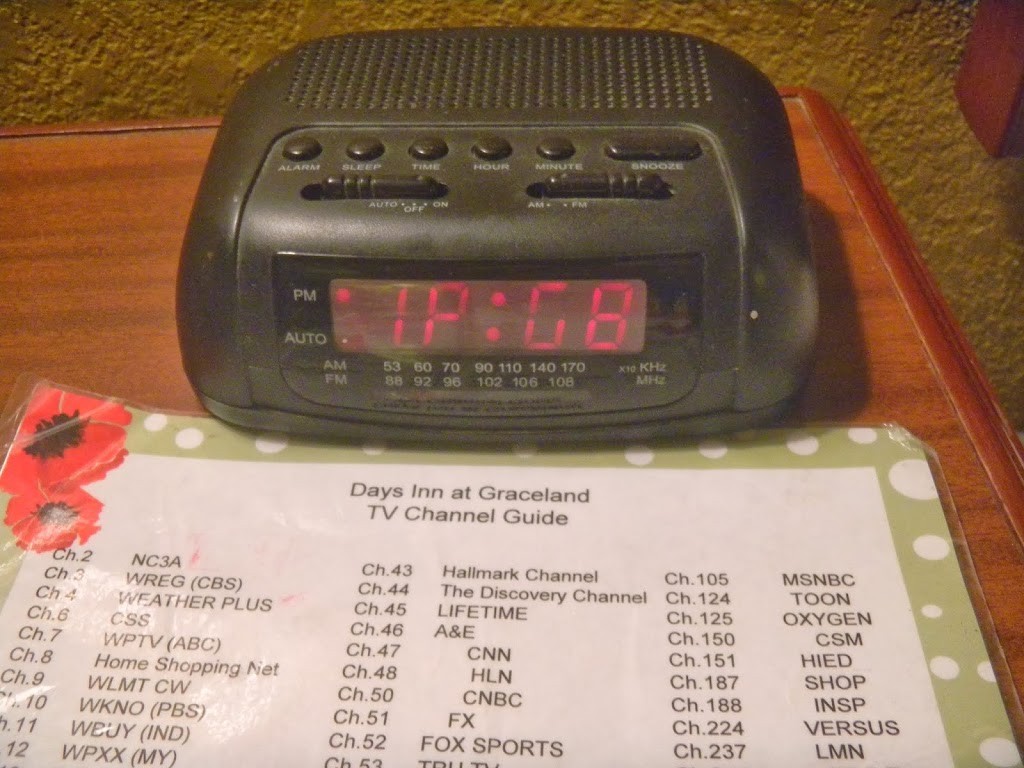 I recently drove with my son down to Memphis to keep him company on the way to learning to be a USAF pilot in Mississippi.  Nice time with a very special young man!  We will sorely miss him!  
Do you know what time 1P:G8 is?
Lesson to inn-keeper here!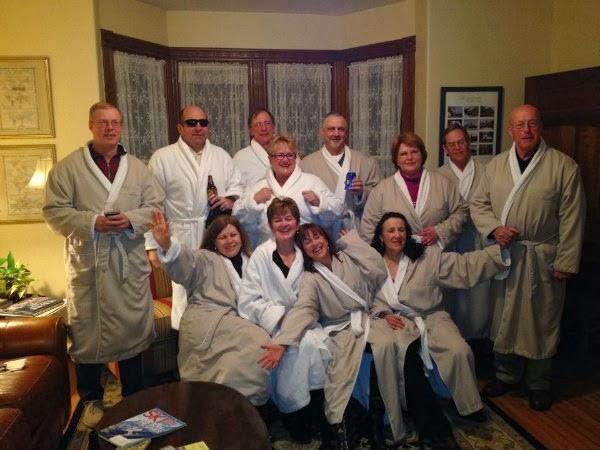 We just hosted
"Reconnect Weekend"
#2.
If you consider the picture left, it's pretty clear how much of a weekend long blast you and yours could be having for a ridiculous price!
What a way to turn an otherwise boring, cold weekend into a fabulous reunion, filled with laughs, memories and great food!
Up for a REAL MAINE pahty?  Stay with us, and ride to Camden for the Annual World Toboggan Championship at the
Camden Snow Bowl
!  The 400-foot wooden chute, leads you out onto a frozen pond to run off steam, and let's not forget the Mardi Gras style costumes and flowing beverages!!!  Check out the video 
http://www.youtube.com/watch?v=CWbITSiFcRY
Take advantage of our generosity for Valentines Day weekend!
We have a few precious rooms left and enjoy out February is for Romance special, which includes a bottle of bubbly, flowers and chocolates.
For the adventurous, throw in a snowshoeing, cross-country skiing or dog sled mushing adventure with the LL Bean Discovery Center
http://www.llbean.com/llb/shop/1000001692

"Flavors of Freeport" is coming up on Feb. 21
st
, and the tickets sell out, so don't hesitate if you don't want to miss out on the Chef's Signature Series and the Ice Bar!!
All the best joints in town will be represented!
What else do you have to do that weekend??
Here's their Facebook link:
Facebook.com/FlavorsOfFreeport
.
If you were a Brewster House Newsletter subscriber, you might have read some of this, but you would've really loved eating the Baked Stuffed Lobstas from my magic little English Grandmoter!
Not too late to sign up!
Scott & Mary Gile
Brewster House Bed & Breakfast, Freeport, Maine