March is both the end of Winter and beginning of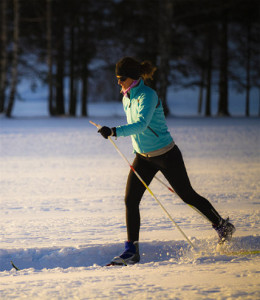 Spring, and so we all need an infusion of HOPE, so here are three fabulous March Ideas to "re-float your boat!"

It seems natural to start with the end of Winter, a perfect time to play outside! As those of you fellow Yankees know, early March can bring us some serious weather slaps in the form of BIG SNOW, while when the sun emerges, it is higher in the sky and brings on that magical warmth that's been missing for a while. As you consider these dates, remember my last blog detailing Maine Restaurant Week, 3/1 – 3/12! So we open our offerings with a pair of outdoor weekend events to stir the souls of you adventurers.
On the weekend of March 5th/ 6th, we offer two local unique sorts of outdoor events that beg for your participation. The first on March 5th is an evening ski with the folks at the LL Bean Outdoor Adventure School that is a 6 – 9PM cross country ski tour. March 8th is a "new moon," so the view of the Milky Way and planets should be magnificent! For details, check out http://www.llbean.com/llb/event/88012?occurrenceId=60054&locationId=515&feat=33-ods. $40 is the cost to play, and will take place on their own groomed trails a few miles east of Freeport, as well as hot chocolate and snacks at the event.
On Sunday 3/6, is the final event in the Bradbury Mountain Snowshoe Series, "The Bradbury Blizzard." http://trailmonsterrunning.com/bradburysnow They will offer 3 levels of competitive courses around and up the mountain in this State Park 8 miles from our door. By the way, the view from the top reaches all of the way to Casco Bay.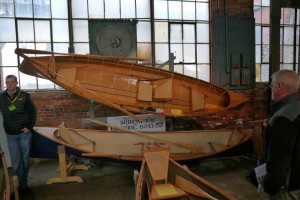 As a long time ocean aficionado (both sail and motor), one of my favorite annual spring events is the annual Maine Boatbuilders Show! The Show starts on Friday night 3/18 and runs through Sunday 3/20. It takes place at 58 Fore St. in Portland and is very accurately described as "a gathering of the finest fiberglass and wooden boat builders on the East Coast!" That weekend always seems ripe with Spring sun and balmy breezes, and the facility is on Portland Harbor, not to mention some of the finest eating and drinking on the East Coast is a walk from the show!! www.portlandcompany.com/boatShow/index.html
Of course, Brewster House is waiting to provide respite for your tired, weary bones, or your over-stressed, metro twisted head with a great bed, incredible breakfast, warm fire and relaxing hot bath…..and how could I forget, STAY FOR 3 NIGHTS FOR THE PRICE OF TWO with our SPRING SERENITY SPECIAL!! https://brewsterhouse.com/specials-and-packages/offers/spring-serenity-buy-2-nights-get-1-free-special/