Admittedly, Spring can be a challenging time to attract folks to come to Maine (or anyplace else in Northern New England), but let's face it, you crave a change of scenery and being spoiled at Brewster House is always a gift, so check out these six amazing Maine spring flings!
We'll open with "high culture," the Maine State Ballet Theater company is putting on the classic, "Sleeping Beauty" from April 1 – April 17th.
http://www.mainestateballet.org
. The theater is on Rt. 1 in Falmouth, only 10 or 15 minutes south of us.
The Portland Home Show opens on April 8th and tuns through the tenth. For more information click, HTTP://www.homeshows.com.
There are some amazing photographers and subject matter for them in Maine! The Boothbay Region Art Foundation is presenting the renowned Maine Photography Show, running from April 9th – 29th. For details, see http://www.mainephotographyshow.com.
We love the little City of Bath, and aside from my favorite museum (the Maine Maritime Museum), another great reason to visit Bath will be the Bath Antique Show & Sale, held on both March 13th, and April 10th. To learn more, check out http://www.bathantiqueshows.com.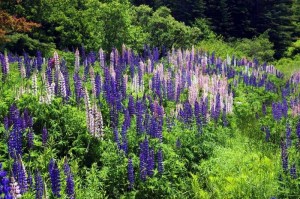 An easy 40 minute ride east of beautiful Rt. 1 through beautiful Brunswick, Bath and Wiscasset, a MUST DO for those gardeners/ landscapers in the room, the Maine Botanical Gardens reopen for the season on April 15th. Believe it or not, they have over 35,000 bulbs, among their 270 acres of shoreline and other dazzling plantings, they will be emerging for your visual and olfactory stimulation. http://www.mainegardens.org.
Also in Falmouth from May 6th to 7th , something Mary will be up for, is the Falmouth Kitchen Tour. A fabulous idea whether you're re-doing your kitchen, or or just a kitchen voyeur! http://www.mainekitchentours.co
Of course, we've sweetened the pie with our Spring Serenity special, 3 nights for the price of 2! Come, let us pamper you in ironed sheets and breakfasts that will dazzle your tastebuds,while you slide into Spring! https://brewsterhouse.com/specials-and-packages/offers/spring-serenity-buy-2-nights-get-1-free-special/Tags: Freeport, Home & Garden, Spring
Posted in boothbay harbor, Brewster House News, Freeport, photography, Spring, spring weather | No Comments »
May 29, 2012 by Kelleigh Dulany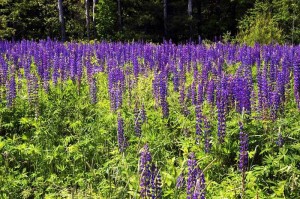 Maine's coast is a truly beautiful place – but you know that already!
The rocky coast, sandy beaches, a multitude of islands just offshore, not to mention lighthouses, lobster shacks, boats bobbing in the harbors, and lobster pots dotting the seascape.
This spring has been especially beautiful, because of the amounts of rain, and the mild temperatures we've enjoyed. but this week the lupine appeared. When that happens, it is as if a marker has been set, that warm weather is really here, and the wonderful sunny days of summer have arrived.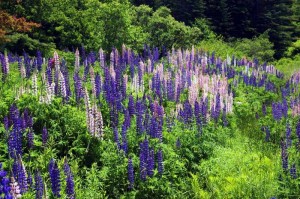 For the next several weeks we'll be able to see lupine along the highways, back roads, and fields. The vivid blue, pink and white stalks, waving gently in the breeze, add finishing touches of color to Maine's beautiful outdoors.
Scott & Ruth
Brewster House Bed & Breakfast