Pricing Details:
Starting at $498 plus tax
Yes, Freeport is definitely open for business – your retail therapy awaits.  We'd like to be your home base..BOOK your two night stay with us and take in the best of Freeport with our help: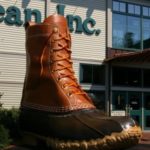 When you arrive, enjoy dinner at The Tuscan Bistro with a $25 gift card to treat yourself to an appetizer, cocktail or maybe dessert.
Fuel up with Dave's delicious 3 course breakfast every morning
Then hit the cobblestone streets and spend your $50 Gift Card at any of L.L.Bean destination stores:  Flagship; Bike, Boat & Ski; Fish & Game or the Outlet.
Mid Afternoon is a great time for a caffeine hit from our favorite new spot: ZesTea.   A $25 credit will help you with an energy boost to ensure you've got the steam to get to all your favorite shopping spots.
Finish up back at the Brewster House with a toast to your accomplishments- We'll pick up the first round with the help of BigBrewstah!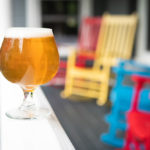 MENTION Retail Therapy when you reserve!
Filed under: Beer Enthusiasts, Foodies, GastroBnB, Rest and Relaxation, Shopping
Select an offer type to see other similar offers