May 20, 2020 by Kelleigh Dulany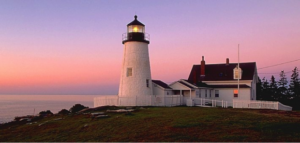 After quarantining for months, the sheer joy of getting out of the house can be at times overwhelming.  But then reality reminds us of the many months we've sheltered safely at home and how precious an escape away truly is.  Here at the Brewster House we take your health, safety and enjoyment very seriously.  Travel this summer promises to create special memories. We are the place where you can unwind, feel safe and enjoy a getaway. ………..but only when you feel you can truly relax.
As of July 1, we are delighted to welcome Mainers , New Hampshire & Vermont travelers without impediment, visitors from outside of the trifecta are welcome also but asked to adhere to the state's Certificate of Compliance*.  This document is furnished after you have reserved and collected upon check in.
We've spent the last months looking at every facet of our home to create an environment where you, our guest, can experience Maine's beauty because your stay is in a clean and trusted surrounding and we continue to keep pace with the safe standards and guidelines set forth by the state health authorities.
But as of right now, when you escape to the Brewster House, here's what you'll find:
Reservations:
A maximum of 4 Rooms available to book with no more than 2 rooms per floor occupation.  The only exception being whole Inn reservations available for one party at this time if requested.
Guests will be asked to restrict movement through the Inn in an effort to limit interaction with fellow guests.  A "trail map" for entering & exiting guest rooms will be provided to support effective social distancing.
Self Check In:
Guests will be greeted in advance of their stay with comprehensive email instructions in order to unlock the main door, locate their room, key inside, and review the aforementioned "traffic patterns."  Keys will be found in the room upon check in.  Our new TouchStay APP will also be shared prior to arrival; it's filled with great advice on recreation, dining, and sightseeing along with directions to our home and lots more.
Full payment will be requested at time of check in and ideally conducted via online processing.
On premise Dining & Meals: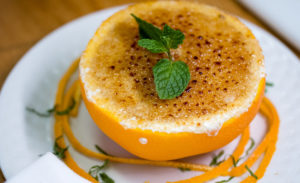 Guests will receive a personalized table assignment for their entire stay.  Guests may use this table to enjoy their breakfast and take-out meals they have obtained from local restaurants.   The linens & table ware are changed daily.
Guests who don't want to enjoy our 3-course breakfast served at their table can opt for our BH 'to go' breakfast.  It will feature a warm bakery option (e.g. muffin, egg and cheese sandwich) and yogurt parfait with fresh fruit & granola along with single use utensils & napkins.  This breakfast will be delivered to your door.
We will continue to offer beverages from either our 'wine cave' or bigBrewstah kegerator but will need to call the innkeeper for assistance.   A special Growler size and flights are available upon request.
Guests are asked to NOT congregate the Inn's common areas for extended periods.
During this phase, guests are permitted to read or relax in the parlour but should respect social distancing and will be required to wear facial mask as a courtesy to other guests if social distancing is not possible.
Housekeeping:
During this critical time, no room refreshes will be offered.  You are encouraged to call or text to request additional amenities needed (ie. Soap, Shampoo, Keurig coffee, or a change of towels and trash removal).
Prior to arrival, rooms will be thoroughly cleaned.  To reduce the risk presented by contact surfaces,  our guest book delivered via a highly intuitive and easy to navigate APP.  Maine Craft Distilling Hand sanitizer & alcohol swabs will be offered in each room for liberal consumption.
Upon departure, rooms will be blocked off for a minimum of 24 hours.  After such time, our housekeeping staff will clean and sanitize the room taking all personal precautions (face mask & gloves) and EPA approved cleaning products in order to put the room 'back into inventory.'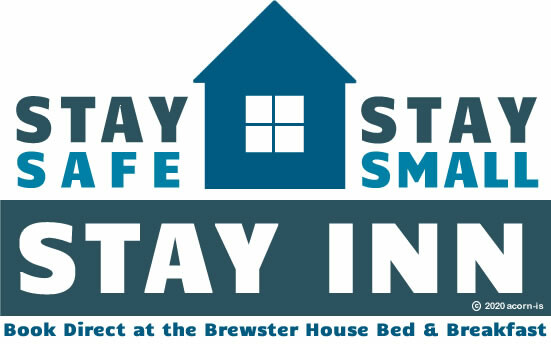 CHECK AVAILABILITY and inquire about our
"Inn Takeover" Reservation offers, weekend packages and more.
February 12, 2019 by Kelleigh Dulany
Cycle Maine this May to get ready for your summer events!  As a former New York City cyclist (shout out to CRCA.net & nycc.org) I was downright giddy on my maiden voyage here– hundreds of miles to explore and relatively light motorist traffic sharing the road. You'll delight in all the options to explore our beautiful coast and build up your base.  Just ask for some of my favorite routes leaving right from our door.
Read the rest of this page »
March 7, 2016 by Kelleigh Dulany
Admittedly, Spring can be a challenging time to attract folks to come to Maine (or anyplace else in Northern New England), but let's face it, you crave a change of scenery and being spoiled at Brewster House is always a gift, so check out these six amazing Maine spring flings!
We'll open with "high culture," the Maine State Ballet Theater company is putting on the classic, "Sleeping Beauty" from April 1 – April 17th. http://www.mainestateballet.org. The theater is on Rt. 1 in Falmouth, only 10 or 15 minutes south of us.
The Portland Home Show opens on April 8th and tuns through the tenth. For more information click, HTTP://www.homeshows.com.
There are some amazing photographers and subject matter for them in Maine! The Boothbay Region Art Foundation is presenting the renowned Maine Photography Show, running from April 9th – 29th. For details, see http://www.mainephotographyshow.com.
We love the little City of Bath, and aside from my favorite museum (the Maine Maritime Museum), another great reason to visit Bath will be the Bath Antique Show & Sale, held on both March 13th, and April 10th. To learn more, check out http://www.bathantiqueshows.com.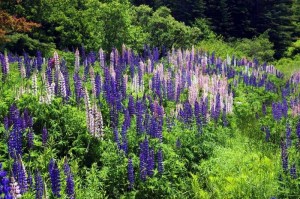 An easy 40 minute ride east of beautiful Rt. 1 through beautiful Brunswick, Bath and Wiscasset, a MUST DO for those gardeners/ landscapers in the room, the Maine Botanical Gardens reopen for the season on April 15th. Believe it or not, they have over 35,000 bulbs, among their 270 acres of shoreline and other dazzling plantings, they will be emerging for your visual and olfactory stimulation. http://www.mainegardens.org.
Also in Falmouth from May 6th to 7th , something Mary will be up for, is the Falmouth Kitchen Tour. A fabulous idea whether you're re-doing your kitchen, or or just a kitchen voyeur! http://www.mainekitchentours.co
Of course, we've sweetened the pie with our Spring Serenity special, 3 nights for the price of 2! Come, let us pamper you in ironed sheets and breakfasts that will dazzle your tastebuds,while you slide into Spring! https://brewsterhouse.com/specials-and-packages/offers/spring-serenity-buy-2-nights-get-1-free-special/
January 8, 2016 by Kelleigh Dulany
Five Freeport Area Winter Blasts
If you're looking for something different and fun to do around Freeport this Winter, try one of these five Freeport area winter blasts!
I know, I know, our Winter has been a little slow kicking in, but if you remember the timing of last year's Winter, it wasn't much different. By mid-January, it had kicked in in a BIG WAY! The POLAR VORTEX is moving in!
#1 is weather bullet-proof, VISIT AN ICE BAR! Wow, they're like Maine micro-brews, inn that you have a plethora of choices. The first will be offered at Spire & Ice Inn Gotham, January 15-16; the second at the Portland Harbor Hotel on the following weekend, third at the Brunswick Hotel & Tavern February 4-6, and finally here in Freeport on February 19 & 20 as part of "Flavors of Freeport."
How about a biathlon? A BIATHLON is a competitive endurance event combining cross-country skiing with target shooting. For $25, this event in Jefferson, Maine (1/2 hour east) is open to all, even beginners, including the opportunity to borrow an air rifle and receive instruction before heading out. In the best tradition of Maine events, beer and hot toddies are available! By the way, Pineland Farms, 15 minutes from Brewster House is the practice ground for the US Biathlon Team!
In the summer, Bradbury Mountain State Park hosts competitive Mountain Bike and running events, but in the winter turns to their SNOWSHOE Series. http://trailmonsterrunning.com/bradburysnow About 8 miles west of us in Pownal, these events are offered on 1/24, 2/14 and 3/6. These races range from 3 to 5 miles long. Although they have a few pair of snowshoes to loan, it would seem that if you're up to racing, you would likely have your own (they're on a 50% off sale as I speak @ LL Bean).
I've written about this before, but it's so fun and Mainely unique, it's worth a visit! It's sort of a Mardi Gras built on the US NATIONAL TOBOGGAN CHAMPIONSHIPS at Camden Snow Bowl from Feb. 5-7. http://www.camdensnowbowl.com/toboggan-championships/ For $30, you can compete on your 2, 3 or 4 person toboggan, by taking your waxed up toboggan down the 400' iced wooden chute and across the frozen pond at it's base. Most teams are in costume, and the eats and drinks are a large part of this annual show.
February 6th brings the SNOWMAN ADVENTURE RACE on East End Hill in Portland, 15 minutes south of us. This sounds like a mini winter-biathlon! http://www.snowmanadventure.com Every piece begins with a run up East End hill and a return sled down with teammates sledding as one to the finish. This event is a 2 person relay, made up of a 4-1/2 mile bicycle race around the Back Cove, a 2-1/4 mile run around the East End and the Back Cove. There will be mens, women, co-ed and adult-kids teams as well.
No matter your event choice, we have ample toboggan, sled, bike and snowshoe parking here at Brewster House, and are well equipped to soothe your body & mind post event, with a hot bath, ironed sheets and bottle of your favorite wine! Call us at 207-865-4121, or online at www.brewsterhouse.com to reserve a fireplace room!
April 11, 2015 by Kelleigh Dulany
July 18 – July 20th will mark the Portland visit of Tall Ships 2015, the first return of this event in 15 years, and the final stop of the 2015 Tall Ships Challenge!  The Challenge being a series of races beginning in Cape Charles,Virginia which makes stops up the East coast in Philadelphia, Camden, NJ, and Greenport, NY before finishing in Portland.  These races are crewed by young people in a friendly competition, as a means of sail training and education.
Portland will host at least eight tall ships, being lead by the US Coast Guard barque Eagle (295') , and  including the Oliver Hazard Perry (210' square rigger out of Newport, RI), the Picton Castle (179' baroque home-ported in Lunenburg, Nova Scotia), and the El Galeon (180' from Seville, Spain).  The list of participating sailing ships is still being finalized, but will likely include the Bowdoin, 100' schooner famed for it's Arctic explorations and formerly captained by Donald MacMillan http://www.bowdoin.edu/arctic-museum/biographies/macmillan.shtml (who grew up beside Brewster House), and other Maine based windjammers.
If you've never had the privilege of seeing and hearing these amazing specters from our past under sail, you owe yourself the opportunity to experience what is a deeply evocative and emotional experience!  It is truly a unique historical moment you will never forget!!  The fleet will sail in parade fashion into Portland Harbor on July 18th at 1PM, and dock for tours along the Portland waterfront. You may tour the Eagle for free, but tickets to tour all of the ships may be found at www.tallshipsportland.com for $15 (which will support sail training and education).  Ship tours will be offered from 9AM to 9PM on Sunday, and 9AM to 6PM on Monday.  The event will also include live music and food, which is remarkable in Portland, SO DON'T MISS THIS SUMMER HIGH POINT!
As I write this blog, Brewster House still has several rooms available, so make this getaway complete by booking your stay with us NOW!
January 31, 2015 by Corey A. Edwards
Portland, Maine has countless restaurants to choose from, so writing a post about "The Best Restaurants in Portland, Maine" can be a risky business: we're bound to miss someone's favorite! That being said, we'll plunge ahead, regardless, with the caveat that this list is compiled from both our own experiences and those of our guests:

Five Fifty-Five
555 Congress St. – 207-761-0555 – fivefifty-five.com
With a host of awards and associations backing up its efforts, Executive Chef and Co-Owner Steve Corry is proud to offer locally sourced ingredients in such delectable favorites as truffled lobster mac and cheese, citrus-cured Atlantic fluke, and their to-die-for white chocolate passion fruit cheesecake.

Hugo's
88 Middle St. – 207-774-8538 – hugos.net
Chef-Owner's Andrew Taylor and Mike Wiley's combined restaurateur experience allow them to run a kitchen that fosters both excellence and creativity, so you know you're in for something special. Consistently placed among the top 10 American restaurants, Hugo's is nationally acclaimed for its refined, New England-style dishes, such as cornmeal-crusted soft-shell lobster, local pheasant with polenta, turnips and shiitake, and rabbit salad. Fine dining at its finest!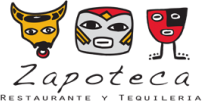 Zapoteca
505 Fore St. – 207-772-8242 – www.zapotecarestaurant.com
Zapoteca is known for its unique, fire-roasted, Mexican dishes prepared using a combination of modern and old world cooking techniques and using sustainable seafood and local produce whenever possible. Billed as a tequileria as well as a restaurant, Zapoteca is famous for their creative margaritas and boasts over 100 different, high quality tequilas – just don't ask for Jose Cuervo! – along with a broad, international wine list.

Fore Street
288 Fore St. 0- 207-775-2717 – forestreet.biz
Fore Street was one of the first restaurants in Maine to feature an open kitchen with a wood-burning oven, grill, and turnspit. Hardwood and apple wood fire cooked seafood, meats, game, and vegetables have made Fore Street a New England destination.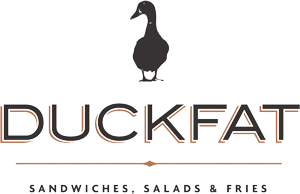 Duckfat
43 Middle St. – 207-774-8080 – duckfat.com
Billed as a small sandwich shop, Duckfat is anything but run of the mill. Chef Rob, former chef-owner of Hugo's, focus here is great homemade food made from the best quality ingredients: classic Belgian fries made with local Maine potatoes fried in duck fat, panini, soups, salads, charcuterie, and milkshakes plus a beer and wine list designed to satisfy the pickiest foodie.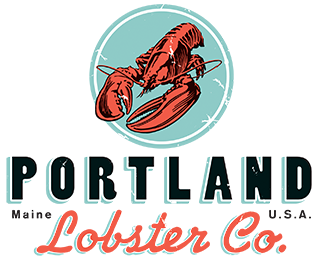 Portland Lobster Company
180 Commercial St. – 207-775-2112 – portlandlobstercompany.com
Of course, there had to be lobster – this is Maine, after all. Portland Lobster Company is a no-nonsense, oceanfront mecca for great lobster, consistently awarded Best Lobster Roll, Best Seafood Restaurant, and Best Patio/Outdoor Bar in Portland. Other items on the menu include some fantastic non-lobster items like fried clams, scallops, Peekytoe crab and avocado wrap, and some of the best fries out there. Okay, enough: I'm now officially very, very hungry.
Brewster House Bed & Breakfast is less than half an hour's drive from Portland, Maine, giving you another great reason to make us and the picturesque town of Freeport your Maine destination!