June 5, 2017 by Kelleigh Dulany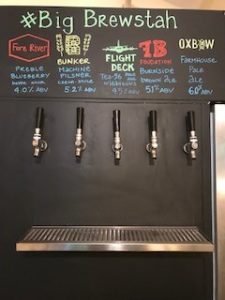 Do you carry a copy of the Maine Guild Beer Trail Map Passort on your person at all times?  Do you routinely find yourself debating the merits of IPAs versus Sours?  Your visit to Maine just got a whole lot easier & more fun – introducing Big Brewstah.  Our newest family addition arrived a few short weeks ago and we can't stop talking, tweeting and instagram'ing about it.  5 specially selected, Maine specific craft beers on tap here in Freeport Maine.  Call the Brewster House home as you venture to Portland (a myriad breweries), New Castle (Oxbow) or as far as Belfast (Marshal Wharf) by day and return every evening for a perfect Porch Pounder Craft Beer (thank you for the nickname, Colleen!)
Need more reason to come for a visit? How about the LL Bean Concert series?  The newly released schedule features blues great Matt Andersen on July 4th.  Langhorne Slim & The Law on July 8. A bluegrass festival on July 22 will feature four musical acts, including 2017 Grammy award winner for Best Bluegrass Album, the O'Connor Band with Mark O'Connor.  R&B artist Mayer Hawthorne on July 29, and multi-platinum country singer Sarah Evans on August 5, concluding with the legendary Bruce Hornsby on September 2.  Pre-game with us on our porch and then enjoy a leisurely stroll to the show.
Tell us about your favorite style beer when you book your stay and chances are we'll have a great Maine-centric brew for you to compare to it.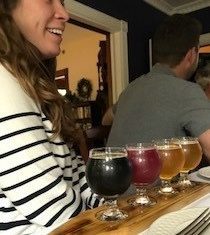 Still craving more?  Sign up to receive our newsletter and you'll be the first to learn about all the great classes and beer pairing events happening year round.  After recently concluding our 3rd "Twist & Stout"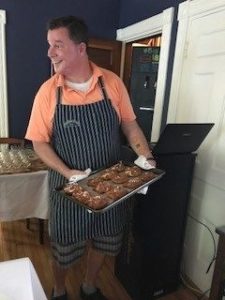 class we're excited to share our 90 minute class with all of you.  Learn how to mix, shape & bake these Bavarian delights and enjoy tasting them with 4 local brews & artisanal mustard.  Afternoons at your favorite B&B just got more sharable! See  you soon!