August 12, 2019 by Kelleigh Dulany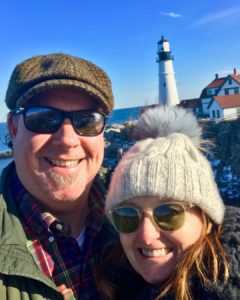 Lighthouses & Lobster in Maine- the most talked about topics with our guests that never get old.  Dave and I share the love of these two iconic and very Maine specialties.   First up, Lighthouses! …Maine boasts over 60 standing lighthouses across 3,500 miles of shoreline crammed into 280 miles of coastline.  Some big, some small and all photographed countless times.  Here at the Brewster House we love lighthouses so much we named our rooms after them.  Yup, from Cape Neddick and Cape Elizabeth to Marshal Point and as far north as West Quoddy.
Read the rest of this page »
August 1, 2019 by Kelleigh Dulany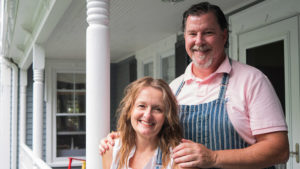 "What a big change!" A common quote from our guests when they hear we moved from the 24/7 hustle of New York City to the quiet charm of a small, New England town in Maine.  And they are right, the move has brought lots of change like restaurants that close before midnight, having only one deadbolt on the door, and the almost certain event of running into at least 3 friends on any particular visit to the local grocery. But the thing that is inspiring and important about both our most recent homes, the very long and rich history they both possess.  Our former home was a turn of the century mid-rise apartment in Harlem and our new home is another turn of the century, this time 19th!, Victorian with many of the original details still in tact.
Read the rest of this page »