February 8, 2016 by Kelleigh Dulany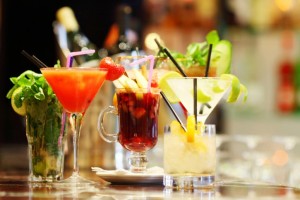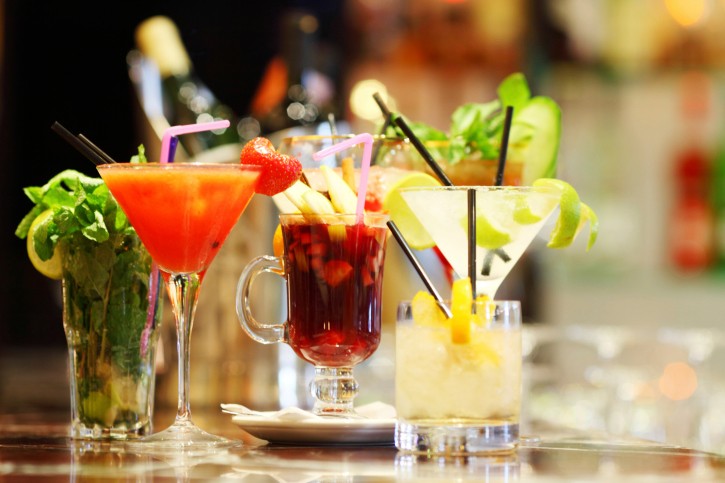 Maine Restaurant Week is an annual celebration of food & drink that takes place early every March, and is a fabulous excuse to "get out of Dodge" and enjoy the growing warmth of the sun, by the sea here!  It runs from March 1 – 12, and some ticket sales are limited, so don't wait too long to commit or your options may be limited.
The festivities open on February 28th with "Spirit Quest," @ 2PM on Sunday in Old Port, with a walk including combinations of delicious "bites" and cocktails through some of the finest restaurants in Portland.  The list of participating establishments is growing, but already includes such notables as David's, TIQA, 555 and Liquid Riot!  Looks like $40/ participant to us.
The list of participating restaurants is growing, as we speak, but will include some of the most amazing restaurants in the State of Maine, offering 3 course dinners for $25, $35, $45 or $55, + special MRW lunches for only $15!  For sure our favorite, the Azure Cafe in Freeport will be participating.  Some special MRW menus are already online, with more appearing daily, as more restaurants sign up.
Hey, on Sunday, March 13th, @ 2PM the "Coffee & Desert Pairing Event" is to be held in Portland.  This sounds like a hot one to a boy with a very serious sweet tooth!!  "Coffee by Design's" roastery team is creating their best brews to go with bite sized tastes of the most incredible desert entrees from the likes of Dean's Sweets, Two Fat Cats, Love Cupcakes and Scratch.  More are signing up every day too!  Tix are $35 and to sweeten the deal, this is benefit supporting the fine work of Preble Street (homeless shelter).
At Brewster House, we have the breakfast gig well covered, with your 3 course gourmet breakfast, and fresh ground coffee prepared in a french press, and home baked cookies and cakes for your afternoon delight!  There are no more comfortable beds and linens, nor more commodious baths on the coast of Maine!and let's not forget the fireplaces…..  Make you reservation today.  As a note, we will be away from 2/19 until 3/1, but our "Spring Serenity Special" kicks in on that date, meaning we offer 3 night stays for the price of 2 nights.  See our Spring Serenity package for details!
Save
April 11, 2015 by Kelleigh Dulany
July 18 – July 20th will mark the Portland visit of Tall Ships 2015, the first return of this event in 15 years, and the final stop of the 2015 Tall Ships Challenge!  The Challenge being a series of races beginning in Cape Charles,Virginia which makes stops up the East coast in Philadelphia, Camden, NJ, and Greenport, NY before finishing in Portland.  These races are crewed by young people in a friendly competition, as a means of sail training and education.
Portland will host at least eight tall ships, being lead by the US Coast Guard barque Eagle (295') , and  including the Oliver Hazard Perry (210' square rigger out of Newport, RI), the Picton Castle (179' baroque home-ported in Lunenburg, Nova Scotia), and the El Galeon (180' from Seville, Spain).  The list of participating sailing ships is still being finalized, but will likely include the Bowdoin, 100' schooner famed for it's Arctic explorations and formerly captained by Donald MacMillan http://www.bowdoin.edu/arctic-museum/biographies/macmillan.shtml (who grew up beside Brewster House), and other Maine based windjammers.
If you've never had the privilege of seeing and hearing these amazing specters from our past under sail, you owe yourself the opportunity to experience what is a deeply evocative and emotional experience!  It is truly a unique historical moment you will never forget!!  The fleet will sail in parade fashion into Portland Harbor on July 18th at 1PM, and dock for tours along the Portland waterfront. You may tour the Eagle for free, but tickets to tour all of the ships may be found at www.tallshipsportland.com for $15 (which will support sail training and education).  Ship tours will be offered from 9AM to 9PM on Sunday, and 9AM to 6PM on Monday.  The event will also include live music and food, which is remarkable in Portland, SO DON'T MISS THIS SUMMER HIGH POINT!
As I write this blog, Brewster House still has several rooms available, so make this getaway complete by booking your stay with us NOW!
March 10, 2015 by insideout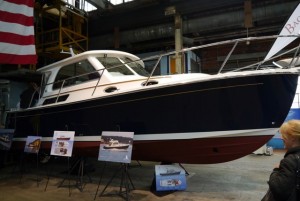 Each year, the Maine Boatbuilders Show in Portland is a success, drawing crowds to admire the varied styles of boatbuilding craftsmanship. Exhibits, seminars, and events combine to give boatbuilders and boating enthusiasts a chance to see some of the wonders of Maine's most talented boatbuilders. If that weren't reason enough to come to the show, this year Capt. Dave Carraro of "Wicked Tuna" will be present to meet attendees, give a couple of seminars, and sell his fv-tuna.com merchandise.
Read the rest of this page »