February 12, 2019 by Kelleigh Dulany
Cycle Maine this May to get ready for your summer events!  As a former New York City cyclist (shout out to CRCA.net & nycc.org) I was downright giddy on my maiden voyage here– hundreds of miles to explore and relatively light motorist traffic sharing the road. You'll delight in all the options to explore our beautiful coast and build up your base.  Just ask for some of my favorite routes leaving right from our door.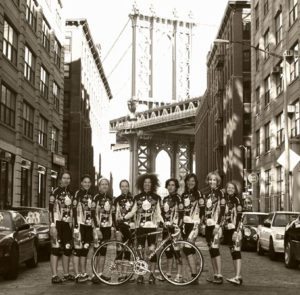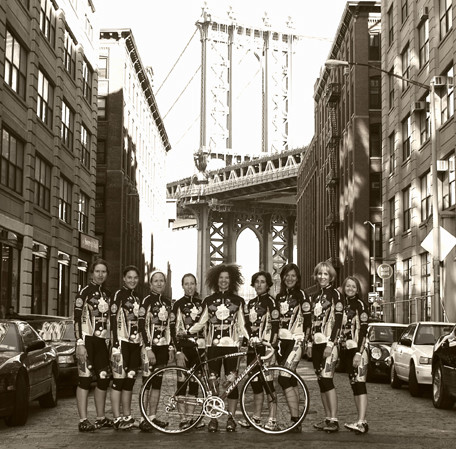 Then come back this summer for these great events some right here in Freeport:
JUNE 14th – 16th Trek Across Maine.  Celebrating 35 years…this 3-day event features a brand new 180 mile course this year, beginning and ending in our neighbor just to the north, Brunswick.  Challenge yourself, Support the American Lung Association, and then Enjoy a stay with us to recover & bask in the glow of your accomplishment.
JULY 19-21st.  Summer is in full swing…so book now to ensure you've got your room & your spot to compete.  This year's Yarmouth Clam Festival not only features great local food, artists & an annual parade,  it's got a USCF Pro Men's & Women's Road Race.  $1500 in prizes & primes too!  Oh..and did I mention the carnival rides, oyster shucking & firefighters muster competitions?!?!
SEPTEMBER 16th — Are you're a tri-geek like me?  Then you owe it to yourself to put the Lobsterman Triathlon on your calendar this year.  This Olympic distance event uses beautiful Winslow Park for the swim and transitions.   Get another "PR" on Saturday and enjoy chef Dave's "PB" when you delight in the delicious 3 course breakfast the next day.
And I haven't forgotten one of the great joys of spring…shop for your new kit or the latest accessories at the The LL Bean Bike, Boat and Ski store open 24 hrs/ 7 days.
So why wait?  We've got all your bases covered- great accommodations, delicious food and training routes mapped out- RESERVE your May training with us now and pick your favorite room for your return trip this summer.
Here are more events and good things coming from the team at Bicycle Coalition of Maine
* PSSST….If May is just too far away…check out the Moose on the Loose Tri happening March 3rd!!!  Pay my reg fee and I'll do it with you!!!
June 8, 2014 by Kelleigh Dulany
MAINE RAILROAD LOVERS BLOG
We in Freeport have recently become especially rail conscious since restoration of train service here in the guise of the Downeaster www.amtrakdowneaster.com/schedules clearly a growing and welcome trend for those of us frustrated, traffic bound commuters!! Further, from a historical perspective, in Maine rail had a long important history with narrow gauge rail and the Great North Woods. You can experience the history of these little trains, and actually ride one in Portland. Experience the Maine Narrow Gauge Railroad Co. & Museum on Front St. (the waterfront) in Portland! www.mainenarrowgauge.org
I got off on this jag, as I saw a piece in the Portland Press Herald this week on a unique train opportunity that will be here in late September. Having had a little stint with model railroading, I know trains offer a special glimpse into our past, and on September 21st, the Pine Tree Limited is scheduled to arrive in Portland for the Private Railroad Car (AAPRCO) Owners Convention, staying until September 25th. What the heck is the Pine Tree Limited, you ask….? Well, going back into the early 20th century (when rail gauges were standardized in width), if you were wealthy, your personal Winnebago would've been a custom rail car. This Pine Tree Limited is the 2014 custom voyage for 30 custom rail car owners, starting in Chicago on 9/18, and breaking up in Albany, NY on 9/29/14. The 85' x 10' private cars will be accompanied by coaches, sleepers and diner cars as well.  I understand they will be picking up the old Boston & Maine route near Troy, NY, then heading east on that line towards us.  Some of these car owners sell travel space on their cars to defray the cost of ownership, so contact this website if you're interested www.aaprco.com!  There will be a couple of cocktail parties hosted on private cars at the convention in Portland, so if you sign up for the convention, YOU'RE IN!!
To give you an idea of this level of luxury, "The Federal," built in 1911 has two master bedrooms, a large shower, changing room, crew quarters and a full service kitchen. It has carried both Presidents Taft and Woodrow Wilson in the past. The cars run from $100,000 for a "fixer-upper" to many multiples of that for the finer examples. The AAPRCO holds these trips in a different destination city each year, so this is a special opportunity to see these beauties in New England,   At this point, we have some availability at Brewster House, but late September fills up quickly, so don't delay!!
Another fantastic more regularly available nostalgic and beautiful train excursion here would be the Brunswick to Rockland Line with traverses a stunning mix of rivers, peninsulas, bridges, ledge and forest, as well as such famously scenic towns as Bath and Wiscasset.   The Maine Eastern Railroad operates Fridays, Saturdays and Sundays offering a 112 mile round trip: between Brunswick and Rockland. They offer some special Blues Rides, as well as special trains to and from the LobsterFest in Rockland in early August. Check out their website for more detail www.maineeasternrailroad.com.
I guess it's time to consider "Boats & Planes" for future blogs!!