Testimonials & Awards
Freeport, Maine Bed and Breakfast Reviews from Our Guests
We invite you to read the Freeport, Maine bed and breakfast reviews of our coastal B&B inn and see the awards we have earned by offering our fine and unique luxury lodging.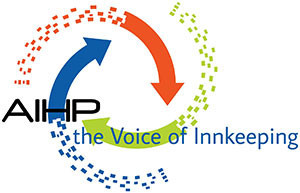 "Thank you for a lovely stay. We especially enjoyed your friendly suggestions on places to see, i.e., lighthouses, and directions for getting there. You two are a delightful team – great hosts!!"
-Lynn & Jim, Texas
"So happy we booked the extra night. You are wonderful hosts. Breakfast was delicious and you provide a warm inviting home away from home."
-Sandy & Tom, North Carolina
"Lovely place, great breakfast. Now off to shop with our at-par Canadian dollar!"
-Claudia & Bruce, Ontario, Canada
"Thank you for being such wonderful hosts yet again! This is our 5th visit to the Brewster House and it just keeps getting better."
-Ken & Michelle, New York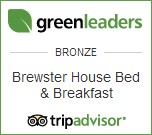 "Such a warm and friendly welcome at your inn. The bedroom is wonderful – fabulous sleep in such an enjoyable bed with beautifully laundered linen. Breakfast was superb – a real country breakfast which we really enjoyed."
-Debra & Kenny, West Yorkshire, UK
"We had a lovely weekend. Breakfast was amazing. Your home is beautiful and every detail of our stay made us feel special."
-Bailey & Richard, Massachusetts
"A short but very comfortable stay. A good rest from our busy life. Our 3rd stay here, and we will be back!"
-Betty & Paul, New Hampshire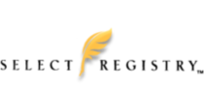 "It's like being at home, but so much more relaxing. Delicious breakfast!"
-Dick & Susan, Massachusetts
"Your home is beautiful, comfortable and charming. The food was delicious. Your warmth and charm will never be forgotten. See you again next year."
-Deanna & Fred, Vermont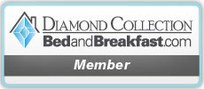 "Thank you for a lovely stay and especially for the guidance on the restaurants. Bed was comfortable, appointments in the room charming and breakfast excellent."
-Ian & Pat, Ontario, Canada
"We had a wonderful 2 night stay in your charming inn. We enjoyed your hospitality, which is superior, and the accommodations – especially the spacious, pristine bathroom! The breakfasts were the best we have had at any B&B!"
-John & Cecily, New Hampshire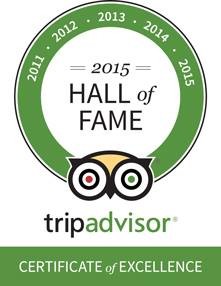 "We had a wonderful stay. Thank you for your hospitality."
-Jonathan, Shirley & Stephanie, California
"Our first trip to Maine and a B&B. It exceeded our expectations."
-Tim & Janice, Ohio
"We felt comfortable and welcome in your lovely home."
-Ken & Dottie, New Hampshire
"Thanks for a wonderful stay – comfortable beds and a few hours of Ann of Green Gables. Great mother/daughter getaway."
-Debbie & Jordan, Connecticut & Vermont
"Relaxing and enjoyable! Exactly what a B&B should be!"
-Kathy & Robert, Washington
"We were impressed by the quiet and warm atmosphere, a personal and delicious breakfast, the attention to dietary needs and the warm decor. Unlike other sites, Brewster House is well portrayed on the web; it was as it is advertised, and that is refreshing. We will not hesitate to visit again."
-Connie & Chris, New Hampshire
"Your home is fabulous! Breakfast was divine!"
-Tricia, Ireland


"Brewster House is at the top of the B&B's we've stayed at!"
-Alice & Roger, New York
"Thank you for your warmth and hospitality. The breakfast was delicious! The Blueberry Stuffed French Toast was the BEST!"
-Andy & Ginger, Massachusetts
"Breakfast was wonderful, and your knowledge of the area was very helpful!"
-Lynne & Russ, New York
"Beautiful, delicious and comfortable! Brewster House is like coming home. You have done a wonderful job!"
-Roy & Staci, Massachusetts
"We fully enjoyed our stay and will be sure to return again."
-Tim & Carol, New Jersey
"Breakfast was magnificent!"
-Dave & Karen, Ontario, Canada
"Wonderful accommodations, comfortable and clean. Great hosts! Excellent breakfasts, too!"
-Steve and Judi, Rhode Island
"Thanks, again, for your gracious hospitality and also the fabulous food. We hope to see you next year!"
-Peggy & Walter, Nova Scotia, Canada
"We had a wonderful time in Freeport! Best of all we came "home" to Brewster House to relax, rest and enjoy the hearty breakfast and the warm and gracious hospitality of Ruth and Scott."
-Catherine & Michael, New Jersey
"Thank you for your helpful directions to key sightseeing spots. Our experience in Maine was just as we envisioned!"
-Don & Karen, California
"The hospitality, delicious breakfasts and beautiful rooms are better than ever."
-Shirley & Gene, New York
"Our room is wonderful and your breakfast very delicious! And you, very friendly! We'll be back."
-Diane & Yvon, Quebec, Canada
"What a great place to stay. Quaint, quiet and lovely!"
-Tim & Maggie, Michigan
"The rooms are a great size and have lovely furniture and decor. Brewster House is really convenient for shopping and the afternoon cookies are great!"
-Stephanie & Michael, Scotland
"This is a wonderful place! I'm so glad I found it! What a fabulous breakfast!"
-Renee, Connecticut
"Warm colors, comfy bed, friendly, helpful innkeepers – what more could you ask for! Wished we'd had more time here!"
-Mark & Nancy, Virginia
Thank you for reading the Freeport, Maine bed and breakfast reviews of Brewster House.  We look forward to earning your accolades when you stay with us.
Learn More: Innkeepers | Testimonials & Awards | Directions | Policies | Gift Certificates | Our Blog