Dates Offered:
2/21/2020
-
2/23/2020
Pricing Details:
Deluxe Rooms Start at $199/night plus tax
Don't miss out this year! Book your stay for a weekend of food & fun.  The annual Flavors of Freeport includes an array of local events by day and not-to-be missed evening festivities including the Chef's Signature Series & Ice Bar event on Friday & Motor Booty Affair on Saturday.
Spend two nights at the Brewster House you get to Twist & Stout for FREE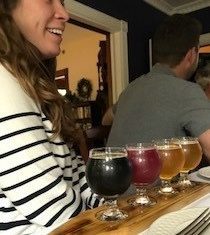 #InnOurKitchen
Pretzel Making & Beer Pairing. Join us on Saturday the 22nd from 3:30-5p for a fun filled "happy hour" and learn how to make delicious soft pretzels. You & your classmates will roll, shape and bake our favorite savory treat. Plus you'll enjoy artisanal mustards & cheese dip while pairing it with 4 Maine Craft Beers. This special Flavors of Freeport Class is free for guests staying for 2 nights or more. $30pp with a one night stay.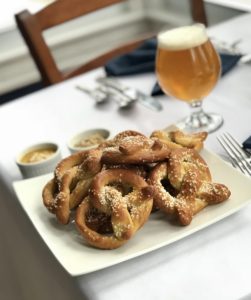 We are happy to arrange for event tickets on your behalf.  Just let us know what events you'd like to attend and we'll have the tickets awaiting you upon arrival.
Space is limited call or go online today and RESERVE your fireplace room.
Filed under: Beer Enthusiasts, Foodies, GastroBnB, Winter Packages
Select an offer type to see other similar offers