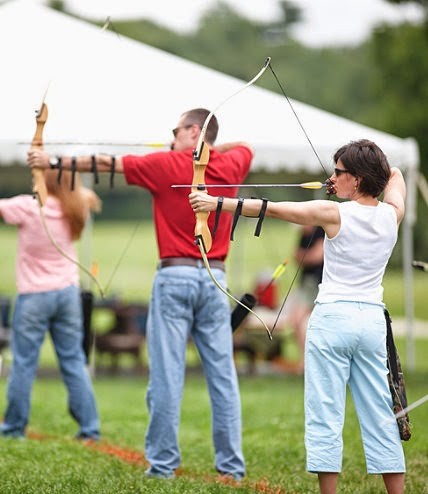 If you think all there is to do in Freeport is shopping, you couldn't be more wrong!! Do you know about the amazing outdoor learning/ adventure experiences LL Bean offers? …And they do so for incredibly short money!! So, this package is about coming here not only to play, but to learn to broaden your world and open new horizons! You can learn such diverse skills as snow-shoeing, cross-country skiing, kayaking (salt or fresh water), canoeing, archery, fly-fishing, skeet shooting, paddle boarding & more!
Come spend two nights in our comfortable, relaxing inn, pick your activity (making sure it's available when you want to come) , and we'll make the reservation for you. To enhance your weekend, we'll include a $50 LL Bean gift certificate, a bottle of wine from our wine cellar to welcome you back from your adventure, and a $50 gift certificate to Azure Cafe to top-off your excellent day with an excellent dinner!
Understand that there is some price variability with the LL Bean Adventures as they vary in price (as indicated on the website), most being $20 – $69/ day/ person.
2 nights and 2 gourmet breakfasts @ Brewster House
LL Bean Outdoor Adventure school outing
Bottle of wine from Brewster House wine cellars
$50 gift certificate to Tuscan Bistro in Freeport
$50 LL Bean Gift Certificate
Packages start at $498!. Call for details.