Pricing Details:
Starting at $633 incl. tax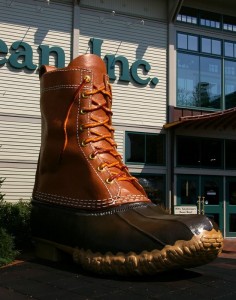 Calling all Couples.  Who recalls the 1992 bestseller Men are from Mars, Women are from Venus?   Then you likely know that this almost 30 year old sentiment still holds some truth.  At least in our household it does:)
Venus & Mars 21st Century update: 
In an effort to update and evolve, we here at the Brewster House are putting forth some new definitions:
Mars inhabitants no longer just play golf, boat & road bike around town- they shop, practice yoga & take drives to a picturesque lighthouses & botanical gardens.
Venus folk also have upped their game by branching out from shopping to attending beer tastings, kayaking and perfecting the fine art of fly tying.
Get out of your world and play in ours! 
It is in that spirit that we offer couples time in Freeport to enjoy all their interests and more! This package is designed so that everyone can come and enjoy themselves thoroughly!
You intrepid shoppers don't need help from us, but we'll throw in a $50 LL Bean gift certificate to get you started. For you Mars characters, we can get you slot at the Bhavana Day Spas daily yoga classes just a few doors down while the Venuses visit the recently opened Stars & Stripes Brewing on Lower Main Street.
Both of you can enjoy a myriad LL Bean Outdoor Adventure School adventures and equally tantalizing services at Bhavana. Give us a call with your interest and we'll tailor your experience for you! Take a quick look at our other specials and our blog to get an idea of the range of exciting things we can put together.
On returning, how about a reunion bottle of wine and a great dinner in town?
Depending on the activity you choose, packages start as low as $558 off peak season (plus tax)!  We'd be happy to help you put this together, so please call  or book TODAY!
2 nights & 2 "Out of this World" breakfasts at Brewster House
$50 LL Bean gift certificate
Stellar choice of outdoor adventures
Intergalactic Bottle of wine from our wine cellar
$50 Azure Café gift certificate
Filed under: Beer Enthusiasts, Fall Packages, Foodies, GastroBnB, Romance Package, Spring Packages, Stay and Play Packages, Summer Packages, Winter Packages
Select an offer type to see other similar offers