March 29, 2021 by Kelleigh Dulany
Yes, Freeport is definitely open for business – your retail therapy awaits.  We'd like to be your home base..BOOK your two night stay with us and take in the best of Freeport with our help: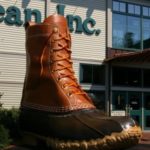 When you arrive, enjoy dinner at The Tuscan Bistro with a $25 gift card to treat yourself to an appetizer, cocktail or maybe dessert.
Fuel up with Dave's delicious 3 course breakfast every morning
Then hit the cobblestone streets and spend your $50 Gift Card at any of L.L.Bean destination stores:  Flagship; Bike, Boat & Ski; Fish & Game or the Outlet.
Mid Afternoon is a great time for a caffeine hit from our favorite new spot: ZesTea.   A $25 credit will help you with an energy boost to ensure you've got the steam to get to all your favorite shopping spots.
Finish up back at the Brewster House with a toast to your accomplishments- We'll pick up the first round with the help of BigBrewstah!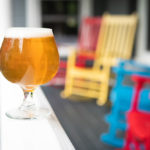 May 21, 2020 by Kelleigh Dulany
Seeking a safer travel alternative? Need a change of scenery for your family?  We get it, and want to offer a safe, smart, comfortable solution:  A Brewster House Takeover aka We're All INN!
The Brewster House makes the perfect destination.  Our 7 rooms can offer you and yours the chance to get closer than 6 feet and without the added stress of interacting with strangers.  You'll enjoy Dave's delicious 3 course breakfasts, a 24/7 kegerator with 5 Maine craft beers, and your luxury room with private bath, while freely moving about the parlour, sunlit porch and inviting backyard fire pit stocked with S'mores essentials for all.   Oh and there's WiFi throughout if you insist on having a zoom meeting while you're here, just for the fun of it!
Freeport offers the perfect respite along the picturesque Casco Bay rich in four season enjoyment plus the added reassurance of a returning to a home all to yourself.  We're here to point you to all the great things to see and do so you can focus on the important sharing quality time with your closest.
Call us for availability, special "All Inn" rates and ask about the additional incentives to book midweek!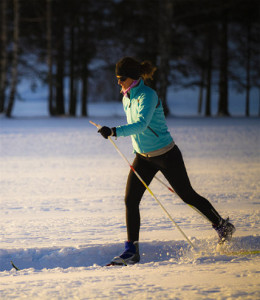 We'll help you feel safe and confident when you stay with us at the Brewster House.
May 18, 2020 by Kelleigh Dulany
COVID 19 got ya a little tense?  We've got the perfect respite:  pop some bubbles with breakfast, enjoy a stroll along the less traveled coast line, meander the shopping in Freeport , return for a flight of Craft Beers from BigBrewstah and enjoy a 4th night for just $19.
Take comfort in staying in our home when you are ready to travel.  Get outside and explore (we love to offer as much local travel advice as you desire) and rest easy by returning to your cozy space every night.
The Brewster House's Victorian charm features smartly appointed rooms (several with fireplaces) luxurious amenities, and wonderful 3 course breakfasts & french press coffee made daily.
This Special may only be paired with Brewster House gift certificates, no other gift certificates or coupons may be included with this special offer.  LEARN more about all the steps we are taking to help you relax with us.
Ask us how we can make your stay even more memorable by adding a wine & artisanal cheese platter in your room upon arrival.   RESERVE TODAY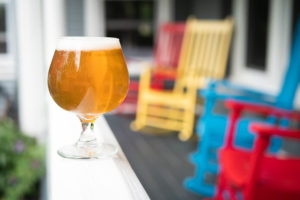 March 20, 2020 by Kelleigh Dulany
Give the Perfect Gift –a relaxing retreat.   After the year we've had,  a stay with us will place you firmly at the top of the 'Favorite Gift Giver" list with cozy accommodations, delicious 3 course breakfast & 24/7 Maine Craft Been on tap.  Purchase a Brewster House Gift Certificate NOW and and enjoy a special treat from us when you book your visit.
All Gift Certificates of $500 or more enjoy a $50 Gift Card to use for local dining or applied to your stay; Gift Certificates over $250 will arrive to a complimentary bottle of delicious Prosecco or 2 flights of Maine Craft Beer from BigBrewstah.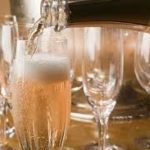 Gift Certificates have no expiration date  GET YOURS NOW
March 1, 2019 by insideout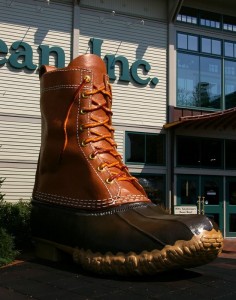 Calling all Couples.  Who recalls the 1992 bestseller Men are from Mars, Women are from Venus?   Then you likely know that this almost 30 year old sentiment still holds some truth.  At least in our household it does:)
Venus & Mars 21st Century update: 
In an effort to update and evolve, we here at the Brewster House are putting forth some new definitions:
Mars inhabitants no longer just play golf, boat & road bike around town- they shop, practice yoga & take drives to a picturesque lighthouses & botanical gardens.
Venus folk also have upped their game by branching out from shopping to attending beer tastings, kayaking and perfecting the fine art of fly tying.
Get out of your world and play in ours! 
It is in that spirit that we offer couples time in Freeport to enjoy all their interests and more! This package is designed so that everyone can come and enjoy themselves thoroughly!
You intrepid shoppers don't need help from us, but we'll throw in a $50 LL Bean gift certificate to get you started. For you Mars characters, we can get you slot at the Bhavana Day Spas daily yoga classes just a few doors down while the Venuses visit the recently opened Stars & Stripes Brewing on Lower Main Street.
Both of you can enjoy a myriad LL Bean Outdoor Adventure School adventures and equally tantalizing services at Bhavana. Give us a call with your interest and we'll tailor your experience for you! Take a quick look at our other specials and our blog to get an idea of the range of exciting things we can put together.
On returning, how about a reunion bottle of wine and a great dinner in town?
Depending on the activity you choose, packages start as low as $558 off peak season (plus tax)!  We'd be happy to help you put this together, so please call  or book TODAY!
2 nights & 2 "Out of this World" breakfasts at Brewster House
$50 LL Bean gift certificate
Stellar choice of outdoor adventures
Intergalactic Bottle of wine from our wine cellar
$50 Azure Café gift certificate
February 26, 2019 by Kelleigh Dulany
BREWSTER BREWhaha:  2020 Dates TBD
The Brewster House invites you and your crew to immerse yourself in a topic near and dear to us: BEER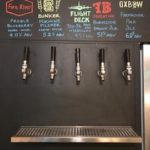 Join your fellow Beer lovers for a stay with us HOPPED-up and CRAFT-ed for your enjoyment
TALK & SWAP
5p-7p Thursday eve: "Meet the Brewer" with our very special guest speaker (We'll reveal this shortly).  Bring a 4 pack of your favorite craft beer to share with your fellow travelers.  Trade your brewing stories and gain helpful advice for your next batch. (Lite snacks provided) Special Door Prize for lucky guest with funniest brewing tale.
TOUR & SAMPLE
11a – 3p Friday: Board the Brew Bus for a 3 brewery tour & tasting.  Your expert tour guides aboard the Maine Brew Bus will shuttle you to several of Maine's finest breweries; e.g: Brewery Extrava (Portland) & Good Fire Brewing (Portland) and Maine Beer Co (Freeport) where you will tour their facilities & enjoy hand-picked selections.**
TWIST & STOUT
4p-6p Friday: Return to the Brewster House for our popular pretzel making & beer pairing class.  Chef Dave will show you how to make, form & prepare our favorite savory treat.  Then enjoy the salty perfection with a selection of artisan mustards & IPA cheddar dipping sauce along side a flight of craft beers courtesy of our beloved #BigBrewstah.
SLEEP & SAVOR
Friday & Saturday mornings start with a delicious 3 course, gourmet breakfast, freshly brewed, French Pressed Coffee & Hot Tea.   Dinners on Thursday & Friday night can be enjoyed at one of many restaurants a short walk from the INN.
All our Queen & King Bedrooms include Robes with Slippers, Wifi,  DirectTV and luxury amenities.
Make it a real long weekend and your 3rd night is 50% off!
Check in Thursday is after 3p; Check out is 11am
The LL Bean flagship, campus & the over 50 premium Outlet stores are a short walk into town for your leisure time enjoyment.
Pricing for 2 ppl, 2 night stay, Queen Room starts @  $734 (tax, tour & class included; additional tour guide gratuity encouraged)
Your weekend getaway includes:
Two nights, luxury accommodations in our well-appointed rooms with Direct TV, WiFi and private baths.
Delicious, 3 course breakfast each morning
"Meet the Brewer" social with a VIP speaker and light fare.
Maine Beer Bus Tour, estimated 3-4hrs, includes beer samples, gift bag & snack
Twist & Stout – pretzel making & beer pairing class
* We have 2 Suites that accommodate up to 4 guests
RESERVE your Fireplace Room today
*Minimum of 10 participants are needed to conduct exclusive weekend
Ask us how to get your stay comp'd if you organize your friends for a custom crafted "BrewHAHA"
**Final list of Brewery stops TBD; Call today with your questions or to help finalize your stay.  207-865-4121
January 3, 2019 by Kelleigh Dulany
Don't miss out this year! Book your stay for a weekend of food & fun.  The annual Flavors of Freeport includes an array of local events by day and not-to-be missed evening festivities including the Chef's Signature Series & Ice Bar event on Friday & Motor Booty Affair on Saturday.
Spend two nights at the Brewster House you get to Twist & Stout for FREE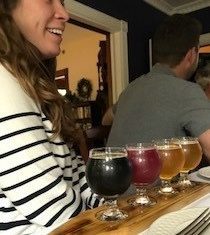 #InnOurKitchen
Pretzel Making & Beer Pairing. Join us on Saturday the 22nd from 3:30-5p for a fun filled "happy hour" and learn how to make delicious soft pretzels. You & your classmates will roll, shape and bake our favorite savory treat. Plus you'll enjoy artisanal mustards & cheese dip while pairing it with 4 Maine Craft Beers. This special Flavors of Freeport Class is free for guests staying for 2 nights or more. $30pp with a one night stay.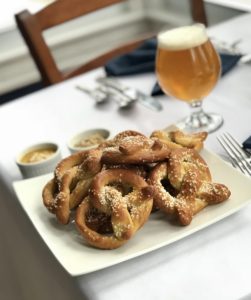 We are happy to arrange for event tickets on your behalf.  Just let us know what events you'd like to attend and we'll have the tickets awaiting you upon arrival.
Space is limited call or go online today and RESERVE your fireplace room.
January 3, 2019 by insideout
Valentines Day is a special time, and we think one day is far too short for all the romance of February. We've extended our Valentines Day Package to the entire month of February.
Get Out  of town and enjoy any two consecutive nights in an elegant, romantic, historic Bed and Breakfast in Freeport Maine. Make the kind of memories that will last a lifetime. Tour the coast's dramatic lighthouses, play in the snow with the LL Bean Discovery Center, then enjoy a delicious dinner of Maine lobster, or shopping at over 160 stores and restaurants in Freeport.
Get Lost.  Whether you seek healing, natural medicine and preventive services or are simply in need of pampering and indulgence we have several full service day spas within a short drive.  Lucinda's Day Spa, Bhavana Alternative Therapy & Natural Medicine and Pura Vida just to name a few offer over 200 different offerings and growing, there is something here for everyone, including couples massage.
Get Together.  Indulge your romantic dreams at Brewster House. Enjoy a welcome chilled bottle of Prosecco or a flight of craft beers for Big Brewstah in your cozy, appointed room, Dave's home-made chocolate truffles, and a full 3 course gourmet breakfast daily. Relax in one of our immaculately appointed spacious rooms with either king or queen beds and large private baths (most with full tubs), and several with gas fireplaces!
February is for Romance The Romance Package includes:
Two nights accommodations at Brewster House with your large bathroom w/ full tub and gas fireplace, delicious full hot breakfasts each morning, and daily afternoon snacks
A $50 gift certificate to our favorite restaurant Tuscan Brick Oven Bistro
A bottle of your choice of chilled Prosecco or a flight of Craft Beer
Dave's signature treats
Concierge service to book your deep tissue massage, yoga class, natural mani, hemp foot soak or choose from an extensive selection of services.
The rate for the February is for Romance Package rates from $428 + tax  (based on a two night stay, double occupancy, taxes included – actual rate depends on room selected). Contact us for rates for other room configurations. Valid February 1 through February 28.