July 1, 2019 by insideout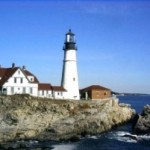 Your Lighthouse Tour Special includes a two night stay in one of the romantic queen rooms at Brewster House (only a short walk to L.L. Bean and Freeport's many shops), then add an extensive lighthouse driving tour along Maine's spectacular coast. Visit as many of our picturesque lighthouses as time permits! Take home your own copy of a lighthouse guidebook to enhance your tour. Allow plenty of time, as you can easily spend more than a day on the driving tour.
Includes a $50 gas card to help with some of the transportation costs, a $50 restaurant gift card at Azure Cafe, and a lighthouse-themed Maine welcome basket round out this special.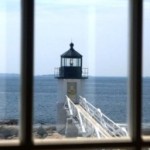 New! Add a two-hour cruise of Casco Bay on an antique schooner for only $40 per person! Please let us know when booking that you would like to add the schooner cruise.
Double occupancy king or queen rate, including taxes, starting at just $556 + tax.   Schooner cruise is additional. Rates for our suites are available on request.
March 1, 2019 by insideout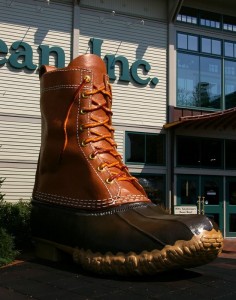 Calling all Couples.  Who recalls the 1992 bestseller Men are from Mars, Women are from Venus?   Then you likely know that this almost 30 year old sentiment still holds some truth.  At least in our household it does:)
Venus & Mars 21st Century update: 
In an effort to update and evolve, we here at the Brewster House are putting forth some new definitions:
Mars inhabitants no longer just play golf, boat & road bike around town- they shop, practice yoga & take drives to a picturesque lighthouses & botanical gardens.
Venus folk also have upped their game by branching out from shopping to attending beer tastings, kayaking and perfecting the fine art of fly tying.
Get out of your world and play in ours! 
It is in that spirit that we offer couples time in Freeport to enjoy all their interests and more! This package is designed so that everyone can come and enjoy themselves thoroughly!
You intrepid shoppers don't need help from us, but we'll throw in a $50 LL Bean gift certificate to get you started. For you Mars characters, we can get you slot at the Bhavana Day Spas daily yoga classes just a few doors down while the Venuses visit the recently opened Stars & Stripes Brewing on Lower Main Street.
Both of you can enjoy a myriad LL Bean Outdoor Adventure School adventures and equally tantalizing services at Bhavana. Give us a call with your interest and we'll tailor your experience for you! Take a quick look at our other specials and our blog to get an idea of the range of exciting things we can put together.
On returning, how about a reunion bottle of wine and a great dinner in town?
Depending on the activity you choose, packages start as low as $558 off peak season (plus tax)!  We'd be happy to help you put this together, so please call  or book TODAY!
2 nights & 2 "Out of this World" breakfasts at Brewster House
$50 LL Bean gift certificate
Stellar choice of outdoor adventures
Intergalactic Bottle of wine from our wine cellar
$50 Azure Café gift certificate
$100 Bhavana Day Spa Gift Certificate
February 12, 2019 by insideout
Spend 2 nights with us and enjoy $50 at Bhavana Day Spa.  Maine's springtime is missed by many because they only travel here in the busy summer months. See this beautiful time of year in Maine for yourself; enjoy a stroll along the less traveled coast line, meander the uncrowded shopping in Freeport and luxuriate in one of the many spa treatments a short walk from our front door.
The Brewster House's Victorian charm features smartly appointed rooms (several with fireplaces) luxurious amenities, and wonderful 3 course breakfasts & french press coffee made daily.
Your Spring & Spa special is valid from March 1 through May 1, 2019.  This Special may only be paired with Brewster House gift certificates, no other gift certificates or coupons may be included with this special offer.
Ask us how we can make your stay even more memorable with bedside bubbles, a flight of craft beers or a hand selected wine & artisanal cheese platter in your room upon arrival.   RESERVE TODAY
.
January 3, 2019 by insideout
Valentines Day is a special time, and we think one day is far too short for all the romance of February. We've extended our Valentines Day Package to the entire month of February.
Get Out  of town and enjoy any two consecutive nights in an elegant, romantic, historic Bed and Breakfast in Freeport Maine. Make the kind of memories that will last a lifetime. Tour the coast's dramatic lighthouses, play in the snow with the LL Bean Discovery Center, then enjoy a delicious dinner of Maine lobster, or shopping at over 160 stores and restaurants in Freeport.
Get Lost.  Oh…and did we mention the new day spa Bhavanna that awaits you?!?!-  whether you seek healing, natural medicine and preventive services or are simply in need of pampering and indulgence. With over 200 different offerings and growing, there is something here for everyone, including couples massage.
Get Together.  Indulge your romantic dreams at Brewster House. Enjoy a welcome chilled bottle of Prosecco or a flight of craft beers for Big Brewstah in your flower adorned room, Dave's home-made chocolate truffles, and a full 3 course gourmet breakfast daily. Relax in one of our immaculately appointed spacious rooms with either king or queen beds and large private baths (most with full tubs), and most with gas fireplaces!
February is for Romance The Romance Package includes:
Two nights accommodations at Brewster House with your large bathroom w/ full tub and gas fireplace, delicious full hot breakfasts each morning, and daily afternoon snacks
A $50 gift certificate to a romantic area restaurant
A bottle of your choice of chilled Prosecco or a flight of Craft Beer
Dave's signature treats
Concierge service to book your deep tissue massage, yoga class, natural mani, hemp foot soak or choose from Bhavana's extensive selection of services.
The rate for the February is for Romance Package rates from $428 + tax  (based on a two night stay, double occupancy, taxes included – actual rate depends on room selected). Contact us for rates for other room configurations. Valid February 1 through February 28.  Please note, we have a 2 night minimum on Valentine's Day Weekend!
January 29, 2018 by Kelleigh Dulany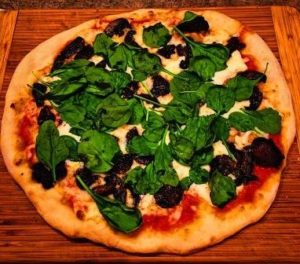 Learn How to Make Great Pizza at home with us while enjoying Maine Craft Beer on tap and an excellent Wine selection. In just 2 hours, you too can become a Pizza aficionado at The Brewster House's InnOurKitchen cooking classes.
You'll learn:
All you knead to know about dough
Sauce basics
Cheese basics
Overall techniques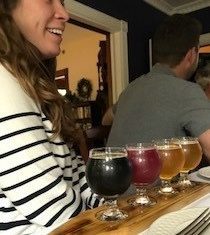 No pizzeria-style oven required. The result is unbelievable pizzas from scratch, that you'll create and enjoy eating "Inn Our Kitchen" for a hands-on experience. Pair your individually crafted pizza with our selections of beer and wine, which are available for sale. Leave with the skills and knowledge needed to make great pizza in your own home!
Classes are conducted on select Saturday nights from 6p-8p and are available for overnight guests only.  Guests that stay with us for 2 nights can enjoy the class for FREE during the month of May or $50 per person; $85 per couple.  Class sizes are limited to 10 and require at least 4 students, so grab some friends and enjoy a great night without leaving our cozy home.  (*We do ask that guests show their commitment to attending our class by reserving with a $20 per guest deposit to be applied to beer or wine purchases or refunded after class completion)
RESERVE one of our luxurious rooms today and enjoy a great weekend away full of food & fun.  Or call us direct to book your stay or help answer questions you may have about timing, availability or a full Inn "takeover" for you and your crew.
April 14, 2017 by Kelleigh Dulany
Shop, Sip & Snooze this Mother's Day! Can it get any better?! May 13th is almost here and you haven't made special plans?  Fear Not!  We've put together a great Mother's Day getaway sure to please.  Treat the special  mom in your life to deluxe accommodations,  gourmet 3 course breakfasts PLUS a Cava (that's Spanish sparkling wine) tasting, discounts to all your favorite shopping in town & a relaxing massage here on site.
All our Saturday evening guests are invited to enjoy a complimentary Cava tasting from 4-6 with our favorite wine aficionado, Colleen Callahan from SoPo Wines, on hand to walk you through the varietals while Dave pairs those with delicious local meats & cheeses from Wealden Farms.
But how about a massage to indulge your mamasita?   We've secured a talented massage therapist to be onsite from 11-4 on Saturday.  Call to learn more about the types of massage and available times to book your relaxation now.
Book now and we'll sweeten the deal with homemade truffles awaiting your arrival.
Indulge yourself this May and be our guest at the Brewster House.
January 20, 2016 by Kelleigh Dulany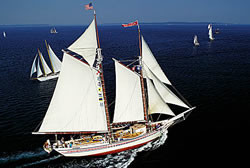 The Heritage is a 145′ traditional Maine schooner that sails out of Rockland.  It occurred to us that the combination of a luxurious stay at Brewster House, combined with a sailing adventure on Heritage would be The Perfect Maine vacation!  We've worked out this magical vacation for your excitement and pleasure, offering the best of the beaches, shopping, museums and restaurants of Portland and the "mid-coast," with an authentic sailing adventure ranging east from Penobscot Bay to Mt. Desert Island (Acadia National Park) on the ship that is truly the "Queen of the Windjammer Fleet!"
This could be as little as 3 days on each, or as much as 6 days on each, or any combination that will fit our respective schedules and occupancy opportunities.  Call Brewster House for more information, but a look at their video https://www.youtube.com/watch?v=vKBjprcNDjI&feature=player_embedded (and ours on this website) will certainly entice you!
September 1, 2015 by insideout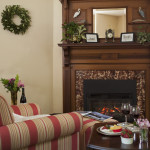 Take advantage of our Fall Shopping package! It gives you the freedom to get away and save! Start your Christmas shopping or just explore the coast after the crowds have departed. Book two consecutive nights at regular (weekend) prices, and the third consecutive night is on us! No gift certificates or coupons may be applicable to this package, but our own, and the reservation must be made directly through our website, or by phone with us.
Valid November 1 through November 27,2019.
December 3, 2014 by Kelleigh Dulany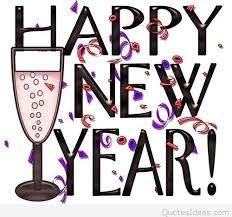 Our Happy New Year Special will help you Ring in the New Year with a bottle of Prosecco or a Flight of Craft Beer by your own fireplace with us at Brewster House, where we are famous for our wonderful beds, ironed sheets and 3 course gourmet breakfasts!!
We have amazing restaurants, wine bistros and micro-breweries from Portland through Freeport to Brunswick (next door).  You might chose to include an outdoor winter adventure with the LL Bean Outdoor Discovery School  as well.
Our Toast-Worthy Special includes;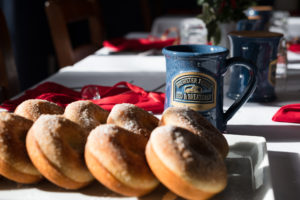 2 nights in your choice of elegant room or suite
3 course gourmet breakfasts daily
Your choice of a chilled bottle of Prosecco or a Flight of Maine Craft Beers
A $50 gift certificate to the Azure Cafe for dinner
A Mimosa with breakfast to welcome the first day of 2018
Late check-out (1 PM) on your last day
This special starts as low as $448/ couple (+ tax), depending on your choice of room or suite.  It cannot be combined with any other seasonal special, gift certificates (beside our own) or coupons.  We'll even sweeten your stay with half off a third night for a real escape!!
Celebrate your birthday special day, or anniversary special day, with a two-night visit to Brewster House for your romantic package. Relax in your immaculate room in this enchanting Victorian home. Unwind with day trips to see nearby lighthouses, coastal beaches and hidden villages. Enjoy dining at restaurants from lobster pounds to four star establishments, and shopping at over 160 shops within only a few blocks of Brewster House.

Your Beautiful Birthday Package birthday special includes:
Two nights accommodations at Brewster House with full hot breakfasts each morning, afternoon refreshments, and helpful hosts who can provide ideas and directions.
A $50 gift certificate for a romantic dinner at Azure Cafe
A lovely floral bouquet from our wonderful florist
A Brewster House coffee mug

Your Anniversary Romance Package anniversary special includes:
Two nights accommodations at Brewster House with full hot breakfasts each morning, afternoon refreshments, and helpful hosts who can provide ideas and directions.
A $50 gift certificate for a romantic dinner at Azure Cafe
Your choice of a chilled bottle of Prosecco or Champagne, or a lovely floral bouquet from our wonderful florist
Discounted gift certificates may not be used with the birthday special or anniversary special romantic packages.
Specials and discounts do not apply to packages.  Offered pricing assumes direct reservation with Brewster House and will be slightly higher when having booked through a booking engine such as Bed & Breakfast.com, Booking.com or their affiliates.