March 29, 2021 by Kelleigh Dulany
Yes, Freeport is definitely open for business – your retail therapy awaits.  We'd like to be your home base..BOOK your two night stay with us and take in the best of Freeport with our help: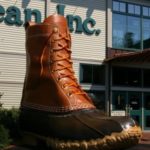 When you arrive, enjoy dinner at The Tuscan Bistro with a $25 gift card to treat yourself to an appetizer, cocktail or maybe dessert.
Fuel up with Dave's delicious 3 course breakfast every morning
Then hit the cobblestone streets and spend your $50 Gift Card at any of L.L.Bean destination stores:  Flagship; Bike, Boat & Ski; Fish & Game or the Outlet.
Mid Afternoon is a great time for a caffeine hit from our favorite new spot: ZesTea.   A $25 credit will help you with an energy boost to ensure you've got the steam to get to all your favorite shopping spots.
Finish up back at the Brewster House with a toast to your accomplishments- We'll pick up the first round with the help of BigBrewstah!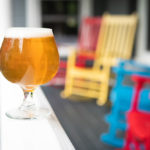 October 1, 2020 by Kelleigh Dulany
Early Bird Shopping Saturday, November 7th.
Early bird shopping used to be reserved for the intrepid shoppers that set that alarm clock, braved crowds and the streets at 6a for exclusive deals.  This year the deals will be had even if you hit the snooze button.  A full day of deep discounts for all ready to cross holiday items off their list and support our local businesses.
Reserve a 2 night stay with us and we'll treat you to that coffee recharge at Coffee By Design AND a your celebratory toast at your Tuscan Brick Oven Bistro lunch.
September 16, 2020 by Kelleigh Dulany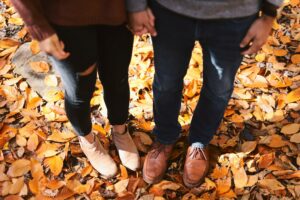 Midweek Guests will enjoy 2 pm check out plus your 3rd night is half off.
After enjoying your delicious home-cooked, Locally sourced breakfast there's plenty of time to explore Freeport, go for a hike, walk along the shore or simply have a special morning and sleep in.
The time is yours to enjoy. Reserve your fire-placed room today
May 18, 2020 by Kelleigh Dulany
COVID 19 got ya a little tense?  We've got the perfect respite:  pop some bubbles with breakfast, enjoy a stroll along the less traveled coast line, meander the shopping in Freeport , return for a flight of Craft Beers from BigBrewstah and enjoy a 4th night for just $19.
Take comfort in staying in our home when you are ready to travel.  Get outside and explore (we love to offer as much local travel advice as you desire) and rest easy by returning to your cozy space every night.
The Brewster House's Victorian charm features smartly appointed rooms (several with fireplaces) luxurious amenities, and wonderful 3 course breakfasts & french press coffee made daily.
This Special may only be paired with Brewster House gift certificates, no other gift certificates or coupons may be included with this special offer.  LEARN more about all the steps we are taking to help you relax with us.
Ask us how we can make your stay even more memorable by adding a wine & artisanal cheese platter in your room upon arrival.   RESERVE TODAY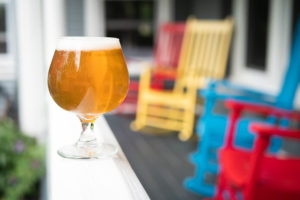 September 18, 2019 by Kelleigh Dulany
The holidays are fast approaching and so is Early Bird Shopping in Freeport:  Saturday, November 2nd from 6-9a for the Best Deals in Town!  Don't miss this annual event and a chance to get away for a weekend of deals & meals, bubbles & bloodys!
Here's our snap shot of the perfect Saturday:
5:50a – Rise & Shine with your in-room coffee maker
6:00a – Hit every store and don't fret about the time, we're extending our breakfast on Saturday to 10a so you don't miss  a minute.
9:01a – Drop those bags, Kick off your shoes & Toast your accomplishments with Mimosas & Bloody Marys* back at the Brewster House.
This year, Visit Freeport presents a twist on our our traditional Early Bird Sale! Freeport shops, restaurants, attractions and lodging properties will be hosting a full weekend of activities and events including meet the makers, tastings & receptions, happy hour deals, sidewalk sales, deep discounts, guest performers, and so much more!
Gather your bestees and RESERVE one of our finely appointed rooms to get a jump on the holiday shopping and enjoy a little down time before the real holiday rush begins.   Ask us about our "3rd night's the Charm" special.
*2 Drinks per guest are with our compliments for the intrepid shoppers staying for 2 nights or more.