February 12, 2019 by insideout
Spend 2 nights with us and enjoy $50 at Bhavana Day Spa.  Maine's springtime is missed by many because they only travel here in the busy summer months. See this beautiful time of year in Maine for yourself; enjoy a stroll along the less traveled coast line, meander the uncrowded shopping in Freeport and luxuriate in one of the many spa treatments a short walk from our front door.
The Brewster House's Victorian charm features smartly appointed rooms (several with fireplaces) luxurious amenities, and wonderful 3 course breakfasts & french press coffee made daily.
Your Spring & Spa special is valid from March 1 through May 1, 2019.  This Special may only be paired with Brewster House gift certificates, no other gift certificates or coupons may be included with this special offer.
Ask us how we can make your stay even more memorable with bedside bubbles, a flight of craft beers or a hand selected wine & artisanal cheese platter in your room upon arrival.   RESERVE TODAY
.
April 14, 2017 by Kelleigh Dulany
Shop, Sip & Snooze this Mother's Day! Can it get any better?! May 13th is almost here and you haven't made special plans?  Fear Not!  We've put together a great Mother's Day getaway sure to please.  Treat the special  mom in your life to deluxe accommodations,  gourmet 3 course breakfasts PLUS a Cava (that's Spanish sparkling wine) tasting, discounts to all your favorite shopping in town & a relaxing massage here on site.
All our Saturday evening guests are invited to enjoy a complimentary Cava tasting from 4-6 with our favorite wine aficionado, Colleen Callahan from SoPo Wines, on hand to walk you through the varietals while Dave pairs those with delicious local meats & cheeses from Wealden Farms.
But how about a massage to indulge your mamasita?   We've secured a talented massage therapist to be onsite from 11-4 on Saturday.  Call to learn more about the types of massage and available times to book your relaxation now.
Book now and we'll sweeten the deal with homemade truffles awaiting your arrival.
Indulge yourself this May and be our guest at the Brewster House.
January 20, 2016 by Kelleigh Dulany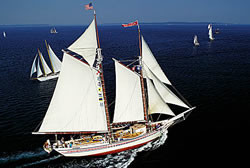 The Heritage is a 145′ traditional Maine schooner that sails out of Rockland.  It occurred to us that the combination of a luxurious stay at Brewster House, combined with a sailing adventure on Heritage would be The Perfect Maine vacation!  We've worked out this magical vacation for your excitement and pleasure, offering the best of the beaches, shopping, museums and restaurants of Portland and the "mid-coast," with an authentic sailing adventure ranging east from Penobscot Bay to Mt. Desert Island (Acadia National Park) on the ship that is truly the "Queen of the Windjammer Fleet!"
This could be as little as 3 days on each, or as much as 6 days on each, or any combination that will fit our respective schedules and occupancy opportunities.  Call Brewster House for more information, but a look at their video https://www.youtube.com/watch?v=vKBjprcNDjI&feature=player_embedded (and ours on this website) will certainly entice you!
May 23, 2015 by insideout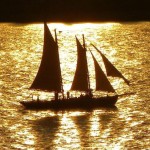 Your Maine Seafarer Adventure includes two nights in one of our deluxe king or queen guest rooms, where you will receive a nautical-themed gift basket. Wake to fabulous breakfasts each morning, as well as afternoon refreshments. Sail Casco Bay on a historic, Maine-built schooner, and learn about Maine's maritime history with admission for two at Maine Maritime Museum . Relax with dinner at Azure Cafe ($50 gift certificate included), to complete your memory-making voyage. If you have time, visit some of the area lighthouses and harbors (maps and directions provided). Your vacation of a lifetime!
Double occupancy, king or queen room, from $610 + tax. Other rates are available for suites (Portland Head or Bass Harbor).
Available June 1 – October 10, 2017
May 23, 2015 by insideout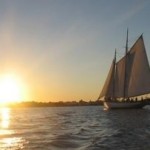 Sail on a Windjammer and stay at Brewster House Bed & Breakfast for your Maine Vacation Adventure. This romantic visit for two to Brewster House B&B on the Maine Coast, is the trip of a lifetime!
You'll be pampered with a romantic queen room (with huge private bath, of course!), a sailing-themed Maine welcome basket – but that's just the beginning.
Two nights at Brewster House, with our fabulous full, hot breakfast each morning, prepares you for a day of adventure and breathtaking beauty along the Maine coast. Your stay also includes a sunset sail for two aboard a schooner. View the famous Portland Head Lighthouse from the water, and sail magnificent Casco Bay. We'll also provide maps to other area lighthouses if you'd like to visit them while you are here. Return for a $100 shopping spree at L.L. Bean's world headquarters and five stores, and a $50 gift certificate for a romantic dinner at Tuscan Brick Oven Bistro.
Lodging (double occupancy), schooner cruise for two, gift certificates and taxes from $816. Other rates available for more than two people in the Bass Harbor Suite or Portland Head Suite.
Sunset sails subject to weather and availability.
Valid June 1 – October 18th, 2021 *
April 28, 2015 by insideout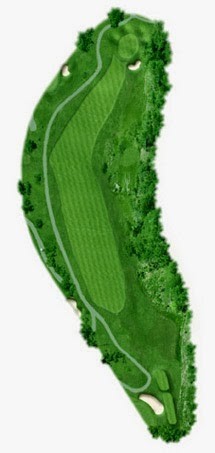 Stay N'Play Golf & spend two relaxing nights at Brewster House in one of our luxurious queen rooms and your own large private bath, and spend a relaxing day enjoying the Maine outdoors with you own cart at Bath Country Club's prestige 18 hole golf course! You'll start the morning with our fresh ground coffee and delicious three course gourmet breakfast.
Come back to a rock on the porch and share a bottle of one of our fine wines or a cold beer from our 5 tap kegerator, "BigBrewstah" , then it's out on the town with a $50 gift certificate to the Tuscan Bistro, here in Freeport. Better yet, bring your best golf buddies to share with!!
2 nights and gourmet breakfasts @ Brewster House
18 holes at Bath Country Club, including cart for two
Bottle of wine or flight of craft beers from the Brewster House "caves"
$50 gift certificate for dinner at the Tuscan Bistro in Freeport
Packages start at $591 taxes included.
March 27, 2014 by insideout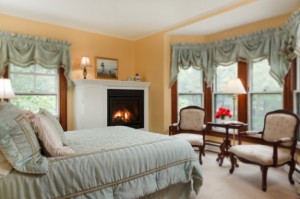 The beauty of Maine's springtime is missed by many, who only travel here in the busy summer months. Now you can see this beautiful time of year in Maine, plus enjoy uncrowded shopping in Freeport, and save on lodging with the Brewster House Spring Serenity special with three nights for the price of two!
Enjoy the outstanding beauty of spring and the uncrowded shopping opportunity during our Spring Serenity special. Relax in Brewster House's Victorian charm. Unwind with tours of the breathtaking Maine coast, and walk to shopping in Freeport. Enjoy wonderful breakfasts, made fresh daily at Brewster House.
Your Spring Serenity special includes:
Two consecutive nights accommodations at Brewster House at standard quiet season rates
A third consecutive night absolutely free!
Full, hot breakfasts daily
Afternoon refreshments
Directions and itineraries for sightseeing day trips
Your three night Spring Serenity special is valid from March 1 through May 8, 2015. Additional nights are at standard seasonal rates.
Check availability or call for reservations at 207.865.4121.
Not available for Portland Head or Bass Harbor suites. No gift certificates (except Brewster House Gift Certificates) may be used with this package.
Specials and discounts do not apply to packages.