January 29, 2018 by Kelleigh Dulany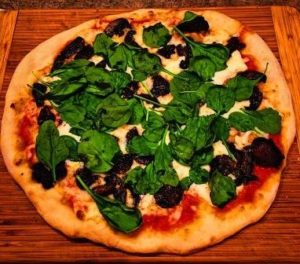 Learn How to Make Great Pizza at home with us while enjoying Maine Craft Beer on tap and an excellent Wine selection. In just 2 hours, you too can become a Pizza aficionado at The Brewster House's InnOurKitchen cooking classes.
You'll learn:
All you knead to know about dough
Sauce basics
Cheese basics
Overall techniques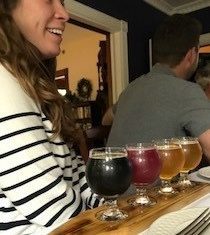 No pizzeria-style oven required. The result is unbelievable pizzas from scratch, that you'll create and enjoy eating "Inn Our Kitchen" for a hands-on experience. Pair your individually crafted pizza with our selections of beer and wine, which are available for sale. Leave with the skills and knowledge needed to make great pizza in your own home!
Classes are conducted on select Saturday nights from 6p-8p starting February 10th, 2018 and are available for overnight guests only.  Guests that stay with us for 2 nights can enjoy the class for FREE during our inaugural month* or $50 per person; $85 per couple.  Class sizes are limited to 10 and require at least 4 students, so grab some friends and enjoy a great night without leaving our cozy home.  (*We do ask that guests show their commitment to attending our class by reserving with a $20 per guest deposit to be applied to beer or wine purchases or refunded after class completion)
RESERVE one of our luxurious rooms today and enjoy a great weekend away full of food & fun.  Or call us direct to book your stay or help answer questions you may have about timing, availability or a full Inn "takeover" for you and your crew.
September 2, 2015 by insideout
Plan early for a Maine Fall Foliage package! See the best of New England fall colors in Maine with Brewster House Bed & Breakfast's Fall Colors Surf and Turf package for 2015.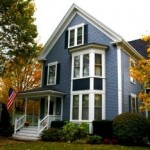 Start with two nights for two in a queen room at Brewster House. Add a self-driving tour of the foliage areas with turn-by-turn directions and map, and a view of the Casco Bay foliage from the deck of a graceful Maine schooner – but that's not all! Add a $100 shopping spree at L.L. Bean in Freeport, and a $50 restaurant gift certificate, plus a $50 gas card to help with travel costs! All inclusive prices, starting at $678 + tax, double occupancy. Rates for suites also available. Fall colors at Brewster House be sure to allow plenty of time for the driving tour, as there are several options from a few hours to an entire day! Available September 20, 2015 – October 31, 2015. Schooner cruise subject to availability. Fall foliage subject to things beyond our control. This package has been called a "steal of a deal" – by Anna Banas of Smarter Travel. Rates for other room combinations and numbers of guests also available.
May 23, 2015 by insideout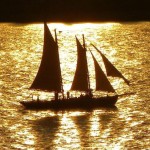 Your Maine Seafarer Adventure includes two nights in one of our deluxe king or queen guest rooms, where you will receive a nautical-themed gift basket. Wake to fabulous breakfasts each morning, as well as afternoon refreshments. Sail Casco Bay on a historic, Maine-built schooner, and learn about Maine's maritime history with admission for two at Maine Maritime Museum . Relax with dinner at Azure Cafe ($50 gift certificate included), to complete your memory-making voyage. If you have time, visit some of the area lighthouses and harbors (maps and directions provided). Your vacation of a lifetime!
Double occupancy, king or queen room, from $610 + tax. Other rates are available for suites (Portland Head or Bass Harbor).
Available June 1 – October 10, 2017
May 23, 2015 by insideout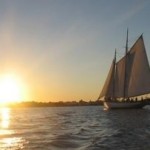 Sail on a Windjammer and stay at Brewster House Bed & Breakfast for your Maine Vacation Adventure. This romantic visit for two to Brewster House B&B on the Maine Coast, is the trip of a lifetime!
You'll be pampered with a romantic queen room (with huge private bath, of course!), a sailing-themed Maine welcome basket – but that's just the beginning.
Two nights at Brewster House, with our fabulous full, hot breakfast each morning, prepares you for a day of adventure and breathtaking beauty along the Maine coast. Your stay also includes a sunset sail for two aboard a schooner. View the famous Portland Head Lighthouse from the water, and sail magnificent Casco Bay. We'll also provide maps to other area lighthouses if you'd like to visit them while you are here. Return for a $100 shopping spree at L.L. Bean's world headquarters and five stores, and a $50 gift certificate for a romantic dinner at Azure Cafe.
Lodging (double occupancy), schooner cruise for two, gift certificates and taxes from $684. Other rates available for more than two people in the Bass Harbor Suite or Portland Head Suite.
Sunset sails subject to weather and availability.
Valid June 1 – October 11, 2017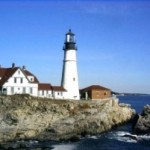 Your Lighthouse Tour Special includes a two night stay in one of the romantic queen rooms at Brewster House (only a short walk to L.L. Bean and Freeport's many shops), then add an extensive lighthouse driving tour along Maine's spectacular coast. Visit as many of our picturesque lighthouses as time permits! Take home your own copy of a lighthouse guidebook to enhance your tour. Allow plenty of time, as you can easily spend more than a day on the driving tour.
Includes a $50 gas card to help with some of the transportation costs, a $50 restaurant gift card at Azure Cafe, and a lighthouse-themed Maine welcome basket round out this special.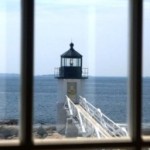 New! Add a two-hour cruise of Casco Bay on an antique schooner for only $40 per person! Please let us know when booking that you would like to add the schooner cruise.
Double occupancy king or queen rate, including taxes, starting at just $558 + tax.   Schooner cruise is additional. Rates for our suites are available on request.
Valid April 1 – October 31, 2017
April 28, 2015 by Skyla Grimes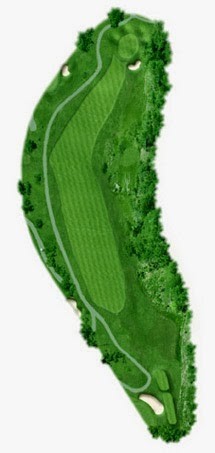 Stay N'Play Golf & spend two relaxing nights at Brewster House in one of our luxurious queen rooms and your own large private bath, and spend a relaxing day enjoying the Maine outdoors with you own cart at Bath Country Club's prestige 18 hole golf course! You'll start the morning with our fresh ground coffee and delicious three course gourmet breakfast.
Come back to a rock on the porch and share a bottle of one of our fine wines, then it's out on the town with a $50 gift certificate to the Azure Café, here in Freeport. Better yet, bring your best golf buddies to share with!!
2 nights and gourmet breakfasts @ Brewster House
18 holes at Bath Country Club, including cart for two
Bottle of wine from the Brewster House wine cellars
$50 gift certificate for dinner at the Azure Café in Freeport
Packages start at $518 + tax
April 28, 2014 by Skyla Grimes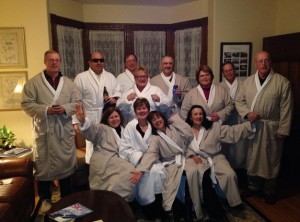 Been thinking off and on for years about reconnecting with family, college buddies, your old neighborhood, service friends?? In the spirit of 1 + 1 = 3, we can make that so easy, while you help us share your good times when we might otherwise be lonely!! You have the run of the inn, including gas fireplace living room, our unusually elegant, extravagant breakfast when you want it, great shopping an recreational distractions (LL Bean's Discovery Center), Great restaurants, close access to Portland. All for just over ½ price!!! Can wait to host all of our old neighbors in 2 weeks!!
This special is based on off-season rates and times, and whole inn availability, including November, and January through April.
April 28, 2014 by Skyla Grimes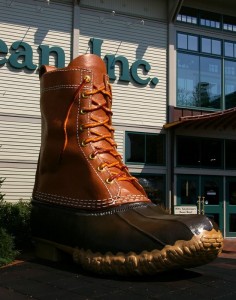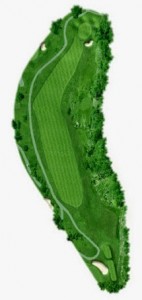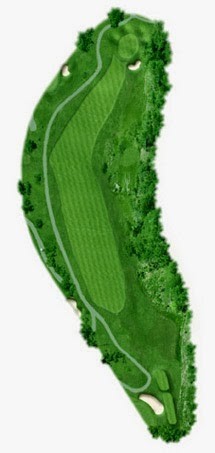 We know MOST GUYS don't like to shop and MOST LADIES do. It is in that spirit that we offer a couples time in Freeport knowing that you both may not be avid shoppers! Better yet, this may best be practiced as two couple operation. (Disclaimer – WE KNOW THERE WILL BE CASES WHERE THE OPPOSITE IS TRUE, so don't get in a tizzy about who in Venus or Mars when you're here!) This package is designed so that everyone can come and enjoy themselves thoroughly!
You mad shoppers don't need help from us, but we'll throw in a $50 LL Bean gift certificate to get you started. For you Mars characters, we can offer you a boating adventure, bicycle ride, 18 holes and a cart at Bath Country Club or one of a myriad of LL Bean Outdoor Adventure School adventure. Give us a call with your interest and we'll tailor your experience for you! Take a quick look at our other specials and our blog to get an idea of the range of exciting things we can put together.
On returning, how about a reunion bottle of wine and a great dinner in town? We could price this as low as $500, but it really depends on what you chose to add in terms of activities, wine, and/ or dinner.  Depending on the activity you choose, packages start as low as $529!  We'd be happy to help you put this together, so please call!
2 nights & 2 gourmet breakfasts at Brewster House
$50 LL Bean gift certificate
"Mars" choice of outdoor adventures
Bottle of wine from our wine cellar
$50 Azure Café gift certificate
April 28, 2014 by Skyla Grimes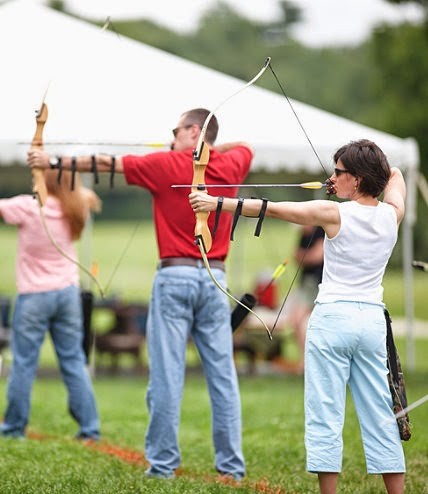 If you think all there is to do in Freeport is shopping, you couldn't be more wrong!! Do you know about the amazing outdoor learning/ adventure experiences LL Bean offers? …And they do so for incredibly short money!! So, this package is about coming here not only to play, but to learn to broaden your world and open new horizons! You can learn such diverse skills as snow-shoeing, cross-country skiing, kayaking (salt or fresh water), canoeing, archery, fly-fishing, skeet shooting, paddle boarding & more!
Come spend two nights in our comfortable, relaxing inn, pick your activity (making sure it's available when you want to come) , and we'll make the reservation for you. To enhance your weekend, we'll include a $50 LL Bean gift certificate, a bottle of wine from our wine cellar to welcome you back from your adventure, and a $50 gift certificate to Azure Cafe to top-off your excellent day with an excellent dinner!
Understand that there is some price variability with the LL Bean Adventures as they vary in price (as indicated on the website), most being $20 – $69/ day/ person.
2 nights and 2 gourmet breakfasts @ Brewster House
LL Bean Outdoor Adventure school outing
Bottle of wine from Brewster House wine cellars
$50 gift certificate to Azure Cafe in Freeport
$50 LL Bean Gift Certificate
Packages start at $498!. Call for details.