Sure, Maine in Summer is spectacular..but don't sleep on Maine in March.  Mainers love to make the most of the outdoors all year round; combine that will less crowds are great packages with us and you'll wonder why you waited so long to plan your getaway.
#1:  Explore the Beauty steps from our door:  Snowshoeing, Cross Country Skiing and picturesque hiking trails are a 'must do'. Mother Nature is known to keep us under a wintry blanket through March and Pineland Farms is a wonderful and nearby destination with groomed trails and equipment rentals.  The Freeport Conservation Trust takes the guess work out of exploring local trails.  And GearME right here on Route 1 is your stop of great gently used outdoor gear & rentals to full enjoy the great outdoors.
#2: Maine Maple Sunday is another favorite for guests of all ages.  Local Maple Syrup producers welcome the public this fun & festive weekend annually.  This year many will feature events both Saturday the 25th & Sunday the 26th.  Learn how to collect, cook & enjoy the amber goodness!  Did you know it takes 40 gallons of sap to make 1 gallon of syrup?!?  Visit a local sugar shacks to watch it all happen live!
#3:  The 3 course gourmet breakfast at the Brewster House.  Perhaps it will be the smell of locally sourced bacon that will wake you, or maybe the fresh brewed, French Press Coffee that will kick start your day; but one thing's certain, Dave's delicious main course will make you question if you can really eat lunch.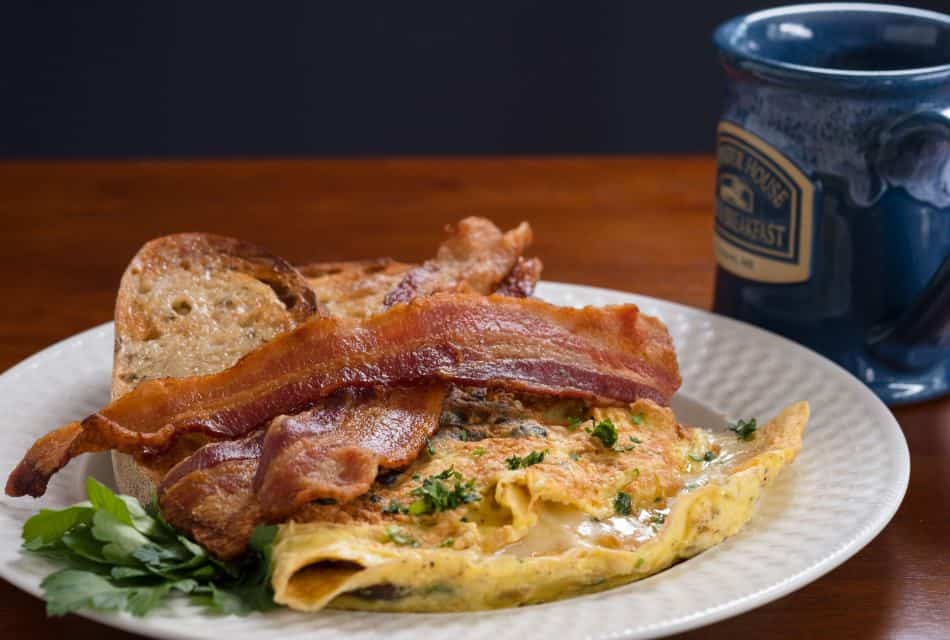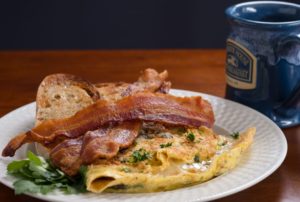 #4:  50% off your 3rd night.  If you needed one more reason to stay with us…here it is.  Book your March getaway and enjoy 50% off your 3rd night.  We also have great enhancements like warm cookies & milk or custom cheese, meats and veggies platters upon arrival to make your stay really special. And lest you forget, BigBrewstah & Lil' Ms Winehaus offer 24/7 libations on our honor system.
#5:  Retail Therapy.  March ushers in lots of great deals as retailers start focusing on spring & summer inventory.  Don't miss out on a deal.  LL Bean, Patagonia, EMS, Toad & Co and Stio just to name a few….seriously, do you need more reasons?