In part one of the Where to Find the Information You Need post, we discussed the regions of Maine that you may want to visit, and type of environment you will find in each.
This installment will discuss where you can find some more specific information.
Where to visit
Any of the regions listed in the first post, or listed at the State of Maine's Tourism site would be a good choice. If you prefer smaller villages, or larger cities, mountain lakes or coastal beauty, you have choices to make.
Mountains and Lakes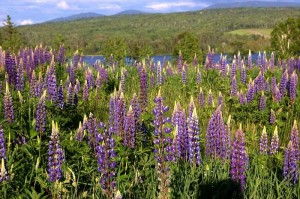 Among the beautiful spots in western Maine are Rangeley and Moosehead Lake. Both are beautiful lake areas, with rivers and mountain streams, and loads of wildlife. You can rent a kayak or canoe, and drift right up to moose grazing along the river. Farther north is Aroostook County (or "the county" as Mainers would tell you) for a real north woods experience.
Coastal Areas
If the coast is more to your liking, there is the southern coast, from Kittery to Cape Elizabeth. There are sandy beaches and great ocean views near some of the popular communities like Old Orchard Beach, York Beach, and Kennebunkport. A little farther up the coast is Bailey Island, accessible by a one-of-a-kind cribstone bridge, followed by Boothbay Harbor, Bristol and Pemaquid Point, then all the towns of Penobscot Bay, Rockland, Rockport, Camden, Lincolnville, etc. Still farther north is Bar Harbor and the surrounding towns, then the population thins out as you head north past Machias toward Calais and the Canada border.
Larger Cities
Of course, Portland is Maine's largest city, offering a wonderful variety of restaurants, from fine dining to traditional Maine diners, and most every variation in between, as well as theater, symphony, museums and art galleries. Other fine choices are Augusta, Bangor and Bath. Each has its distinctive history and attractions.
Villages
Small villages proliferate in Maine. From Kennebunkport's upscale charm, to Freeport's historical friendliness, Camden's beautiful chic, and Southwest Harbor's nautical feel. Inland, there are such delights as Rangeley, Freyburg, Skowhegan, Dexter, Greenville, and Millinocket.
Probably the best known park is Acadia National Park, on Mount Desert Island. However, there are also quite a number of State Parks, all providing hiking, many with camping, and all with wonderful views of Maine's incredible scenery. For the ambitious there is Baxter State Park, home of Maine's highest point, Mount Katahdin. For the less athletic, there is Camden Hills State Park, with its magnificent view of Camden's harbor, or Bradbury Mountain State Park, with views back toward Freeport and Casco Bay. Also in Freeport is Wolfe Neck State Park, with trails along the edge of Casco Bay.
Stay tuned for more on where to find information on lighthouses, moose and lobster!