Our friends at Wicked Good Travel Tips posted an article yesterday (November 30) called "New England Holiday Festivals Too Good To Miss."
While we know they can't post every festival, with all due respect we think they missed a couple of good ones!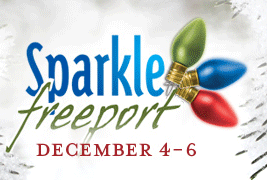 First, and earliest, is Sparkle Weekend in Freeport, Maine. This coming weekend (December 4-6, 2009) this annual festival kicks off the Christmas season in Freeport with a 6 p.m. parade, talking Christmas tree, an open house at the Historic Freeport Bed and Breakfasts, historic vignettes at the Freeport Historical Society, book signings, craft fairs, carriage rides, a tuba concert, art auction, theatre, and more! Throughout the Sparkle Weekend, and continuing until New Year's Eve, is the L.L. Bean Northern Lights Celebration.
This is the 16th annual Sparkle Weekend, and it is always a huge favorite with locals and visitors, alike. Guests at the bed and breakfasts often book their visits for Sparkle a year in advance, to be certain of getting their favorite rooms. They return year after year for the parade, the shopping, the open houses at the B&Bs, the shopping, the tuba concert… and did we mention the shopping?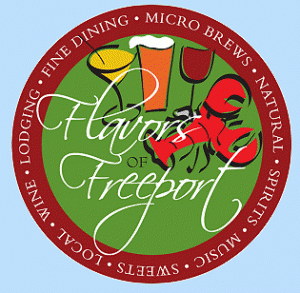 The other "Can't miss" festival, not mentioned in the article (and admittedly not part of the Thanksgiving-Hanukkah-Christmas-New Years holiday season), is Flavors of Freeport. In its first two years, Flavors has grown in popularity, becoming a real "taste of Maine" type of event. There are chefs from throughout the area, showcasing their style and favorite dishes, wine pairings, desserts, beer tastings, and more.
With a new date this year (April 9-11; previously this has been a February event), the weather is likely to be more moderate, so getting from one event to another should be much more pleasant. This year's offerings will also include a block party at Freeport Village Station, with participation from the merchants there.
So, whether in December for Sparkle Weekend and the L.L. Bean Northern Lights Celebration, or April, for Flavors of Freeport, find your way here for the festivals (and the shopping isn't bad, either!).