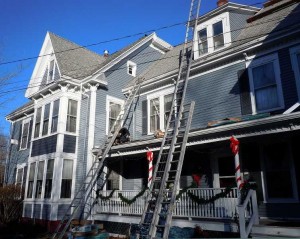 The guest entry porch gets its new roof.
This morning the crew is working on the roof areas over the porches, and the back side of the barn (by the way, the barn is where we, the innkeepers, live – it is a really nice barn).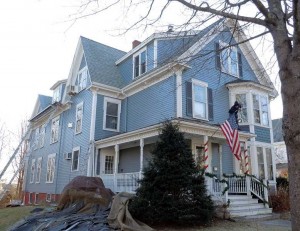 The front of the house gets a new porch roof.
According to the roofer, the job may well be finished today (we hope so, as we have guests arriving this afternoon!).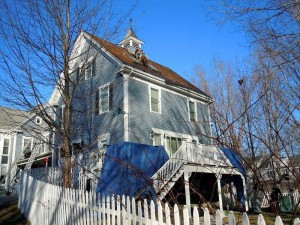 The crew working around the skylights on the barn
Since the back of the barn is also where our office is, the pounding is really loud(!) overhead today, and we can watch out the window as piles of old shingles fall down the tarpaulin slides, and bales of new shingles are hauled up to replace them.