The crew finished up their work as night was falling on the fourth day, and the result is absolutely wonderful. We are delighted with the new roof!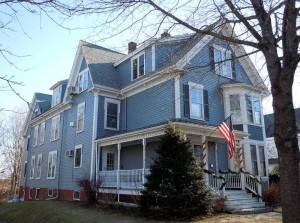 New roof over the porch and you can see it nicely over the bay windows and on the peaks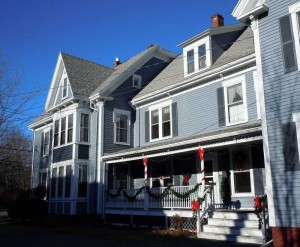 Guest entry, and roof over the porch, and up the peaks of the house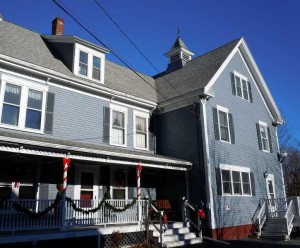 Guest entry and barn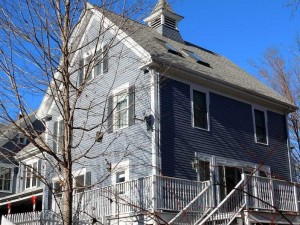 The back of the barn and the cupola.