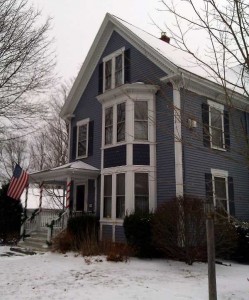 Now that the roof is completed and Christmas is nearly here, we have been working on the house, and eagerly awaiting our first real snowfall.
It arrived last night, in the form of an inch (or a bit more in places), with flurries off and on today and a bit of melting, already, too.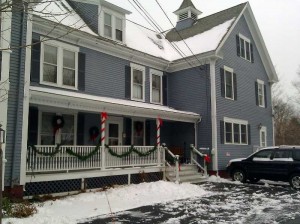 We have guests arriving for Christmas Eve (though there are still rooms available), and more around New Years Eve, so we're hoping we'll still have a nice, white Christmas for all of their enjoyment!