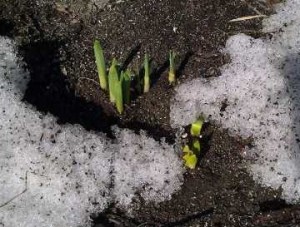 While it is true that in Freeport, Maine the snow has only just begun to melt, some signs of hope for Spring have begun to appear. But if you've even given a fleeting thought to coming to Freeport this summer, now is the time to make your plans! Even better, if you like to run and are thinking about running a 10K!
You see, once again L.L. Bean is sponsoring the L.L. Bean 10K in Freeport on the 4th of July. And once again, the first 400 to register (the entry fee is $25) will receive a free pair of New Balance shoes!
In addition to the L.L. Bean 4th of July 10K, there is a Fun Run (sorry, no free shoes for the Fun Run), and, as always, Freeport has the town Fourth of July parade that passes directly in front of Brewster House!
So if you're a runner, run (don't walk) to the registration – it opens Tuesday, March 22, 2011 at 9 a.m. ET. Remember, the free shoes are only for the first 400 to register for the 10K!
If you're not running, come stay at Brewster House. Enjoy your leisurely breakfast, then grab a lawn chair and sit with us in the front yard, and watch the parade go by!