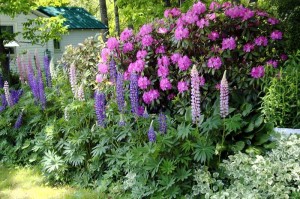 It seems like such a simple question. But this is Maine! Home of beautiful, rugged seashores, picturesque lighthouses, outdoor adventure galore. And yes, unpredictable weather!
Some say that Maine has five seasons – the usual four, plus Mud Season, which extends from WheneverTheSnowMelts to WhateverDayIsWarmEnoughToBeSummer (or something like that).This year March has lived up to the "in like a lion, out like a lamb" axiom. The early part of March had snow and severe winds. The latter part is sunny, sometimes warm, with fits of snow to let us know that it won't be going quietly.
While certainly the time between March and late April or early May is known as "Mud Season" for a reason, that doesn't mean there isn't good reason to be here! For one thing, in the five seasons we've operated Brewster House Bed & Breakfast in Freeport Maine, most of the years there has been a very good amount of warm, sunny, weather throughout that time.
In fact, because there are not many people coming to Freeport in the earlier part of the year, it can be a great time to visit. For the shoppers in Freeport the stores are not crowded, and many Freeport outlets are still running sales to make room for Spring lines. For the photographer, lighthouses and beaches are nearly deserted, so great photos can be taken if you're looking for a photo that doesn't have other visitors in it.
Spring is also a great time to find that lobster shack (though some may not be open until it is a bit closer to summer), and look for off-season pricing. If you're looking for a chance to see a moose in the wild, the males will have their full set of antlers, and the timing is perfect.
Here at Brewster House, take advantage of our great Spring getaway
, Spring Serenity, where you can get three nights for the price of two!
See you soon!