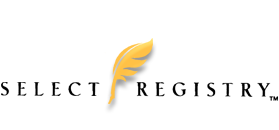 Brewster House was recently honored to be the only Freeport Maine Bed and Breakfast admitted as a member of Select Registry, Distinguished Inns of North America, the premier innkeeping association in the United States and Canada.
Select Registry requires its members to pass their rigorous Quality Assurance inspection, which Brewster House did in April of this year.
Out of the thousands of inns in North America, only an elite few will be invited to join Select Registry this year. Brewster House Bed & Breakfast joins approximately 400 other exceptional properties that are already members of the Association.
For our guests, this will mean they now have access to Select Registry's frequent stay and gift certificate programs, in addition to the specials and packages we have always offered. Other than this, you can expect the same great hospitality and accommodations that have allowed us to receive this recognition.
Founded in 1972 as the Independent Innkeepers' Association by Norman Simpson, "the
Father of Country Inn travel in America," Select Registry is an offshoot of Simpson's popular and pioneering book, Country Inns and Back Roads. The name and logo of the organization were changed several years ago to reflect the group's approach to marketing its selective and distinguished member properties. Originally established in the Berkshire area of New England, the nonprofit organization is now headquartered in historic Marshall, Michigan.
We are thrilled to be members of Select Registry's distinctive marketing organization.