Are you trying out Pinterest? We had been reading about Pinterest and created a new profile there for Brewster House. We've found that the warnings are accurate – it can be very, very, addictive!
What is Pinterest?
To us, it seems like Pinterest is a combination of social bookmarking sites (like Digg or StumbleUpon) and photo sharing sites (like Flickr or Photobucket), with a dash of Twitter and Facebook added for flavor. Using it is ridiculously simple. Once you sign up for an account (it is currently limited access, so you can sign up with a Facebook account, or request an invitation – if you need an invitation, just send us an email) you can "pin" pages from around the web. The easiest way is to add a "Pin it" bookmarklet to your web browser, then click that button when viewing a page you'd like to share. You can search for interesting topics and people to follow.
If you need more information, there is plenty of help, or a good article on how to use Pinterest here.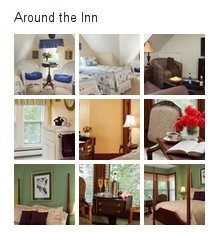 You can create boards on pretty much anything, but they give you some samples to get started.
Why not follow Brewster House on Pinterest, and let us know! We'll follow you back!