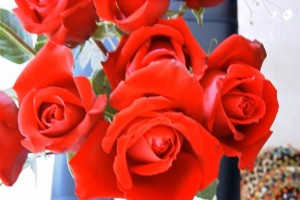 It's a little-known secret that a fair number of men are intimidated by (or even afraid of) Valentines Day, or other romantic occasions when they feel that they are supposed to "perform" by coming up with a special surprise that sparks romance in their relationship. We have just the thing to overcome that fear, and make you the hero you you know you want to be!
We won't hide anything here. There's no question that this includes a visit to Brewster House Bed & Breakfast in Freeport, Maine. Our Febuary is for Romance package (available the entire month of February) is just the ticket – a two night stay (you might try one of our fireplace rooms, if one is available), with a romantic dinner at Azure Cafe (a gift certificate is included in the package). By day there is shopping in over 160 Freeport outlets and shops (remember, this is for her! Besides, there are plenty of sports and other shops for men, including L.L. Bean's 5 stores, plus several others.), or schedule a massage (or a couples massage) in the privacy of your room at Brewster House.
Of course, your visit to Brewster House will include our fabulous hot gourmet breakfasts each morning, along with afternoon refreshments. Your package also includes a Maine welcome basket, with goodies for you to enjoy.
Oh, yes, and how do you go about doing this in a romantic way? First, book your visit to Brewster House, and be sure to let us know if you want to schedule a massage, add some flowers (roses are a nice touch!), or add something else. After that it is up to you, but we can tell you a story about one way to do it!
We know a man who took some time to plan. He booked the room at the B&B, but didn't tell his sweetheart. He secretly packed a bag with clothes for both of them for a couple of days, including toiletries, and all those other things people need. He went off to work as usual, then returned home an hour or so later, suggested his wife make some sandwiches, and took her for a drive (without telling her where she was going, of course). They drove along for a couple of hours, while the wife unsuccessfully tried to guess where they were going. Eventually they arrived at their destination, with the wife thrilled to think they would have a wonderful day trip. Near the end of the day, the wife commented that they would be getting home rather late, so the husband casually agreed, but then drove around to the B&B and asked the wife if she'd like to stay overnight. Of course she would, she said, but she didn't have her things with her. The husband smiled and went inside (actually to check in, but the wife thought he was just inquiring about rates). He returned with a key, and she again protested that she didn't have her clothes and things. He said, "That's what you think!" and produced the suitcase. Needless to say, it was a very romantic getaway.
Now we aren't suggesting you follow that example as a script, but if you're not sure what to do for Valentine's Day (or any other occasion that calls for a bit of romance), we thought that example might give you some ideas of your own.
Be creative (and romantic)!
Ruth & Scott
Brewster House Bed & Breakfast
Freeport, Maine