The 2012 Edition of Flavors of Freeport, Freeport, Maine's annual culinary winter festival, will take place on February 17-18, 2012.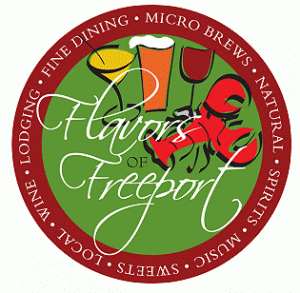 The event kicks off, as usual, with the biggest event, the Chef's Signature Series, with chefs from area restaurants, cooks from our local Bed & Breakfasts (including Brewster House Bed & Breakfast!). There will also be tastings from local beverage merchants, and lots of food to sample.Tickets for that event are available online, or, if you stay at Brewster House, may be included with your stay (see below).
In addition to the Chef's Signature Series, there will also be an ice bar, featuring a martini luge, Freeport-oriented ice sculptures, and barbecue from Buck's Naked BBQ. Maine Foodie Tours is also doing a Freeport Chocolate Tour.
This year the organizing and marketing of the event has been taken over by FreeportUSA, who are promoting it exclusively through the Flavors of Freeport Facebook page.
Brewster House is offering a special package for the Flavors of Freeport weekend (February 17&18). If you stay one night, Friday, February 17, you'll receive two tickets for the Chef's Signature Series for the price of one. If you stay both Friday, February 17 and Saturday, February 18, you'll receive two tickets to the Chef's Signature Series at no charge. Advance reservations are required (so we can be sure to get the tickets!). Just let us know when you book that you want the Flavors of Freeport package!
Ruth & Scott
Brewster House Bed & Breakfast