Over the past weekend we discovered that our website was down. Our email was down, as well. Naturally, we immediately contacted our hosting company to make sure they were aware of it, and working to restore service. They were.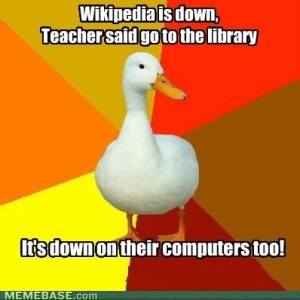 While they didn't share with us the cause of the problem, we suspect it was quite serious. Hosting companies can occasionally have downtime for maintenance, and occasionally for a short time for technical problems, but ordinarily service is restored in a few minutes, or at most an hour or so. This time the outage didn't go away.
After several hours, we were able to get to the server, but the website was completely gone (we presume they had wiped the server clean and were restoring a backup version. We put up a temporary page apologizing for the problem and providing our phone numbers and links to our reservation system, and held our breath.
We kept checking, but there was no update over the next day or so.
Finally, we noticed that portions of the website were on the server, and we were able to get the site back online. We again contacted the hosting company, as email was down, and they informed us that they would have that up again once the websites were all up and stable.
In all, our website was down for the better part of two days, and email a bit longer. We're very grateful that it is working properly again.
We know of some folks who were trying to view room photos and other items on the site while it was down. If you were unable to reach the site, or contact us by email, we certainly apologize, and hope you'll return or contact us again, as things are now back to normal.
We are also upgrading our hosting with a new company, as well as working on a new website design, all of which we hope to have rolled out in the coming weeks. Meanwhile, we're just thankful that this didn't happen in the summer, when far more people would be using the website!
Ruth & Scott
Brewster House Bed & Breakfast