There are reports this morning that at least 84,000 people are without power in Maine. Thankfully, Brewster House is not among them, and our guests were provided a dry, if not quiet (with roaring winds) night.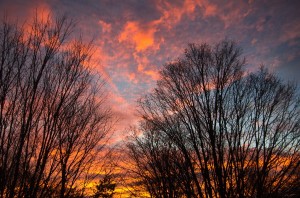 The winds stripped leaves from many of the trees, but looking outside in the early morning dawn, things look wet, but otherwise normal.
We're thankful for the thoughts and prayers of all our friends and guests, and urge you to continue to pray for those who suffered damage or loss.
Ruth & Scott
Brewster House Bed & Breakfast, Freeport, Maine