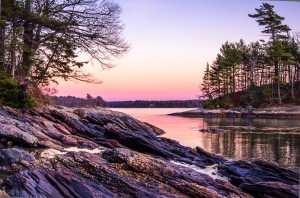 Many (possibly most) of our guests want to see the beautiful Maine coast while they're visiting the area. That seems to be true in almost any season – even in winter! However, some don't want to drive far to see it, so we have the perfect answer for them!
Just a few minutes drive from Brewster House is Wolfe's Neck Woods State Park, in Freeport. Located down one of the peninsulas that neighbor Freeport's harbor, the park offers several trails, including the Casco Bay Trail, which runs along the edge of the rocks by the water.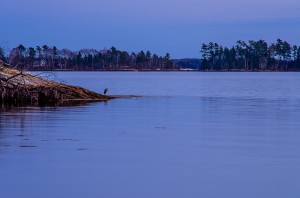 At one point, you could practically wade to the nearby islands at low tide – if they weren't protected. In fact, the closest island, Googins Island, is a protected refuge for Osprey. But the large birds of prey aren't the only thing you'll see there, as twilight can bring herons, ducks and other waterfowl out for a bit of evening air.
Ruth & Scott
Brewster House Bed & Breakfast, Freeport, Maine