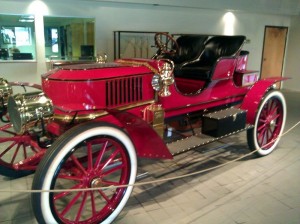 Every year we try to make it to Owls Head, Maine (about an hour north of Brewster House on US-1) to visit Owls Head Transportation Museum.
Why would we do that? How good can a transportation museum be in a sleepy coastal Maine town of about 1,600 souls? Wonder no further – it is that good!
Even the museum's website may fool you – it has plenty of information, but it bears the look of a site that has gone through changes – and not all the changes made it to all the pages. Some parts look newer than others, but, in general, you wouldn't accuse it of being a cutting-edge site. Do not let that fool you!
The collections at OHTM include aircraft, automobiles, motorcycles, carriages, bicycles and engines. In addition, there are current exhibitions of MG's (a dozen or more), microcars (you have to see them), and even a 1954 Chevrolet Corvette!
The collection of aircraft is exceptional, with examples of all sorts of pre-WW2 aircraft, including a full-size replica of the Wright brothers' plane. All but that one can and do actually fly, using the adjacent airstrip.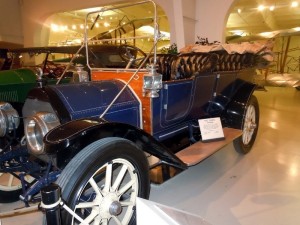 The collection of antique automobiles is truly amazing. In addition to the MG's, there are beautifully restored examples from Stanley, Cadillac, Mercedes, Oldsmobile, Ford, Rolls Royce, Packard, Pierce-Arrow, and more!
As if the exhibits and collections weren't enough, there are special events almost every weekend, from the March 23 & 24 Midcoast Model Festival, the May 25 & 26 Owls Head Spring Antique Auto & Aeroplane Show, through the season-ending (though the museum remains open all year) Nov. 2 & 3 The Great Fall Auction & Flea Market.
Maybe you'd like to join us there…
Ruth & Scott
Brewster House Bed & Breakfast, Freeport, Maine