In Part 1 of this series, we talked about staying a few days in Freeport, and visiting lighthouses, lobster shacks, beaches, and more, then moving on to either the Bar Harbor area, or to either Moosehead Lake or Baxter State Park. In Part 2 we'll talk about things to do in the Bar Harbor area. In Part 3 we'll talk about the others.
Visiting the Bar Harbor area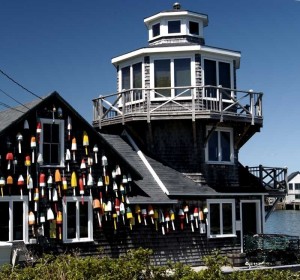 For those who have never been to Maine before, Bar Harbor is probably the best known town. No small reason for this is that the well-known vacation spot is home to Acadia National Park – one of America's most-visited National Parks. A visit to the park is well worth planning, as is a drive around beautiful Mount Desert Island – home to both Bar Harbor and Acadia.
If you're visiting this area, don't miss the Schoodic Peninsula – a part of Acadia that most visitors miss, as it is not on Mount Desert Island. The nearby villages of Winter Harbor and Gouldsboro are also very interesting. While on MDI (as the locals call Mount Desert Island), don't miss Bass Harbor Lighthouse, but be sure to see our instructions for getting the best views.
Of course, once you get to the Schoodic Peninsula, you can always meander up US-1 as far as you like. There are villages and lighthouses to be seen almost all the way. However, another favorite place is to go slightly south, to the Blue Hill Peninsula. In fact, you might even want to stay in Blue Hill, overlooking Blue Hill Bay, with its view of MDI. This quiet area provides great views and an excellent opportunity for some rest and relaxation.
Ruth & Scott
Brewster House Bed & Breakfast, Freeport, Maine