Scott & Mary
Brewster House Bed & Breakfast, Freeport, Maine
FEBRUARY IS FOR ROMANCE!!
Crowds, traffic jams on Rt. 1, tough getting reservations, antique shops all picked over??
NOT IN WINTER!!
Many folks come here this time of year just for those reasons!
We just entertained a couple from New York and another from the UK, both of whom
had a purely relaxing and quiet week away……not to mention at off season rates and a sweet discount.
See our
February is for Romance
package!  Bottle of bubbly, homemade truffles, $50 gift certificate to Azure Cafe, fireplace, ROMANCE!!
Sadly, just deleted a piece on Winter Carnival here this weekend, due to "the January thaw."
Very ugly for we skiers!!
These photos of "before and after of our side porch are pretty graphic!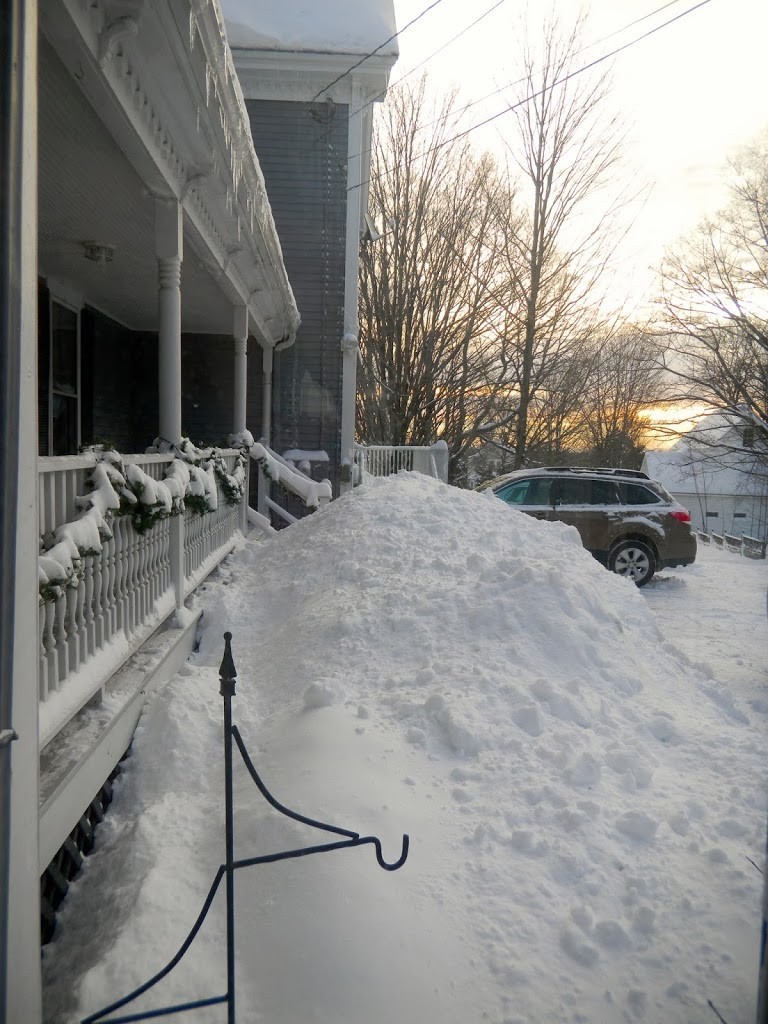 Before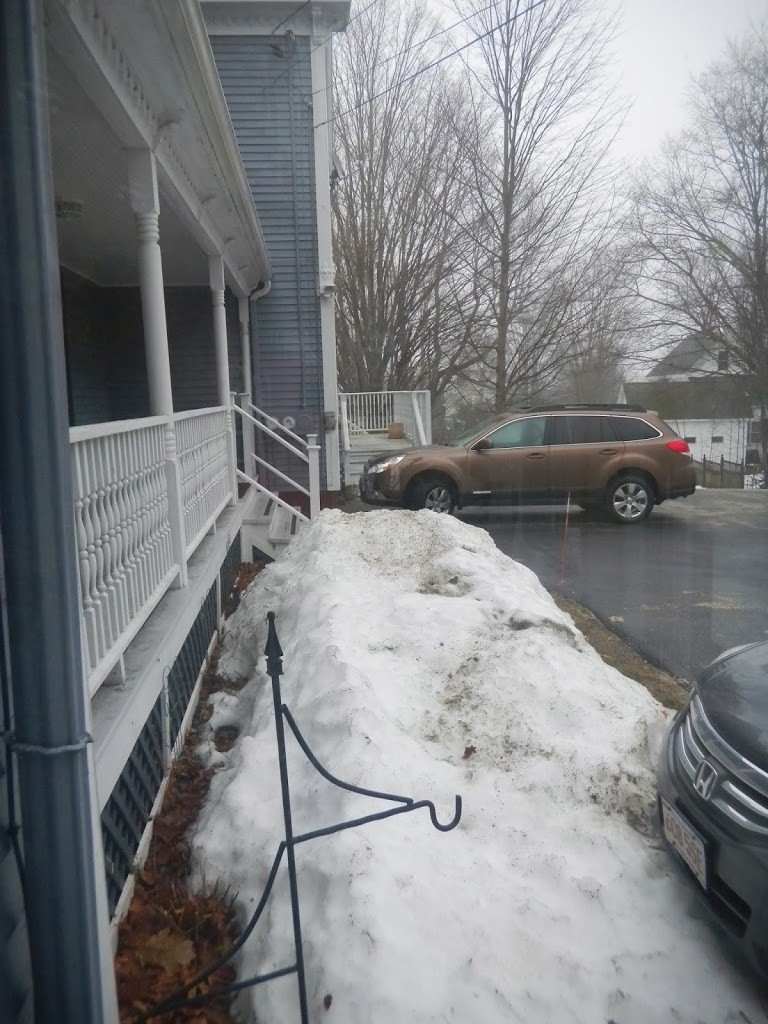 After
Wow, just finished hosting our inaugural Reconnect Weekend, and it couldn't have been more fun!!  Been thinking off and on for years about reconnecting with family, college buddies, your old neighborhood, service friends??  In the spirit of 1 + 1 = 3, we can make that so easy, while you help us share your good times when we might otherwise be lonely!!  You have the run of the inn, including gas fireplaced living room, our unusually elegant, extravagant breakfast when you want it, great shopping an recreational distractions (LL Bean's Discovery Center), Great restaurants, close access to Portland…..look for the photos on Facebook for what a great time was had!  All for just over ½ price!!!  Can wait to host all of our old neighbors in 2 weeks!!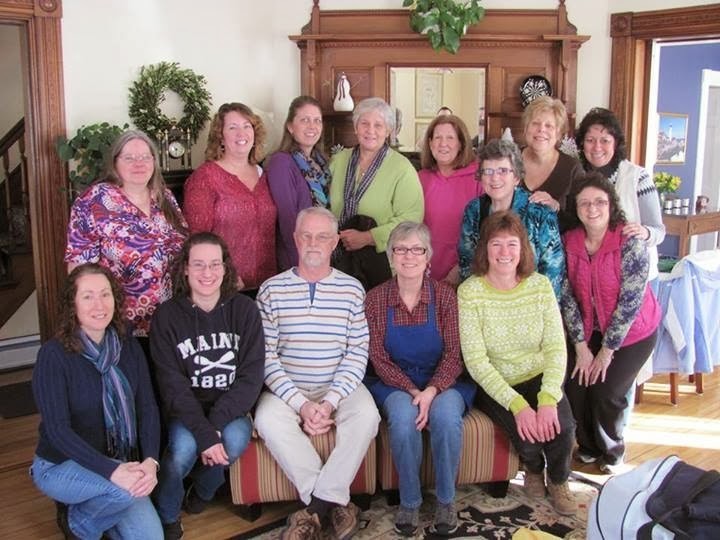 The Heritage Girls Reconnect!
There are tons of crazy, fun things happening hereabouts ALL WINTER!!  I have to admit that I'm most excited about The World Toboggan Championships at the Camden Snowbowl on the weekend of February 7-9 weekend!!  Check out the photos on their website, and you'll get the Mardi Gras sense of this annual event.  Brewster House will be in attendance and maybe competing as well! Here's the website: wwww.camdensnowbowl.com. Be sure to check out the video link, too: www.youtube.com/watch?v=9vqnbD2-59A&feature=player_embedded#at=57
Flavors of Freeport,
including the Chef Signature Series, and Flavors Ice Bar, including a DJ, fire pit and luge to get you slipping and sliding into mid-winter on Friday, Feb. 21
st
!!
Here's a brief
sample
of other upcoming local events
between Portland (15 minutes south) and Penobscot Bay (one hour east);
1/19, 2/16
The Bradbury Mountain Snowshoe Series
, race uphill miles on snowshoes!
www.trailmonsterrunning.com/bradburysnow
1/25
–
Ronnie Earl & The Broadcasters
, @ One Longfellow Square, Portland
I could go on, but I think you're getting the drift!