Scott & Mary
Brewster House Bed & Breakfast, Freeport, Maine
It's not easy to come up with new & dynamic subject matter when it's so (relatively) quiet and, unless you're skiing (skating, curling, etc.), outside time tends to be limited.
We did have a busy Valentines Day weekend, with great guests though, and we enjoyed that!
We are involved in a new collaboration that will likely be THE great travel tool for all of you with mobile phones.
I'm going to guess that at least 40% of the guests I spoke to here since May 2013 used their phone at some point in the travel process here!
Of course, those numbers will explode in the next few years.
Brewster House is committed to a new effective website for you, and is always interested in improving on your ability to access ways to more easily enjoy your
time off.
To that end, we recently signed up to be a partner in a mobile travel web-site called
GO TRIPPIN
www.go-trippin.com
.
GO-TRIPPIN is an affiliate of Google's new Niantic Labs FIELD TRIP site.
Google is betting that mobile phone apps are already moving to dominate how folks find eating, playing, drinking, historic and other fun and interesting places.
Brewster House is the exclusive correspondent for Freeport, and as such, will be offering monthly articles and photos about THE BEST PLACES TO BE AROUND FREEPORT, whether it means eating, boating, beaching, shopping, etc.!
Do yourself a favor and add this app to your phone (it's free)!
www.fieldtripper.com
.
It is amazing in it's growing depth and complexity!
Play with it, and be aware it can be as proactive, and as intrusive, or in the background and as limited as you choose, but I guaranty this will be the best tool you will see for a long time to enjoy wherever you may be!
If you dare, leave Field Trip running attached to Siri
and drive through an interesting area, , and you'll start to understand what I'm presenting here!
Our first piece will be for Azure Café, our local favorite place to eat and drink.
Since the pieces we write cannot be colored with our prejudices, I will reserve that for a monthly blog post, so keep checking in to share in the best that Freeport has to offer!

We will be sharing a new recipe monthly in our blog, so keep an eye out for it.  My next blog is going to have you wetting yourselves with my latest "When I'm 64" misadventure!
Here's a photo of our snowpack at it's maximum last week!  I think I cleared the property FOUR TIMES in the last week.  Love to ski on it, but moving it……..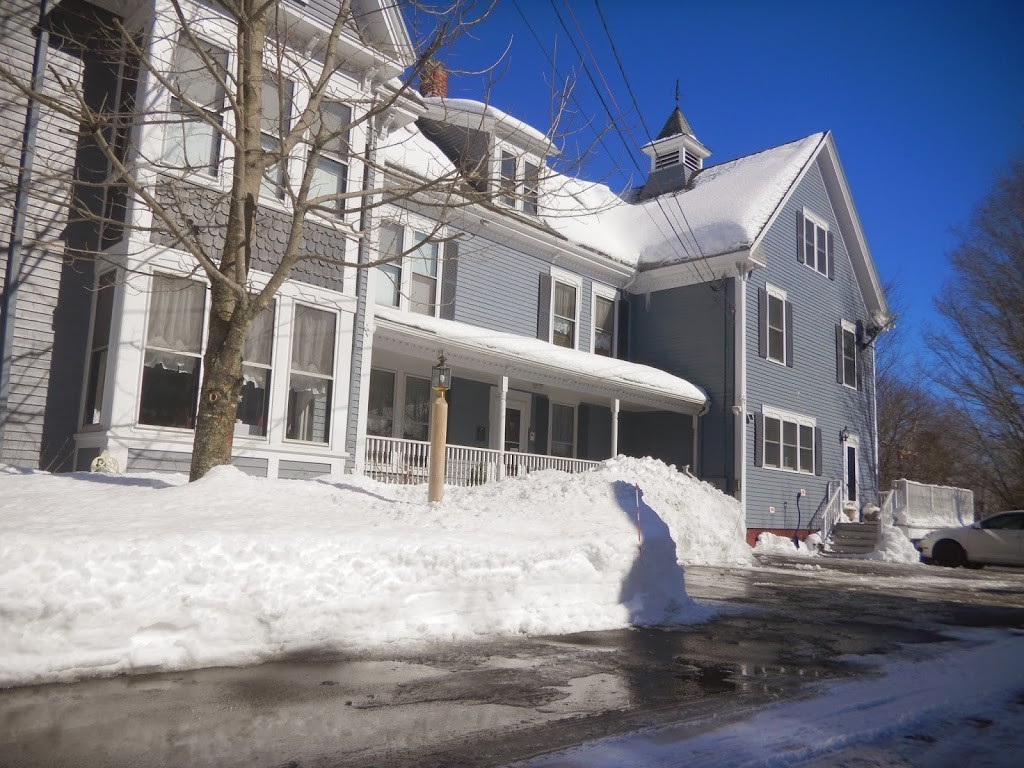 At least the sun is starting to feel like the sun when it's out!  Next time I write, the Cape Neddick Room will be brandy new!