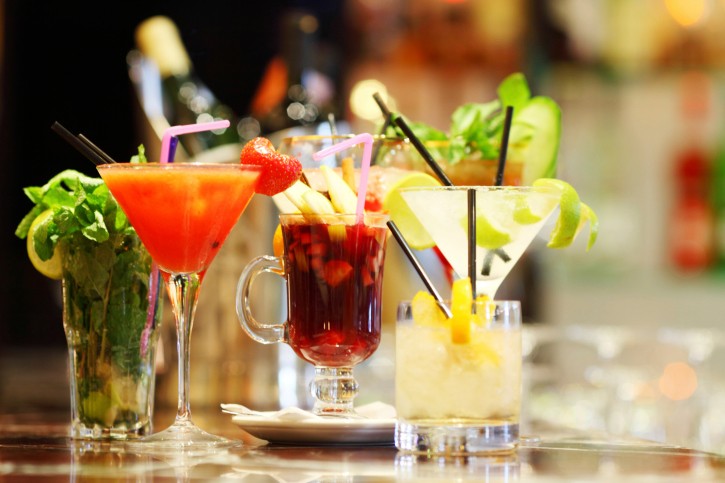 A Gathering of Maine's Best Food Professionals
One of the finest experiences you'll ever have is the Maine Restaurant Week of Culinary Events. Food and drink professionals from all over Maine come together to highlight the best of the best and satisfy the curiosities of your palate. Purchasing tickets to the many events of the week in order to treat your tastes seems like a no-brainer. But the plus side is that the events help support Preble Street and Big Brothers Big Sisters of Southern Maine.
The Events
The Incredible Breakfast Cook-Off
Friday, February 27, 2015, doors open at 7 a.m. Winner will be announced by 8:45 a.m.
@ Sea Dog Brewing Company (South Portland)
This competition vies for the best Maine breakfast dish. Attendees will eat and vote for their favorite. Captain and Celeste from WBLM 102.9 FM's morning show will be in attendance for a live broadcast, and they'll crown the winning chef.
COMPETITORS:
Bintliff's American Cafe (Portland)
The Brunswick Tavern (Brunswick)
Congdon's Doughnuts and Family Restaurant (Wells)
Eve's at the Garden (Portland);
The Good Table Restaurant (Cape Elizabeth)
Marché (Lewsiton); Rí Rá Irish Pub (Portland)
Sea Dog Brewing Company (South Portland)
Get Tickets to the Incredible Breakfast Cook-Off
Chef-Am Bowling Tournament
Sunday, March 1, 2015, 2-5 p.m.
@ Bayside Bowl
Cast aside your bowling fears. Bowlers of all skill levels are welcome. Enjoy snacks, as well. Teams of four are paired with a restaurant professional to compete in the bakers-style tournament. Which professional, however, remains a the event begins at Bayside Bowl.
To register your team, call Emily: 207-775-2126.
The Pancake Races
Tuesday, March 3, 2015, 6:30 p.m.
@ Bissell Brothers
If you're recalling the popularity of last year's "Shrove Tuesday Pancake Race", you'll not be disappointed. Thought a bit different this year, teams will still compete head-to-head in this relay race. Skillets and pancakes to flip on the course will be provided. Arrive in costume and win prizes.
To register your team, call Emily: 207-775-2126.
Food and Cocktail Pairing Competition – The Signature Event
Sunday, March 8, 2015, doors open at 5:30 p.m. Winners will be announced at 8 p.m.
@ Prime Mercedes-Benz
This competition couples bartenders with their restaurant's chef to create pairings of cocktails and entrees. The challenge is for these pairings to work well together and to provide an well-matched, if not unique, tasting experience. Attendees 21 years and older are welcome to come sip and taste their way through the myriad cocktail/dish pairings, and then vote on their favorites.

COMPETITORS:
Academe** (Kennebunk)
Sonny's** (Portland)
David's** (Portland)
40 Paper* (Camden)
The Good Table Restaurant (Cape Elizabeth)
Fuel (Lewiston)
Lolita (Portland)
Marche (Lewsiton)
Natalie's** (Camden)
The Tavern (Brunswick)
TIQA (Portland)
Timber (Portland)
[* reigning champion, **past champion]
Get Tickets to the Signature Event
The Great Coffee Pairing Event 
Sunday, March 15, 2015, 2-5 p.m.
@ Coffee By Design (One Diamond Street, East Bayside)
End the fantastic week of experiences with the most fitting ending: dessert. The studied baristas as Coffee By Design will host local favorite dessert makers and pair their coffee creations with the desserts. Coffee by Design will be featuring the many flavors, fragrances, and body types unique to coffee origins and roasting profiles. Any who appreciate both delectable desserts and crafted coffee will discover an unparalleled tasting experience.
PARTICIPANTS:
Dean's Sweets
Frisky Whisk
Little BIGS
Scratch Baking Company
Standard Baking Company
Two Fat Cats
Walter's
Get Tickets to the Great Coffee Pairing Event
Where to Stay
If you're going to be enjoying the week of culinary events, you'll need a place to rest and relax. Book a room at Brewster House Bed & Breakfast. We have all the amenities, comfortable beds, and personable service you'll need to make your week and your stay a remarkably positive experience.