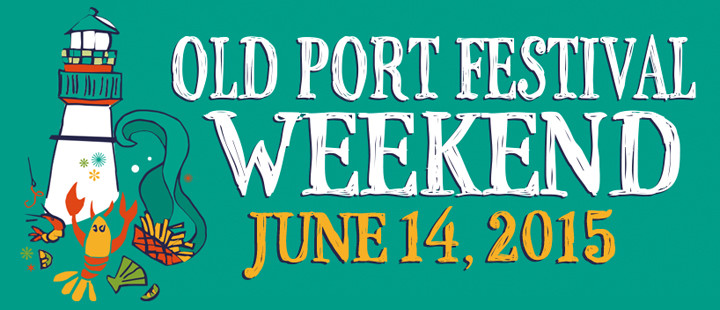 Kick off your summer the best way possible with Portland, Maine's 42nd Annual Old Port Festival Weekend – June 11th through the 14th, 2015!
Portland's Old Port Festival Weekend – an amalgam of the Old Port Weekend and Old Port Festival – is multiple stages of music, an unbelievable selection of Maine-made arts, crafts, and artisans, delectable food from Portland's enviable selection of restaurants, amazing sidewalk-sales from local businesses, tons of kid's activities, and much more – all in downtown Portland, Maine!
The fun starts on Thursday and Friday with live concerts at the Maine State Pier, local businesses in Portland's Old Port lining the carless streets with their discounted offerings, and a carnival like air that only increases as the weekend arrives. Take a look!
2015 Old Port Festival Weekend Live Music Lineup
Thursday, June 11
Kenny Wayne Shepherd and Jonny Lang at Maine State Pier: 6pm
Friday, June 12
The Wailers and Rusted Root at Maine State Pier: 6:30pm
Saturday, June 13
David Gray with Rachel Yamagata at Maine State Pier: 6pm
Sunday, June 14
At the 98.9 WCLZ Stage on Silver & Fore
Maia Sharp – 12pm
Jason Spooner Band – 1pm
Scars on 45 – 2pm
Pete Kilpatrick Band – 3pm
Muddy Ruckus – 4pm
At the Coast 93.1 Stage at Pearl & Middle
Jacquie Lee – 12pm
Amy & The Engine – 1pm
Rachel Platten – 2pm
The Veronicas – 3pm
The Time Pilots – 4pm
At the WPOR 101.9 Stage at Middle & Temple
North of Nashville – 12pm
Logan Mize – 1pm
Casey James – 2pm
John King – 3pm
Chase Bryant – 4pm
At the Dispatch Stage Fore st & Union
Mosart 212 – 11 -30
KGFreeze – 12pm
Proftones – 1pm
Five of the Eyes – 2pm
Jason Spooner Band – 3pm
Amy & the Engine – 4pm
At the Town Square Media – Monument Square
Jake Miller – 12pm
Andrew McMahon – 1pm
Ryn Weaver – 2pm
Spose – 3pm
Ya Favorite Home JR – 4pm
WCYY Sound-Off Competition Winner – 5pm
At the Maine Academy of Modern Music Stage – Dana Street
Kids Rock (12pm – 12 -30pm)
Unintentional Emoticons
The Mean Faces
Teens Rock (12 -30pm – 2pm)
Metal Sideburns
Not Moft
Chaotic Rotations
The Bad Joke
MAMM SLAM (2pm – 3 -30pm)
Random Ideas – 2015 MAMM SLAM Winners!
Work In Progress
Yard Sail
Girls Rock (3 -30pm – 4 -15pm)
NME NMNE
Guilty Bystander
Adults Rock (4 -15pm – 5pm)
Worried Well
At The Children's Performance Stage
Mad Scientist – 12pm
Portland Youth Dance – 1pm
Matiss Duhon Juggling – 2pm
Naveah Dance Group – 3pm
Seacoast West African Drum and Dance (special guest Marita Kennedy-Castro) – 4pm
The 42nd Annual Old Port Festival Weekend
Downtown Portland, Maine – June 11 – 14, 2015
For more information, directions, and tickets, please visit: www.oldportfestival.net
Old Port Festival Weekend Lodging
Brewster House Bed & Breakfast, in quiet and picturesque Freeport, is only a quarter-hour's drive from Portland – but it is world's away when it comes to the superior comfort, service, amenities, and location we offer. Stay at Brewster House Bed & Breakfast during your Maine getaway and realize true comfort!